The holiday season presents a unique opportunity for real estate professionals to personally connect with clients and prospects. Amid the digital marketing noise, holiday postcards offer a refreshing and effective way to spread cheer and strengthen your real estate marketing ideas strategy. For real estate professionals, holiday postcards examples can include warm greetings, festive designs, and personalized messages to enhance client connections during the festive season.
This article will explore how holiday postcards can enhance your marketing efforts during the festive season.
Why One Of Your Real Estate Marketing Ideas Should Include Holiday Postcards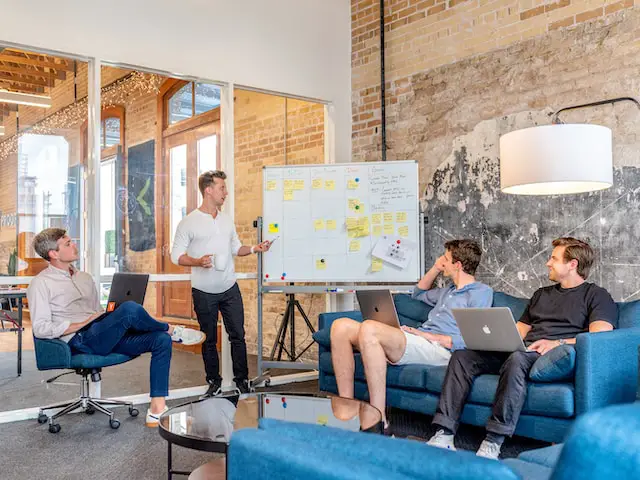 The holiday season is upon us, and it's time to explore creative ways to connect with clients in real estate. Holiday postcards offer a unique and personal touch, enhancing your marketing strategy. In this article, we'll explore how these festive greetings can build relationships, showcase your brand, and more.
1. Building Personal Connections:
The beauty of holiday postcards lies in their personal touch. Unlike generic emails or social media messages, postcards provide a tangible and visually appealing greeting that recipients can hold in their hands. By sending holiday postcards with handwritten notes or signatures, you create an emotional connection with your clients, making them feel valued and appreciated during this special time of the year.
2. Reinforcing Client Relationships:
The holiday season is an ideal time to express gratitude and reinforce your client relationships. These postcards allow you to thank your clients for their trust and support throughout the year. By expressing your heartfelt appreciation, you strengthen the bond with your clients, increasing the likelihood of repeat business and referrals.
3. Showcasing Your Brand Identity:
They are a canvas to showcase your brand identity festively and creatively. You can incorporate your brand colors, logo, and a unique holiday design that reflects your personality as a real estate professional. Consistent branding on the postcards helps reinforce your presence in the minds of recipients, leading to better brand recognition and recall.
4. Targeted Neighborhood Outreach:
These postcards can be a powerful tool for targeted neighborhood outreach. Consider sending postcards to homeowners in areas where you've recently sold properties or where you have active listings. Holiday postcards examples, such as "Wishing You a Happy Holiday in Your New Home," establishes a personal connection and demonstrate your market expertise.
5. Promoting Special Holiday Offers:
If you have any special holiday offers or promotions, these postcards effectively promote them. Whether it's a discounted seller commission rate or a home staging service offer, craft a compelling message highlighting the value of your promotion and encouraging recipients to take advantage of the limited opportunity.
6. Sharing Market Insights:
In addition to holiday greetings, consider adding valuable market insights to your postcards. A summary of the local real estate market's performance in the past year or a forecast for the upcoming year can position you as a knowledgeable resource for all things real estate. This demonstrates your expertise and adds value to your holiday greetings.
7. Announcing Upcoming Events:
If you are hosting holiday-themed events, such as a neighborhood open house, a charity drive, or a holiday mixer, these postcards can serve as invitations. This is one of those simple real estate marketing ideas can include event details and a compelling call to action to encourage recipients to attend and celebrate the season with you.
Final Thoughts About Real Estate Marketing Ideas
Holiday postcards offer a versatile and impactful addition to your real estate marketing ideas strategy during the festive season. Their personal touch helps you build meaningful connections with clients, reinforce relationships, and showcase your brand identity. By targeting specific neighborhoods, promoting special offers, sharing valuable market insights, and inviting recipients to holiday events, you can leverage the power of holiday postcards to stand out in a crowded market. Embrace the holiday spirit and let your postcards spread joy and goodwill while elevating your real estate business.