This impermeable DPM layer may be made from materials such as metal, polyethene, bitumen-polymer, plastic sheets or a combination of any placed within the bedding joint of concrete layers.
Why Damp Proof?
Every building engineer worth their salt knows the essence of damp proofing in maintaining a building's structural integrity. The primary reason builders recommended damp proofing is to shield the building from moisture originating from outdoors and below ground, which could otherwise infiltrate the brick or woodwork through capillary action. This permeation could lead to moisture accumulation in the walls and foundation, rendering a building unsuitable for use by local standards.
Do You Need Building Regulations to Damp Proof?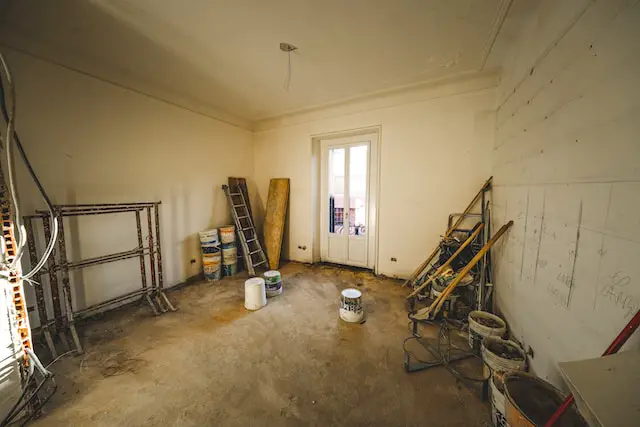 Ground-level damp proof courses have been mandatory for all buildings in the U.K. since the implementation of the Public Health Act of 1875. But if it's compulsory, why do you have to get a permit before commencing?
Building regulations are not permits per se; they are minimum standards for building design, construction and alteration governing a wide range of topics, from structural integrity to building accessibility, ventilation, acoustics, flood prevention, and fire safety. Who sets these standards?
They are developed by the government and approved by Parliament. As such, you'll require building regulations approval for most construction or renovation work in the U.K.
Generally speaking, damp proofing work that involves minor repairs or maintenance would not require you to get building regulations approval, as long as it does not affect the structural integrity of the building. For example, simply applying a waterproof coating or sealant to your walls.
However, you may need building regulations for damp proofing work that involves significant alterations or additions to an existing building. Under building regulations, damp proofing that affects the structural integrity of your building or neighboring property, such as installing a new damp proof course (DPC) or replacing an existing one, may not be permitted. So will adding or changing insulation to a shared wall or floor.
Therefore, before undertaking any damp proofing work on your property, you should check with your local authority whether you need building regulations approval. You may also need to obtain planning permission or listed building consent if your property is in a conservation area or has a historic value. Failing to comply with the relevant regulations could result in legal penalties.
According to Building Regulations, you require a minimum gap of at least 150mm between the DPC and the ground or any paving. Nevertheless, certain circumstances may arise where adhering to this regulation becomes impractical. When undertaking professional work or new build projects, by all means, make every effort to comply with the 150mm rule. However, for smaller domestic projects like driveways or patios, strictly maintaining the 150mm gap above the DPC would involve significant labor and expenses that may not be economically viable.
Final Note About Damp Proofing
Before carrying out a damp survey, you should employ the expertise of a qualified damp proofing specialist or damp surveyor. They will be able to provide a very good indication of what type of damp problem is causing the issues at your property and the necessary measures to be put in place to treat the problem. In need of damp survey London professionals, London Property Preservation is a local and dependable damp survey service experienced in identifying the underlying causes of existing damp problems and proposing effective solutions to avert future issues.