(StatePoint) Windows let in light and fresh air and can provide breathtaking views, but it's vital to observe window safety, especially when young children are in the home, say experts. We found nine window safety tips for families.
"If you've seen my shows or follow my blog, you'd know I'm a designer who loves light, bright, and function-meets-fabulous aesthetic. You'd also know, I am a single, southern California mom of two young kids," says interior designer, home improvement TV personality, and lifestyle blogger Breegan Jane. "So, it's probably no surprise that one of the things I think about when I'm redoing a place (which is great timing, as I'm currently remodeling my own home) is the windows. How they function, how they bring the outdoors in, how they change the light in the room, and how they can help keep my family safe."
National Safety Council's Window Safety Week, April 4-10, 2021, coincides with spring arrival when homeowners naturally want to open windows and bask in warmer weather. Unfortunately, without appropriate precautions, open windows can bring potential hazards.
"I have two very active young boys, so I know firsthand that kids can see the world's wonder before they may see its dangers," says Jane.
The LookOut for Kids program, brought to you by Renewal by Andersen — the full-service replacement division of Andersen Corporation — is geared toward teaching families key points of window and door safety in a fun, engaging way. Jane is sharing the program's top tips to help families prevent window and door-related injuries:
9 Helpful Window Safety Tips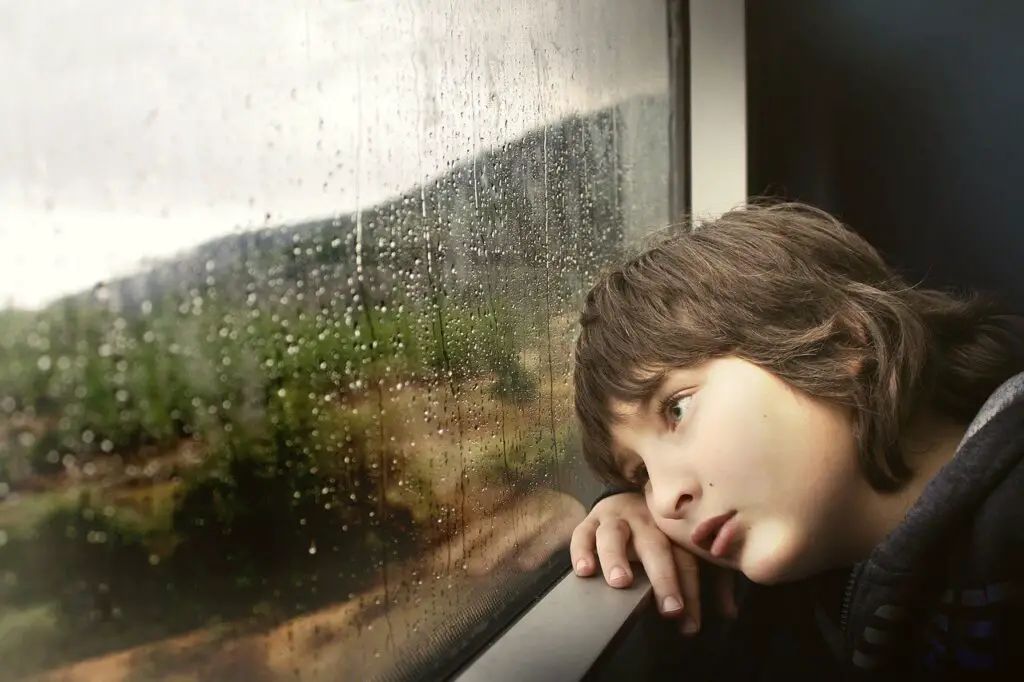 Be mindful of furniture placement in a child's room. Avoid blocking windows with dressers or similar items, as furniture could impede a swift exit in an emergency. Don't place beds, chairs or toy chests under windows in children's bedrooms, as it could entice curious kids to climb and potentially fall through an open window.
When young children are in the home, keep their play in the center of the room and away from open windows, doors and balconies.
Don't allow children to jump on beds or other furniture to help reduce potential falls.
For greater safety, keep windows closed and locked when not in use for ventilation.
When opening a window for ventilation, use only those located out of a child's reach. For example, if you have double-hung windows with two moveable sashes, close the bottom sash and open the upper sash when ventilation is desired. Or, use upper windows, like clerestory windows, to allow ventilation without the risk of accidental falls.
Remember that insect screens are meant to keep insects out, not to prevent falls from windows.
Install ASTM F2090-compliant devices designed to limit how far a window will open, or window guards (with quick-release mechanisms in case of fire or other emergency) to help prevent a fall. This means, for any windows that are 6 feet or higher from the ground, install window stops or guards that meet ASTM standards – limiting windows to opening less than 4 inches. For a double-hung window on an upper floor, install a window guard or stop that keeps children from pushing the bottom window open.
Lessen the potential impact of injury from a fall through strategic landscaping. Install wood chips, grass, or shrubs beneath windows.
Teach your child how to safely use a window to escape during an emergency, such as a fire.
To learn more to download the LookOut for Kids activity book to color with your family, visit: RenewalWindowSafety.com.
This Window Safety Week and beyond, be smart and be safe.
Related Heath Reading for Window Safety Tips
Coffee Filter Uses – 28 Quirky But Innovative Ideas
AAA Offers Interactive Map of 8 Types of COVID Restrictions In US and Canada
7 Simple Tips From a Doctor Who Survived COVID-19
---