Whether you're interested in recreational or medical cannabis, there's no disputing that the cannabis industry is a tough grind for buyers, sellers, transporters, farmers, and everyone else involved. The marijuana law in Michigan can confuse some people.
So, if you're looking for places to buy recreational marijuana in Michigan, you should be aware of the recent changes to the state's marijuana laws. In an Advisory Bulletin, the Marijuana Regulatory Agency (MRA) announced changes to licensing for medical and recreational marijuana firms, effective since March 2021.
We'll go over the implications of the new licensure process in more detail below. To discuss the environmental impact of the cannabis industry, see our special report on The 3 Best Eco-Friendly Cannabis Practices To Reduce Environmental Impact.
---
Table of Contents
---
The Culture and Laws About Michigan Marijuana
As reported by the International Center – the University of Michigan, all international students, scholars, employees, and dependents are responsible for obeying federal immigration requirement laws and the Michigan legislature. 
As of December 6, 2018, a state of Michigan law known as Proposal 1 legalized limited marijuana use and possession for recreational reasons for individuals aged 21 and above. Although this state law decriminalized marijuana in some instances, federal law still forbids its use or possession. 
While all students, scholars, employees, and dependents need to follow federal law, it is more critical, especially if you are not a U.S. citizen. 
Be aware that federal law violations, such as marijuana use or possession, can affect your immigration status, power to obtain or renew a visa, enter/re-enter the United States, and apply for permanent residency or citizenship.
Michigan Marijuana Purchase Limits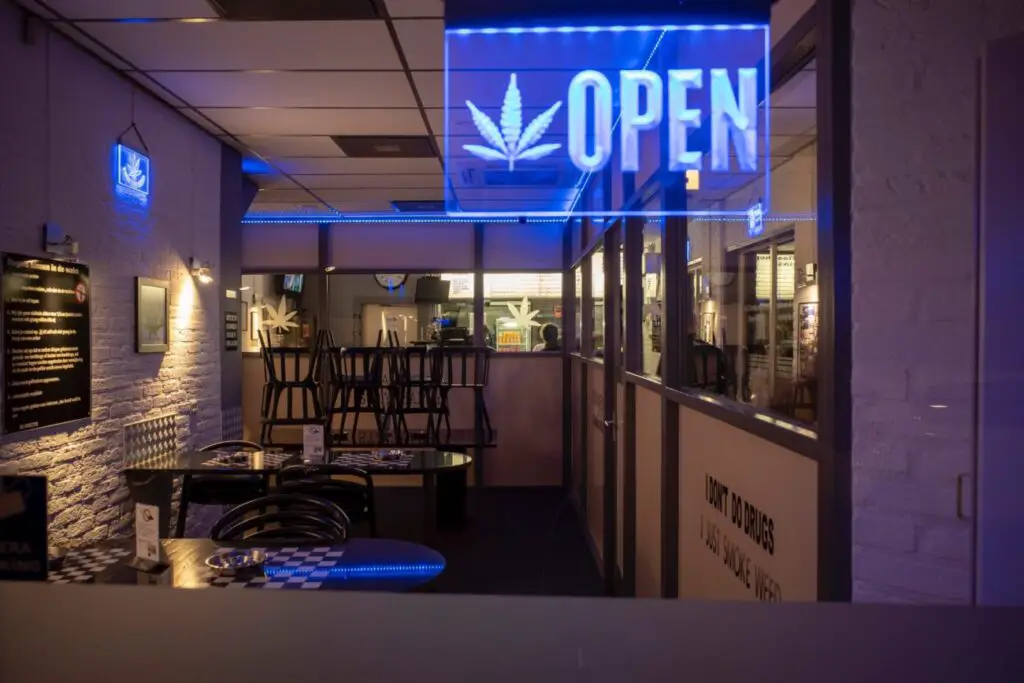 While Michigan was a leader in decriminalizing and making pot legal, there are stipulations. Dispensers require you to produce identification, which is recorded, and adhere to limits on what is sold. Every day from a single store, you can purchase up to:
70 grams (2.5 ounces) of marijuana flower
15 grams of cannabis concentrates
16 ounces of a solid cannabinoid product
36 ounces of liquid cannabis product
Any adult over the age of 21, including out-of-state tourists, can possess up to 2.5 ounces of marijuana in public. In private, you are allowed to consume up to 10 ounces of marijuana.
Michigan Marijuana Regulatory Agency
The MRA regulates adult-use marijuana establishments and licensees in accordance with the Michigan Regulation and Taxation of Marijuana Act (MRTMA) and its associated administrative rules. For more details, visit Marijuana Regulatory Agency.
Michigan Marijuana Laws For Visitors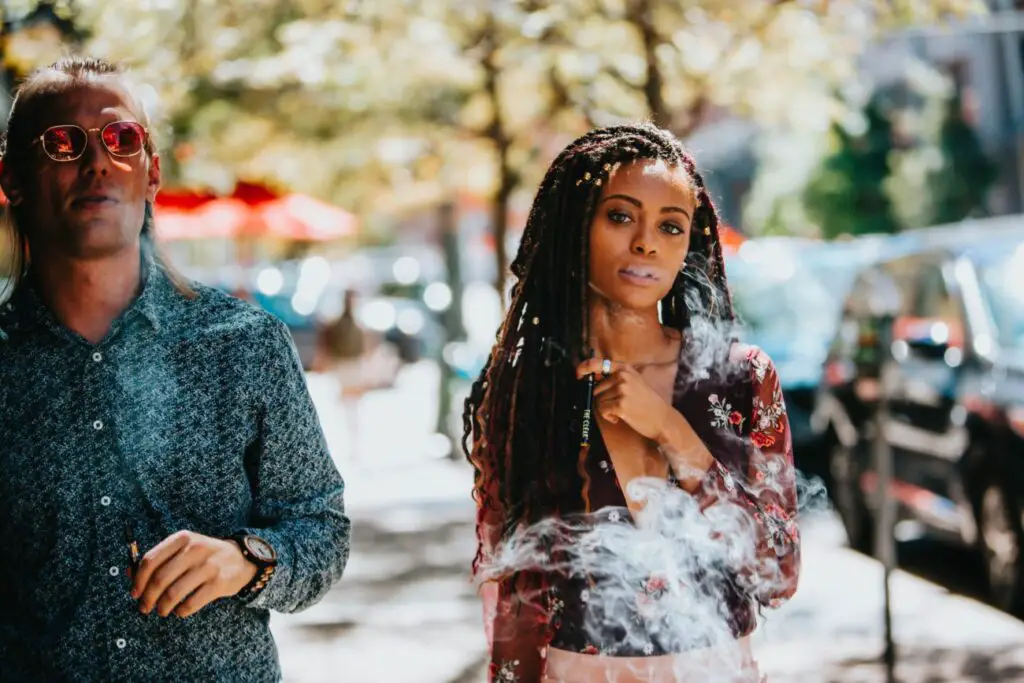 Cannabis tourism is rising as more states decriminalize and legalize its recreational use for adults. Michigan is a newcomer to legal cannabis, with recreational sales beginning in December 2019. 
The state has hit the ground running. There are already 420-friendly supper clubs for 21+ crowds and private cannabis lounges offering fine dining, infused cocktails, and more. This is in addition to a plethora of cannabis-friendly lodging options, ranging from guest cottages to bed and breakfasts and cabins and wellness retreats.
You cannot smoke in public or drive while intoxicated in most states, and your stash must be kept "out of public view" in a vehicle. Still, Michigan is relatively liberal about what qualifies as public consumption compared to other states. 
Adults over the age of 21 may possess 2.5 ounces of cannabis flower and 15 grams of concentrates. Hotels with private balconies are permissible to smoke on as long as it does not violate management policies.
Michigan Marijuana Tax Revenue
According to a ballot proposal to Michigan's legislature, considering both excise and sales tax, revenue for the first fiscal year (2020–2021) could total more than $130 million (in fact, it was $31,364,000). The proposal also estimated a market's fully established excise tax revenue of $125 million in 2022. 
The first two years of legalization will generate $20 million in revenue for medical marijuana research. The remaining funds will be distributed among cities, townships, villages, counties, the state's School Aid Fund, and the Michigan Transportation Fund. 
* Note that consumers currently pay a 10% excise tax and a 6% sales tax.
Michigan Marijuana Growers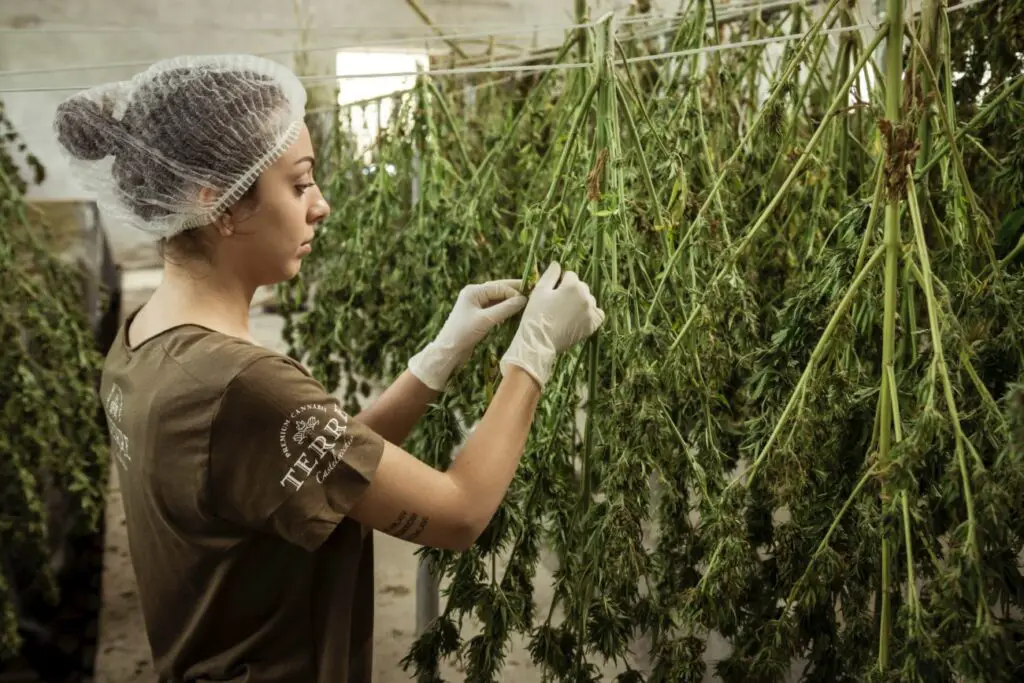 Michigan's marijuana industry, which includes both medical and recreational operations, had been licensed to grow up to 511,500 plants as of July 13, 2021, a figure that reflects the rapidly increasing number of growing licenses in both markets. So, choosing the correct license type is critical, whether you want to cultivate and sell to the adult-use or medical marijuana industries (or both). 
Grower licenses are available in various sizes based on the number of plants. Since all plants are recorded and tracked in Michigan's statewide marijuana monitoring system, growers must always stay within their licensed plant counts.
Marijuana Grower Licenses for Adult-Use – License Type
Class A – 100 Plants
Class B – 500 Plants
Class C – 2,000 Plants
 Marijuana Grower Licenses for Medical Use –  License Type
Class A – 500 Plants
Class B – 1,000 Plants
Class C – 1,500 Plants
Michigan Marijuana Dispensaries 
According to the Detroit Metro Times, Michigan has 260 recreational cannabis stores and 410 medical marijuana dispensaries, Ann Arbor being on top of the list with the most stores. The state will grant new licenses for 45 recreational marijuana stores and 46 medical cannabis dispensaries in the coming year.
Can Anyone Buy Marijuana From a Dispensary In Michigan?
Anyone over the age of 21 can legally purchase marijuana in Michigan. To buy marijuana, you have to verify your identity by showing a valid driver's license, passport, or state-issued identification.
Can You Buy Edibles Without a Medical Card?
Yes, absolutely! You only need a valid government-issued ID to prove that you are 21 or older. However, regulations vary from city to city. But thankfully, it's quite easy to apply for a medical card online if you're willing to make one.
Firstly, you must be a legal resident of Michigan and at least 18 years old to apply for a medical marijuana card. You must present your signed certificate as proof of your condition, as well as your identification documents when applying for your MMJ Card in Michigan.
 Documents Required:
ID card
Residency documentation
A signed certificate from your Doctor.
The medicinal marijuana cardholders number reached over 280,000, according to a recent study by the Michigan Marijuana Regulatory Agency.
Are you ready to apply? It's a simple three-step process:
Schedule an appointment with a doctor and explain why you need a card. 
Gather all of your documents, including the physician's signature.
Fill out an application for the Michigan Medical Marijuana Program (MMMP). 
You can either apply online with the Marijuana Regulatory Agency (MRA) or download the MMMP application package here.
Michigan's New Clean Slate Law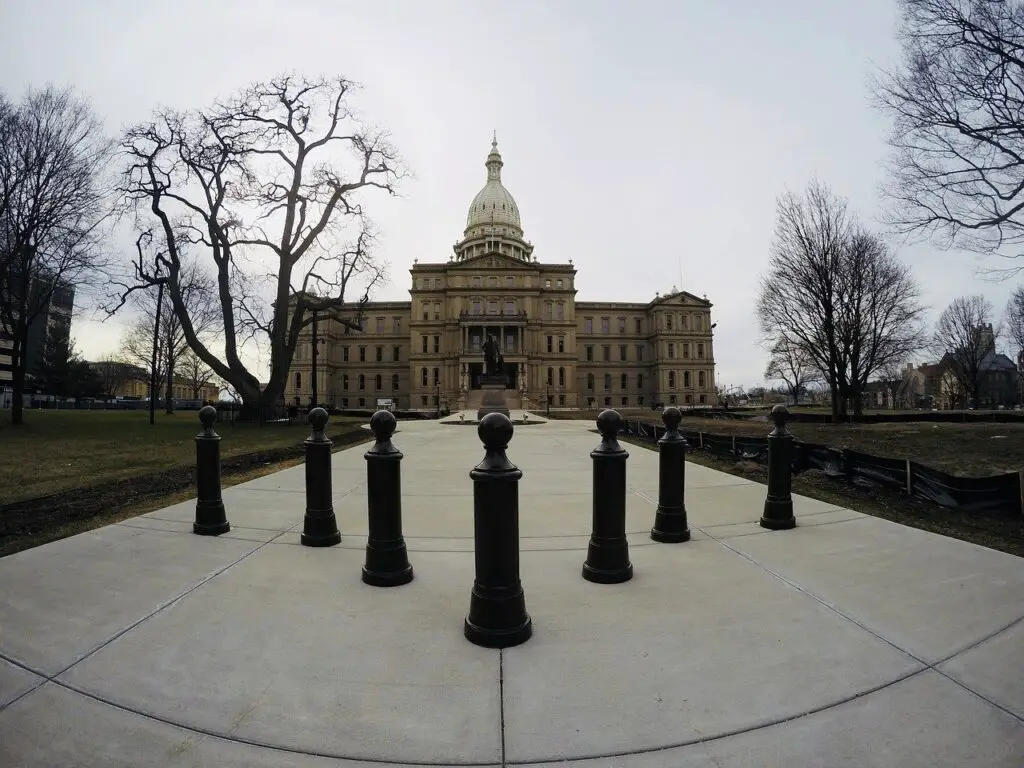 Michigan's new Clean Slate legislation will go into effect in February 2022, allowing anybody convicted of a first-time Operating While Intoxicated (OWI) offense to seek Expungement. 
Next year, people who have been on probation for more than five years may be able to apply, while certain marijuana offenses may also qualify for quick Expungement. "Record-sealing" or "setting aside a conviction" are the terms used to describe this process. 
A conviction will remain on a non-public record accessible only to law enforcement but not future employers or housing lenders. Expungement under the new regulations is not automatic and will be based on the individual's circumstances. 
If you or someone you know is interested in applying for an Expungement, please get in touch with an attorney for an introductory consultation to learn more about Michigan's Clean Slate Laws.
Wrapping Up Marijuana Law In Michigan
As discussed above, Michigan was the first Midwestern state to legalize recreational marijuana, but that doesn't mean you can use it wherever you want. Knowing what is and isn't legal can be difficult because state laws differ significantly from federal law.
To sum up,
It is legal for anyone above 21 to possess, grow, consume, or purchase cannabis.
You need a government-issued photo ID to purchase marijuana.
Marijuana consumption is only permitted in private.
Consumers are currently paying a 10% excise tax and a 6% sales tax.
It is still illegal to transport marijuana across state or international borders.
Are you interested in Michigan updates? Our Michigan Headlines Page is constantly updated with new content and features headlines from various news sources. Browse here to discover Today's Top Michigan News Headlines.
Michigan's Marijuana Laws FAQ
At what age can a person buy Marijuana?
It is legal for anyone above 21 to possess, grow, consume, or purchase cannabis. You need a government-issued photo ID to purchase marijuana.
Where can you use Marijuana in Michigan?
Using marijuana in a private space, such as your home or residence, is legal. It is illegal to use pot out in public.
Can I grow my Marijuana?
If you are 21 years or older, you are allowed to grow 12 marijuana plants within your residence at a time. However, there are other rules to know and follow when growing pot.