The Biltmore Estate in Asheville, North Carolina. This is often among the best samples of the Victorian Era in America, the 250-room Biltmore House, America's largest private home, and luxurious 100-year-old gardens situated on an 8,000-acre estate.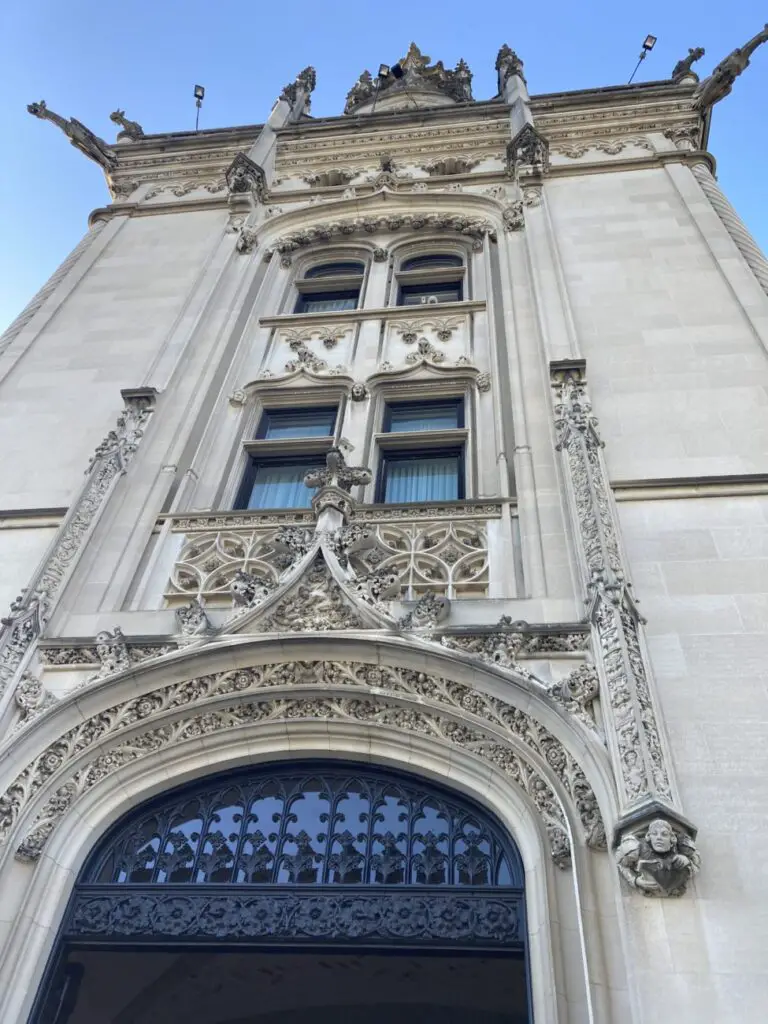 #1 – George Vanderbilt started acquiring land for Biltmore in 1888 in the Blue Ridge Mountains in North Carolina.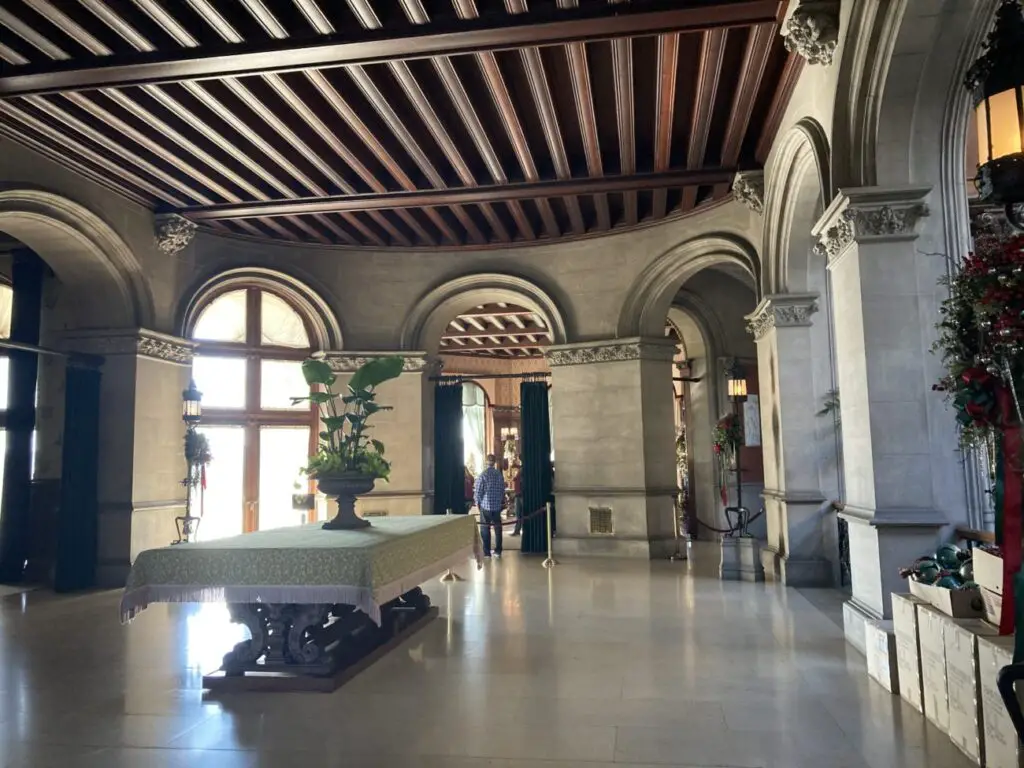 #2 – The following year's construction begins on the 250-room French Renaissance chateau, and It takes six years and thousands of skilled artisans to complete America's most extensive domestic architecture plan.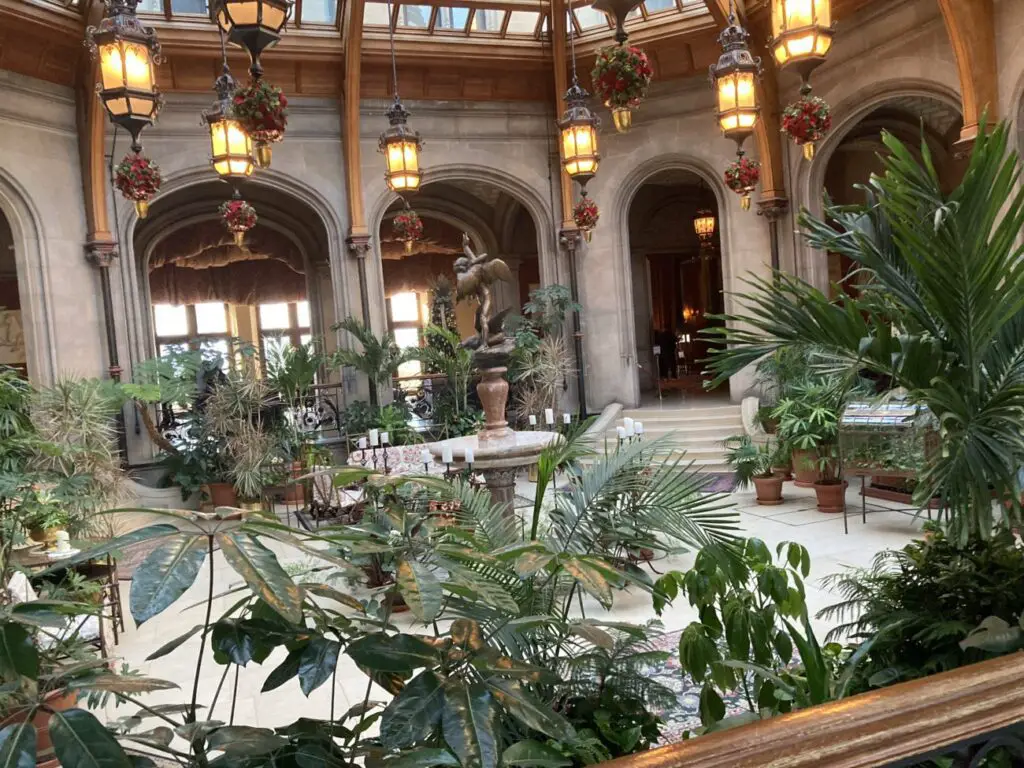 #3 – On Christmas Eve of 1895, the house is officially opened. The finished home includes over four acres of floor space, 35 bedrooms, 43 bathrooms, and 65 fireplaces. It also sports three kitchens outfitted with electric elevators to support dinners, balls, and parties.
Fun fact about all these bathrooms. Every single one has a toilet, bathtub, and shower. None have a faucet and sink. Sinks were placed in bedrooms replacing the typical water pitcher and basin common in the day.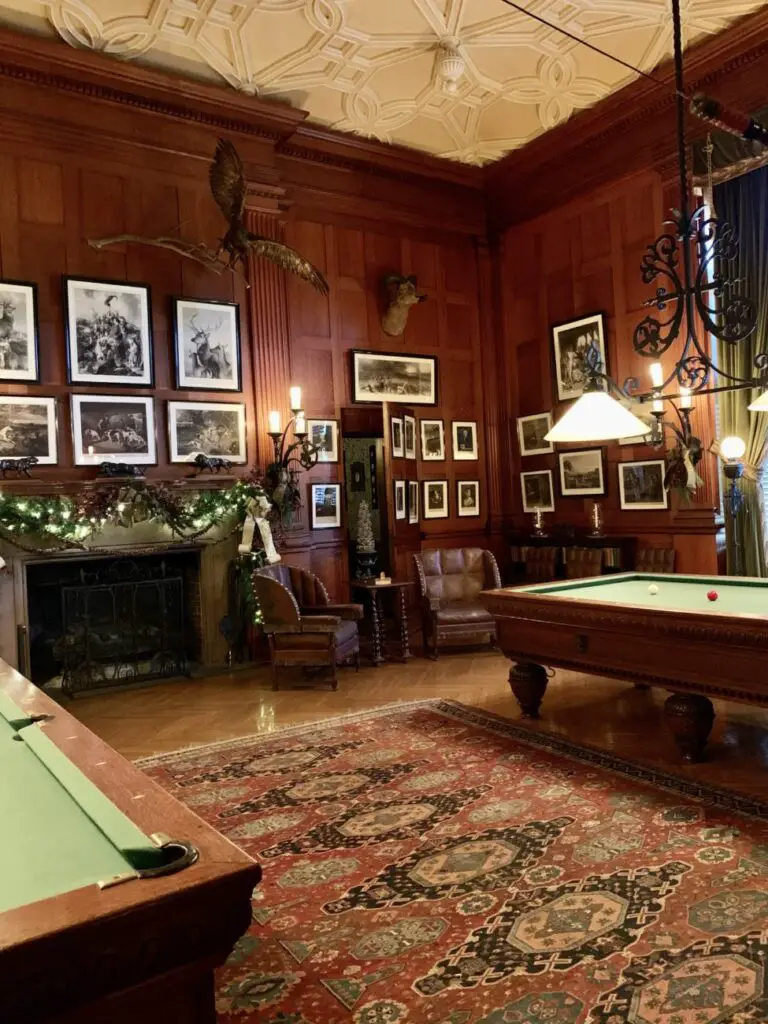 This was a period when homes still used candles, gas, or kerosene lamps as a source of light. Amazingly the Biltmore had one of the first indoor swimming pools in the country, and it was lighted! Even when many didn't even have electricity in their home.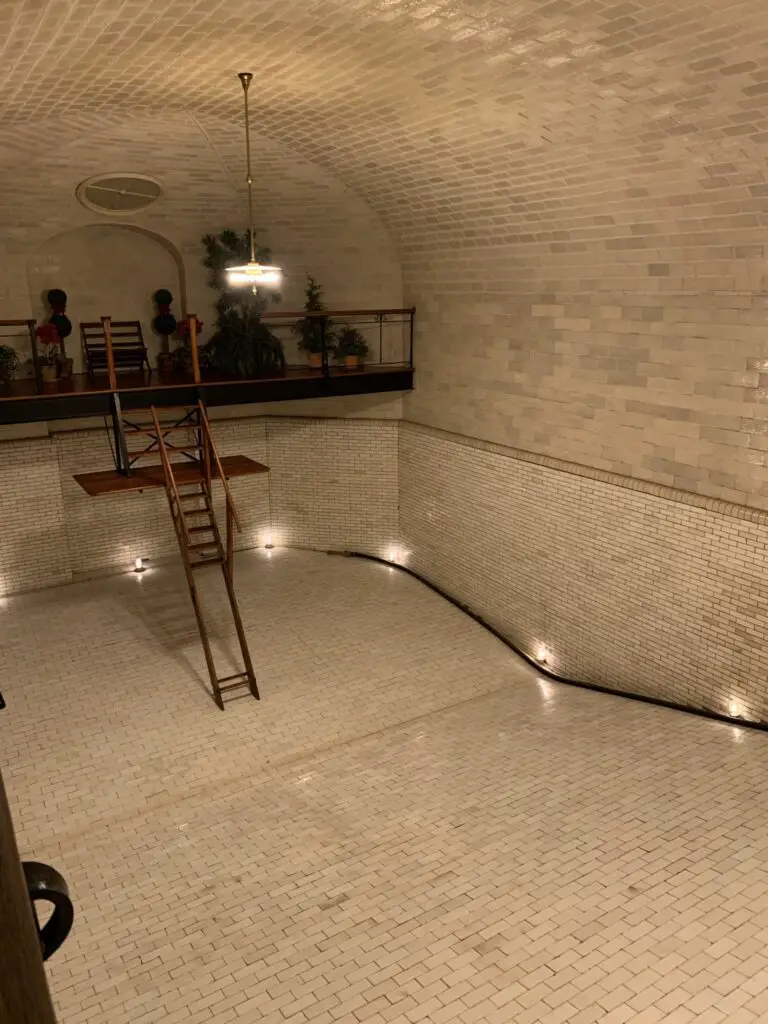 Speaking of electricity, the Biltmore was wired with both AC and DC electric delivery. This was because the battle between Edison's direct current and Westinghouse's use of Telsa's alternating current was yet to be decided.
#4 – George Vanderbilt married Edith Stuyvesant Dresser three years later in Paris, France. In 1900 they welcomed the couple's only child, Cornelia Vanderbilt, born on a summer evening of August 22 in the Louis XV Room.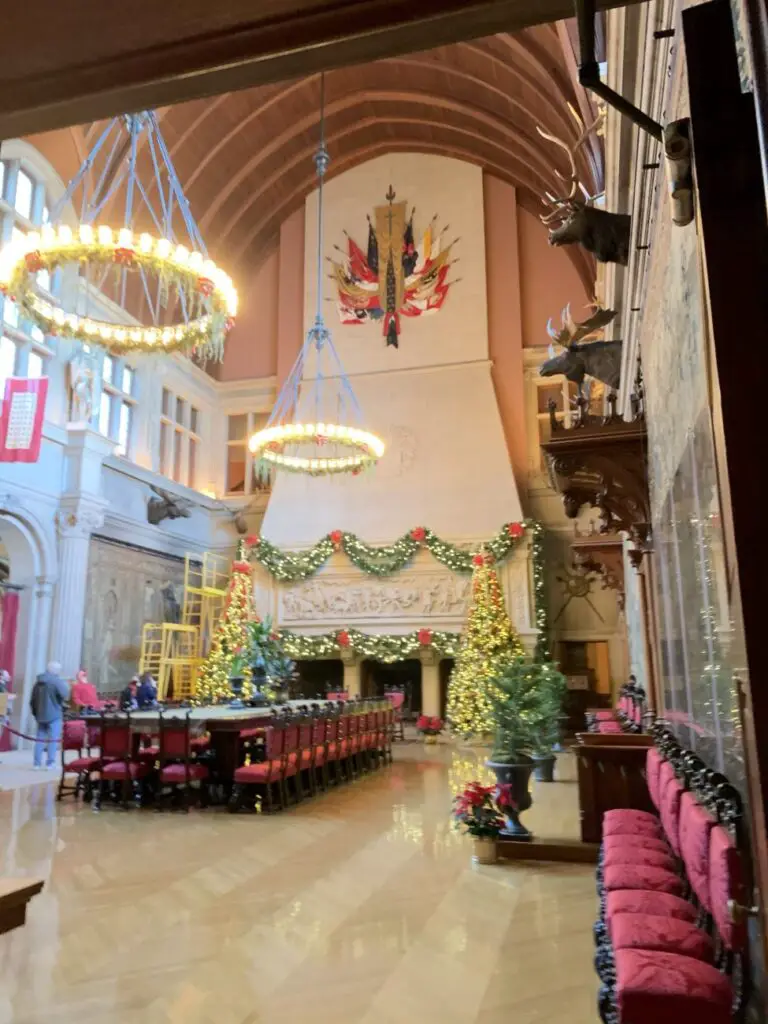 #5 – Frederick Law Olmsted designed the lavish 8,000-acre gardens and forest areas of Biltmore Estate. He was the same person who designed Central Park in New York City. It was one of Olmstead's last projects. Vanderbilt held Frederick in such high regard he commissioned a painting of the architect in the home.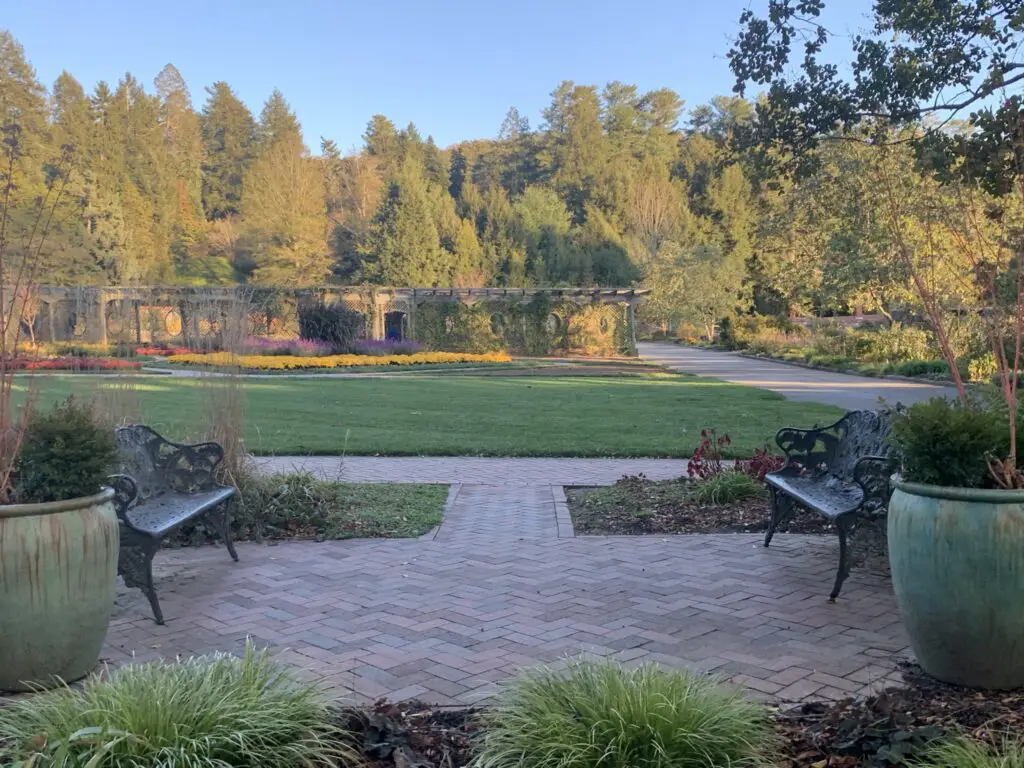 #6 – The Vanderbilt library collection includes 23,000 books. George was a serious reader. His notations, edits, and other sketches can be seen in most of the collection books.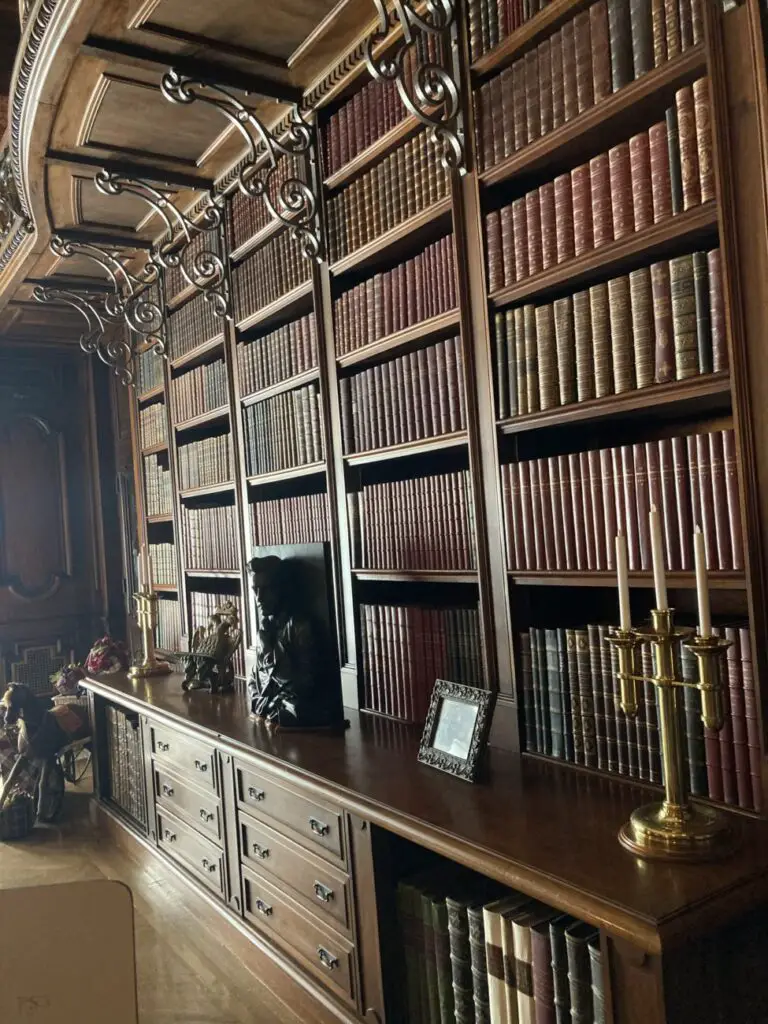 #7 – In 1914, after undergoing appendectomy surgery, George Vanderbilt passed away at 51 due to post-op complications.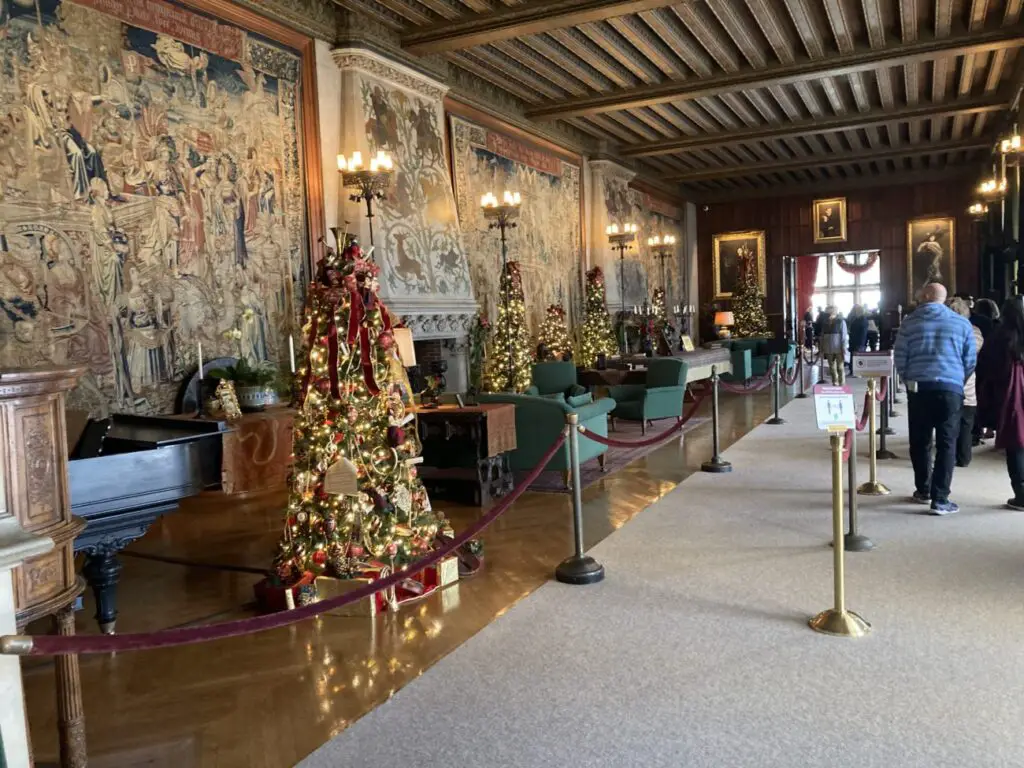 #8 – One of the first financial actions taken after George's death, Edith sold 86,700 acres to the U.S. Forest Service in agreement with her husband's desires. This vast acreage is part of the Pisgah National Forest.
#9 – A 24-year-old Cornelia Vanderbilt married the Honorable John Francis Amherst Cecil in 1924. They have two children, George Henry Vanderbilt Cecil and William Amherst Vanderbilt Cecil. Both children are born in the Louis XV Room, the same room where Cornelia was born.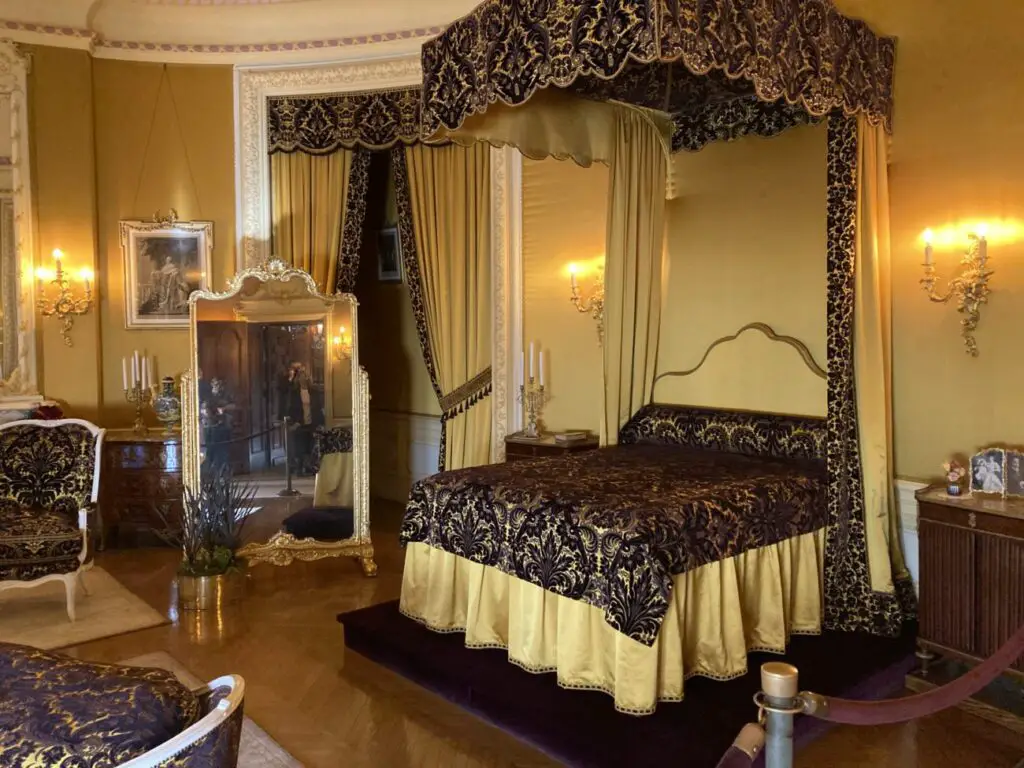 #10 – In 1930, the Biltmore House allowed the general public to assist the local Asheville economy with tourism during the Great Depression and generate income to preserve the estate.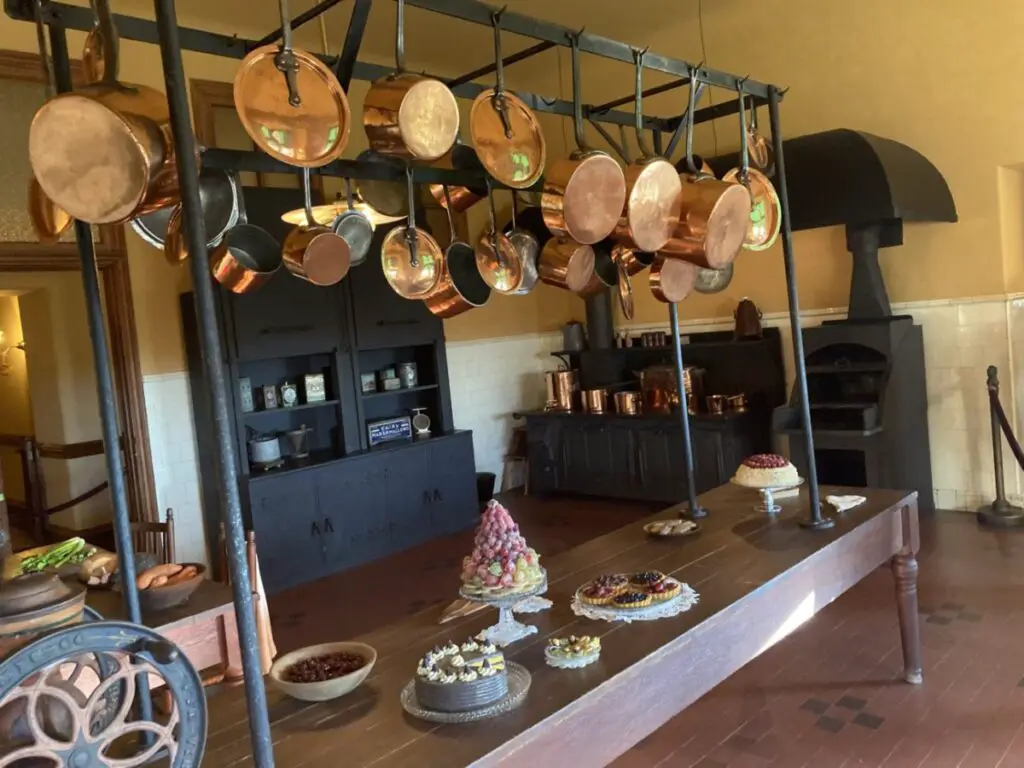 #11 – In 1942, the Biltmore House was pressed into secret service during World War II. Biltmore stores priceless works from the National Gallery of Art in Washington, DC. 62 paintings and 17 sculptures were delivered to Biltmore by train in a January 1942 snowstorm. The works included works by Anthony van Dyck, Rembrandt, Raphael, and Gilbert Stuart's George Washington portrait. They stayed secured at the estate until 1944.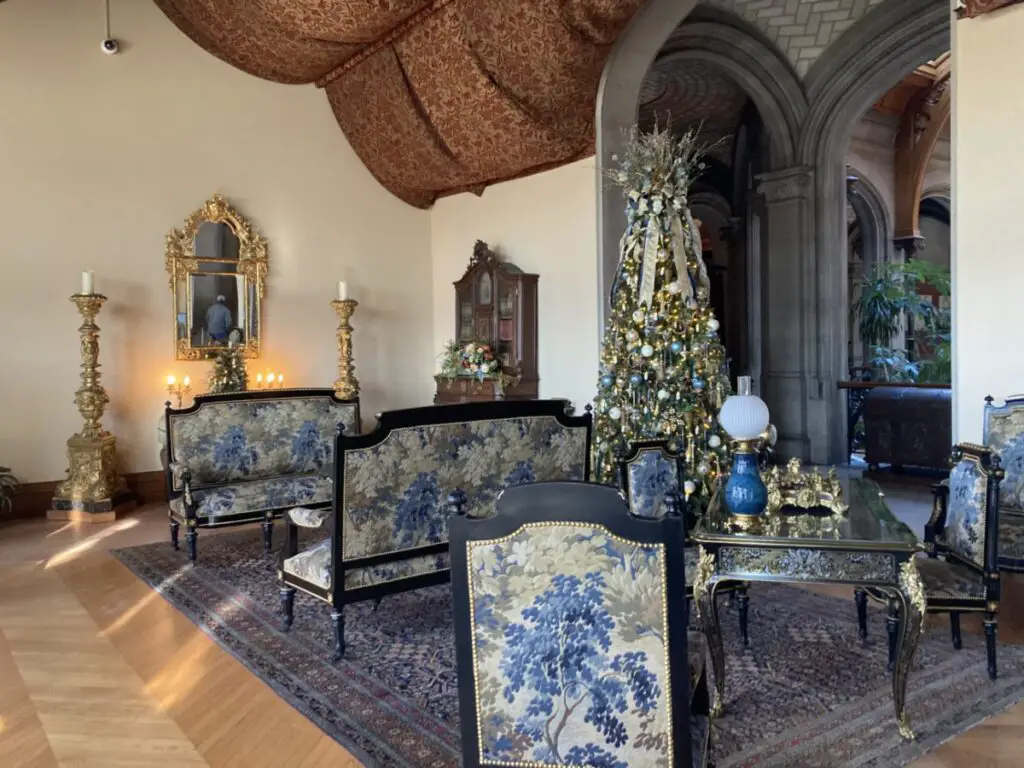 #12 – The Biltmore's basement and some areas of the house contain hidden doors, passageways, and rooms.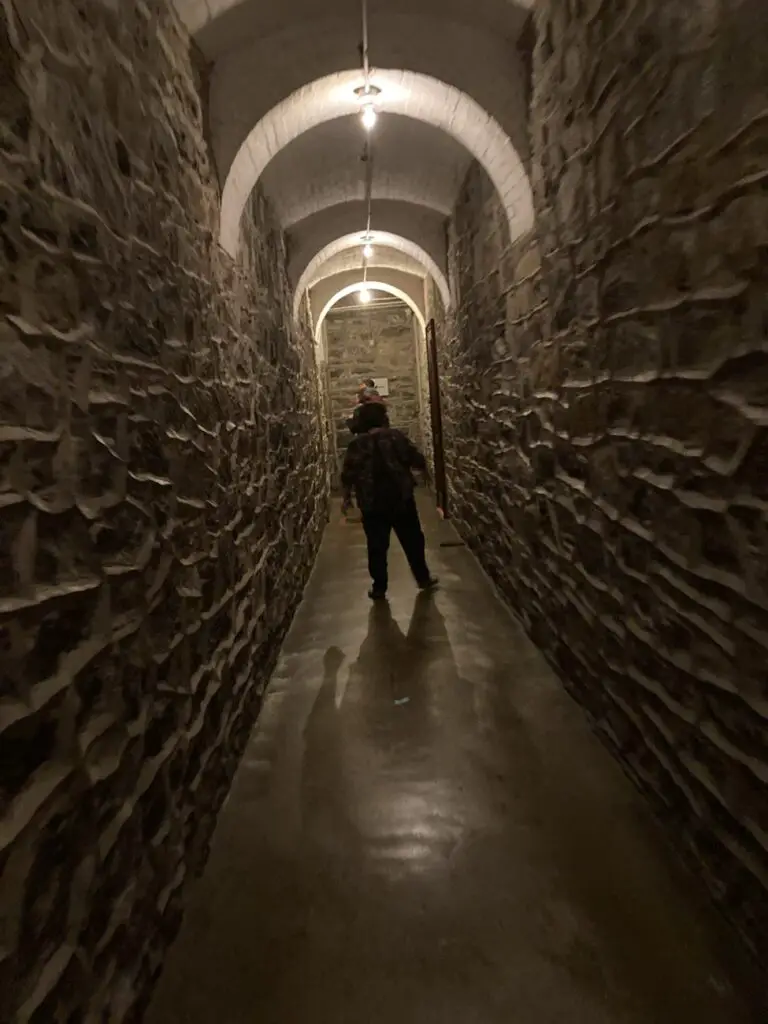 #13 – The Biltmore has the first private bowling alley. All were built by a new company called Brunswick.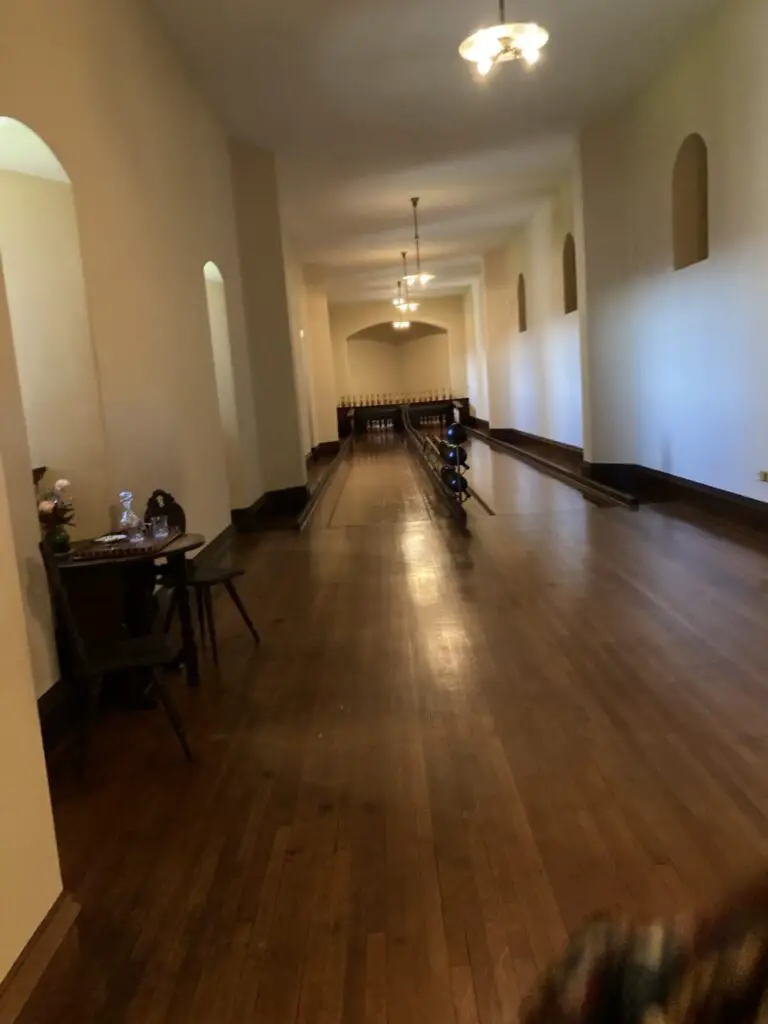 #14 – By 1971 William Cecil plants his first grapevines at Biltmore. This led to the establishment of a winery at the estate that continues to the present day. In 2017 the Biltmore estate employed over 2,400.
#15 The Biltmore is America's Grand Estate. The house and grounds and designated a National Historic Landmark in 1963. It's one of the most significant tourist attractions in North Carolina, with 1.4 million visitors each year.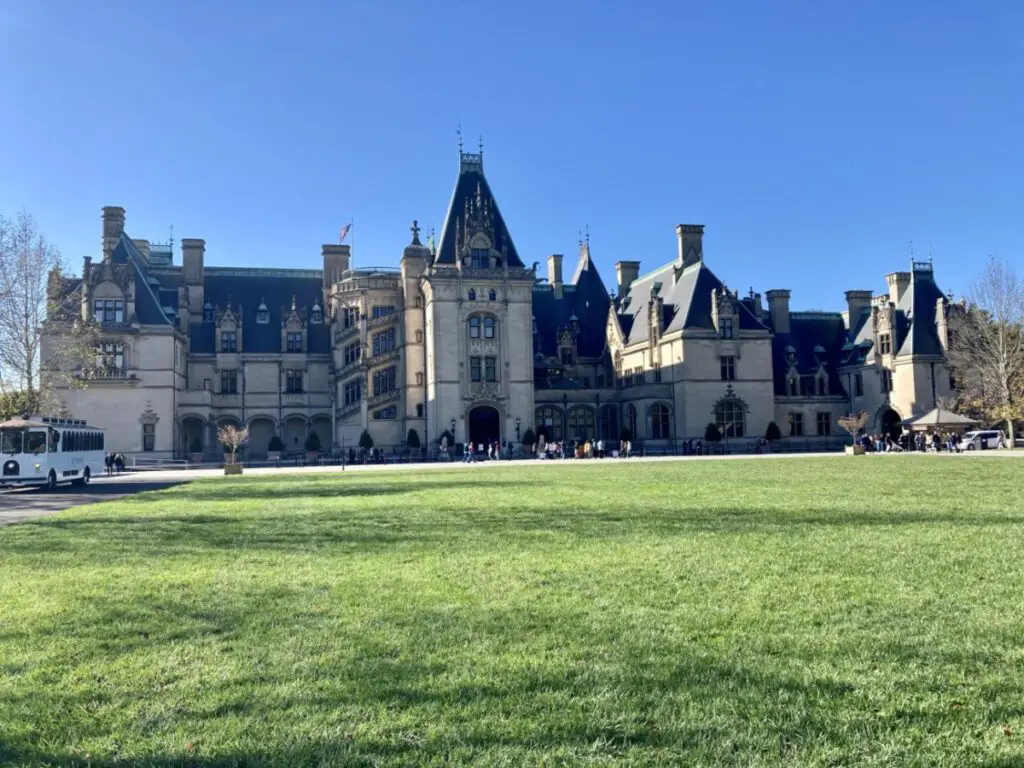 Final Thoughts on the Biltmore Estate
The Biltmore Estate is one of the most famous attractions in America, and it's easy to see why. The house, grounds, and gardens are all stunning, but there are some secrets that even the most seasoned visitors might not know. We've put together a list of five things you probably didn't know about the Biltmore Estate so that next time you go on a tour or explore on your own – it will be even more exciting!
The first thing we wanted to tell everyone is how lucky they are because they get to visit such an incredible place! If you haven't been there yet then take our word for it: no matter what season it is when you visit, there will be something beautiful happening at this historic estate. Whether it's springtime with all those lovely flowers blooming or summer when everything looks perfect for picnics in front of the manor house – any time of year is a good reason to go see one of America's oldest properties up close