The allure of the Florida Keys is hard to ignore. With a vibrant culture, delectable seafood cuisine, abundant wildlife, and stunning tropical scenery, this American paradise is high on many travelers' wish lists. The Keys' balmy, inviting weather and laid-back island vibe offer a picturesque escape from everyday life. And now, with modern technology, you can witness its magnificence right from home through a series of webcams offering real-time news and weather updates.
Florida Keys Webcams
5 Top Attractions in the Florida Keys
In a place as vibrant and diverse as the Florida Keys, narrowing down the top attractions can be a challenge. This tropical paradise offers an enticing mix of natural beauty, historical significance, and cultural richness, catering to various interests. From the footsteps of legendary authors to underwater treasures and lively streets, the Keys have something to suit every visitor. So without further ado, let's explore the "5 Top Attractions in the Florida Keys" that never fail to captivate the hearts of travelers.
Ernest Hemingway Home & Museum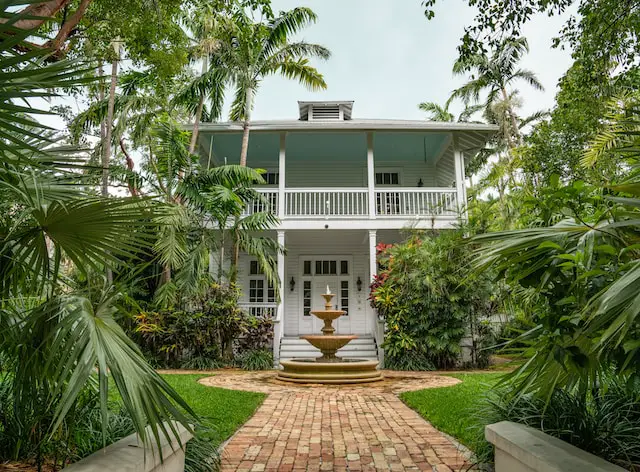 This attraction takes you back to an era when one of America's most iconic authors found solace and inspiration. The Hemingway Home, a Spanish colonial-style house in Key West, was where Ernest Hemingway penned some of his most acclaimed works. The property also houses around 40 six-toed cats, descendants of Hemingway's original pet.
Dry Tortugas National Park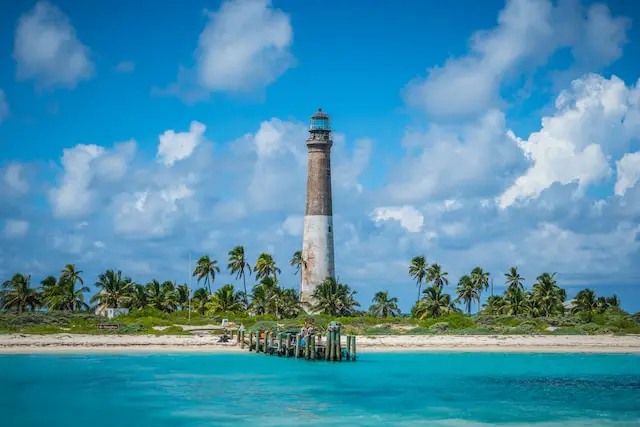 Roughly 70 miles west of Key West, Dry Tortugas National Park comprises seven small islands and the historic Fort Jefferson. This untouched oasis is perfect for snorkeling, bird watching, or exploring the sprawling 19th-century fort. It's a stark contrast to the hustle and bustle, offering a serene wilderness experience.
Duval Street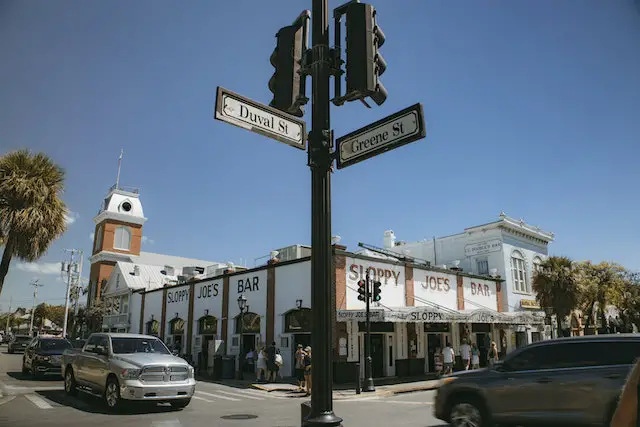 The heart of Key West, Duval Street, is packed with lively bars, eclectic shops, and fantastic art galleries. At night, this colorful street comes alive with music pouring from the pubs and the smell of delicious food wafts through the air. It's the perfect place to get a taste of Key West's unique nightlife.
Diving the Florida Keys Reef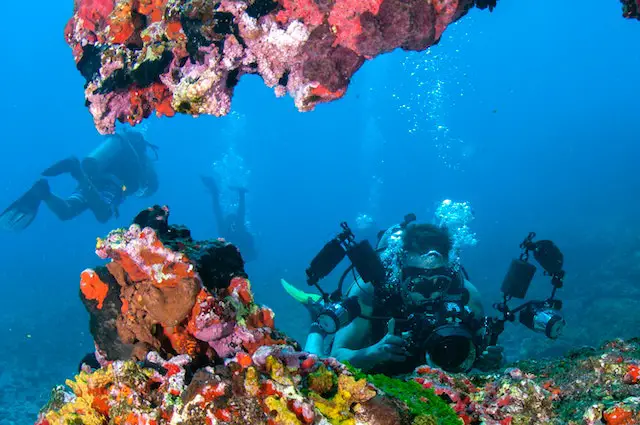 The only living coral barrier reef in the continental United States, the Florida Keys Reef, offers an underwater spectacle like no other. Whether you're an experienced diver or a novice snorkeler, exploring this aquatic wonderland teeming with tropical fish, colorful corals, and diverse marine life is an unforgettable experience.
The Dolphin Research Center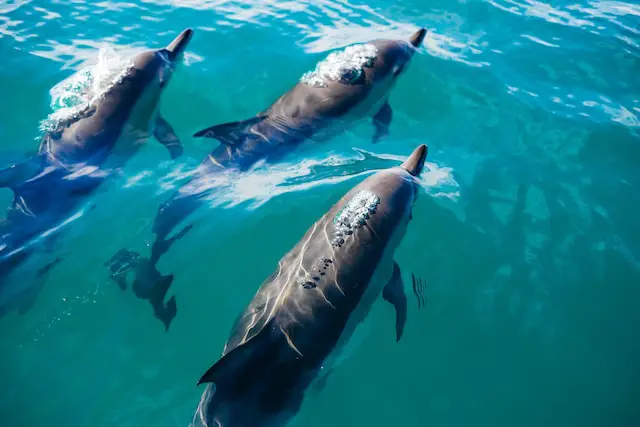 Located on Grassy Key, this non-profit facility allows visitors to learn about and interact with Atlantic bottlenose dolphins in a safe, respectful environment. The center's focus on conservation and education makes it a must-visit for animal lovers.
Live Florida Keys Webcams
Through the live webcams, one can enjoy stunning views of the bustling Key West and mellow Marathon. These webcams allow virtual visitors to enjoy the Florida Key's attractions from the comfort of their homes.
This is a sister page to the Bradenton Webcams, Port Charlotte, Sarasota Webcams, and Charleston SC Webcams.
Pro Tip: If several webcams in the same area are not working, it could indicate a power outage.
Current Key West Florida Weather Forecast
The Florida Keys webcams also serve as a tool for live weather updates, providing locals and visitors with accurate and up-to-date forecasts. This ensures everyone can plan their activities accordingly.
>
Embedding webcams is tricky. Sometimes, it's best to click on the camera and view it in its tab.
The featured image and source of some webcams on this page are from Windy.com
---
Live Duval Street, Key West, Florida – Outside Sloppy Joe's
One establishment that stands as a beacon amid the vibrant hustle and bustle of Duval Street is Sloppy Joe's. This legendary bar, which initially opened its doors on December 5, 1933—the very day Prohibition was repealed—has been a favored haunt for locals and tourists alike.
Sloppy Joe's history is intrinsically tied to Ernest Hemingway, a regular patron and a close friend of the original owner, Joe Russell. Hemingway suggested the bar's name, inspired by the original Sloppy Joe's bar in Havana, Cuba.
Today, Sloppy Joe's maintains its historical charm while serving as a lively entertainment venue. It offers live music, dancing, and annual events like the Ernest Hemingway Look-Alike Contest.
Of all the Florida Keys webcams, the Live Duval Street webcam, strategically located outside Sloppy Joe's, offers a live feed of this energetic street. Whether you want to feel the crowd's buzz during Fantasy Fest or enjoy the laid-back daytime atmosphere, this webcam brings the vibrant energy of Duval Street to you, wherever you are. Tune in for a glimpse of the real-time action, weather, and news from one of the most lively corners of the Florida Keys.
---
Live Camera Pigeon Key & Seven Mile Bridge
The Seven Mile Bridge, with its impressive span and stunning panoramic views, is an engineering marvel and an iconic symbol of the Florida Keys. This sprawling structure connects Knight's Key in the Middle Keys to Little Duck Key in the Lower Keys and is part of the scenic Overseas Highway.
In the midst of the bridge lies the small, historically rich island of Pigeon Key. This tiny island served as a crucial camp for workers during the construction of the Florida East Coast Railway in the early 1900s, masterminded by Henry Flagler. Once home to as many as 400 workers, Pigeon Key now features a collection of preserved buildings that offer a glimpse into the past, including the workers' original quarters, now transformed into a museum.
The Live Camera situated with a view of Pigeon Key and Seven Mile Bridge, offers a unique perspective on this historical and breathtaking spot. From the stunning sunsets that paint the sky with shades of pink and orange to the serene blue waters that surround the bridge, this webcam transports viewers to this picturesque location.
---
Dolphin Research Center – Grassy Key
The Dolphin Research Center on Grassy Key is a non-profit organization dedicated to marine mammal conservation, research, and education. Visitors can get up close with Atlantic bottlenose dolphins and participate in activities like "Meet the Dolphin" and "Paint with a Dolphin." The center is committed to the welfare of its resident dolphins and sea lions and plays a significant role in marine conservation and animal rescue.
Marathon: Grassy Key
---
Islamorada: US-1 at Mile Marker 79
Check out the live webcam at Islamorada: US-1 at Mile Marker 79 for stunning views of the famous Overseas Highway in the Florida Keys. See real-time traffic, weather, and the sparkling blue waters. It's the perfect way to experience the vibrant life and stunning landscape of Islamorada from afar.
Galveston: Fishing Pier Cam – by Saltwater-Recon.com
---
Key Largo Park: US-1 at Mile Marker 100
Welcome to Key Largo, the "Dive Capital of the World." The live webcam at Key Largo Park offers a real-time glimpse of traffic, weather, and wildlife. Experience the unique ecosystem of saltwater, freshwater, mangroves, and coral reefs that attract diverse fauna. Stay connected with the pulse of the Keys through the live cam.
Key Largo Park: US-1 at Mile Marker 100
---
Underwater Live Cam in the Lower Keys
This is one of the most unique webcams we have ever come across. The live cam is positioned about 8 feet underwater under a dock or piling in a secret location. It's a chance to see various fish underwater in the same way you would snorkeling or diving.
---
Jewfish: US-1 at Mile Marker 110
For those who are curious about the Upper Keys and their charm, the live webcam at Jewfish: US-1 at Mile Marker 110 presents an opportunity to witness a slice of life in this region. Situated just south of Homestead, the camera provides an unfiltered view of the famous Overseas Highway that links the chain of islands in the Florida Keys. It offers viewers a chance to observe real-time traffic, weather conditions, and the rich tropical scenery that frames the highway.
Jewfish: US-1 at Mile Marker 110
Weather Marathon – Current Radar Map
Current weather radar map of the Middle Keys area.
---
360 View of Southern Most Point in Key West
The 360-degree view from Google Maps offers a unique angle on the seawall near the the Southern Most Point in Key West. In this case several yound women ventured out on the seawall to grab this great shot. Great to see a sample of the area and what it looks like in case you want to visit in the future
---
Florida Key News Updates
Flamingo fallout: Leggy pink birds showing up all over the East …  USA TODAY

How Jimmy Buffett found his vibe in the Keys, and why Florida will …  The Livingston County News

How Jimmy Buffett found his vibe in the Keys, and why Florida will miss his presence  The Daily News Online

Florida Keys residents remember icon Jimmy Buffett  WPLG Local 10

MCSO: Reckless driving leads to meth arrest in Florida Keys  WPLG Local 10

Florida owes you one, Jimmy Buffett. Hope you find that lost shaker of salt | Opinion  Miami Herald
---
Current Florida Keys Weather Map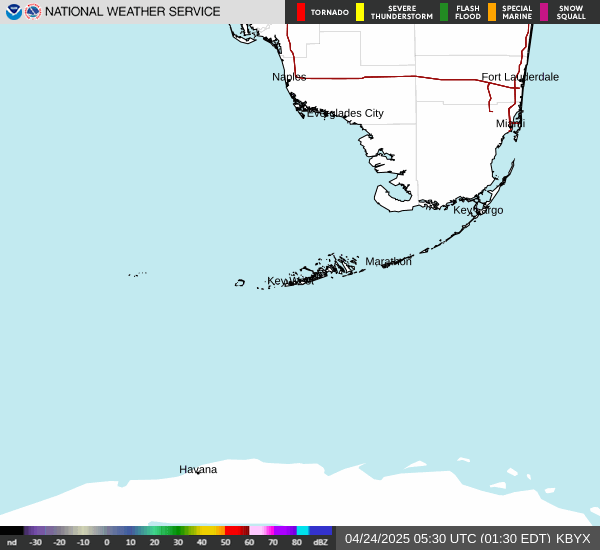 About The Florida Keys
The Florida Keys, a coral cay archipelago located off the southern coast of Florida, offer a unique blend of tropical tranquility, rich history, and cultural vibrancy. With an alluring mix of natural beauty from azure waters to lush mangroves, these islands cater to adventurers, nature lovers, and those seeking a serene escape alike. Attractions range from the historic Ernest Hemingway Home in Key West to the awe-inspiring coral reefs that provide a playground for divers. Whether you're chasing the thrill of sportfishing in Islamorada, exploring the history of Pigeon Key, or simply soaking up the laid-back Keys lifestyle, this American paradise never fails to enchant.
Famous People from the Florida Keys
The Florida Keys, particularly Key West, have been a magnetic destination for several notable figures throughout history. Perhaps the most famous resident was renowned author Ernest Hemingway, who lived in Key West during the 1930s and found inspiration for some of his most notable works, including "To Have and Have Not." Playwright Tennessee Williams also made Key West his home for many years, and it is where he wrote the first draft of "A Streetcar Named Desire." Another famed personality, treasure hunter Mel Fisher, lived in Key West and is celebrated for discovering the Spanish galleon Nuestra Señora de Atocha, loaded with precious artifacts and gold.
Final Thoughts Florida Keys Webcams
Whether it's the vibrant energy of Duval Street, the historic allure of Pigeon Key and Seven Mile Bridge, or the serene landscapes of Key Largo Park, each webcam tells its own unique story of life in the Keys. By offering glimpses into this tropical paradise, these webcams remind us of the diverse experiences the Florida Keys have to offer and encourage us to explore them firsthand. No matter where you are, with these webcams, the enchanting world of the Florida Keys is just a click away.