We will follow the track of Hurricane Ian as it impacts Sarasota and Siesta Key. This list of Sarasota webcams was hastily put together for use during the hurricane Ian weather event. This is a sister page to the Bradenton Webcams, Port Charlotte Webcams, and Charleston South Carolina Webcams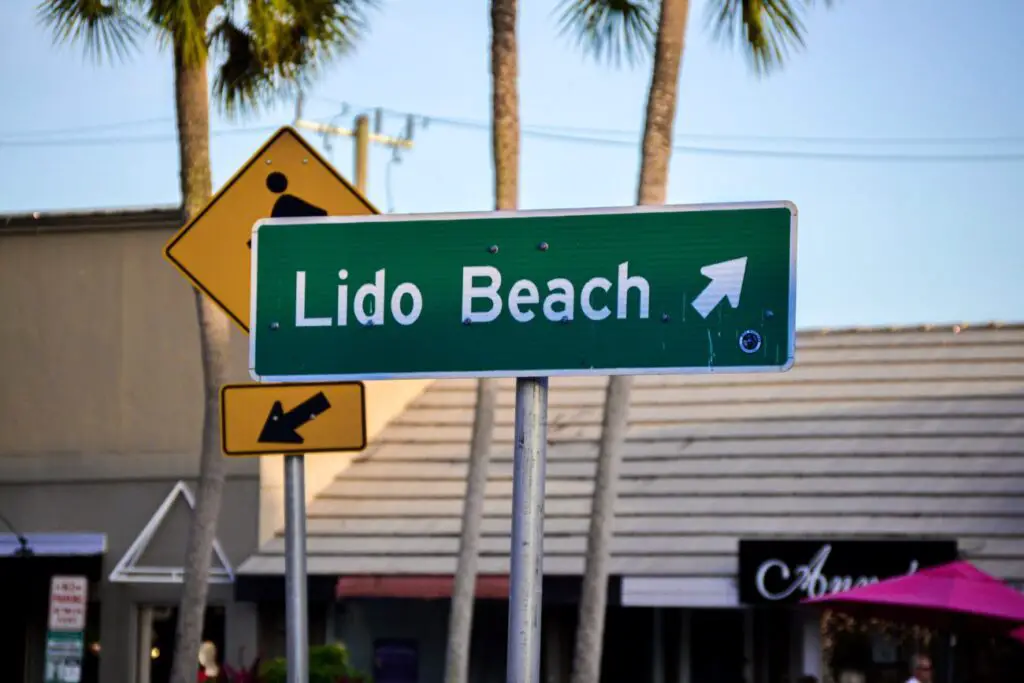 Embedding webcams is tricky. Sometimes, it's best to click on the camera and view it in its own tab.
The featured image and source of some webcams on this page are from Windy.com
Limetree Beach Resort – Sarasota Webcams
Webcam At Lido Key on the Gulf of Mexico.
Sarasota
---
Sarasota Bay Osprey Cam
Webcam pointed at an elevated osprey nest near Sarasota Bay
---
Siesta Key Webcam – Sarasota
Siesta Key, overlooking Little Sarasota Bay. The stream is on 24 hours a day. It was a calm and relaxing spot to hear the wind and the waves. It makes for a heck of a weather camera.
Anna Maria Oyster Bar Webcam
Webcam at Anna Maria Oyster Bar This is a great view facing north along the dock from the restaurant.
---
Manatee County Traffic Cams
Use the map to locate a camera of interest and click on the blue icon. A new window will appear showing the traffic webcam and other local information. This may be good to see the flooded areas in Bradenton and Manatee County.
Sarasota Webcam: SA US41 @ 14th St
Sarasota: SA US41 @ 14th St
North Sarasota Webcam: SA US301 @ Myrtle St 1112/98
North Sarasota: SA US301 @ Myrtle St 1112/981
South Bradenton Webcam: MA US41/14th St W @ SR684/Cortez Rd 3078/401
South Bradenton: MA US41/14th St W @ SR684/Cortez Rd 3078/401
Bradenton Webcam: MA SR64/Manatee Ave @ 15th St E 4014/472
Bradenton: MA SR64/Manatee Ave @ 15th St E 4014/472
Nearby Sarasota Webcam Live
Here is a collection of Windy.com webcams located near Sarasota, Florida. Click on the cam image to access the specific camera images. Many of these are traffic cams that consist of several views of a specific crossroads intersection
---
Naples Webcam
This is a webcam from Windy. It offers an automated history of the past 24 hours
Naples
---
Weather Stations Sarasota, Florida Current Weather
Current weather map of the Sarasota and Bradenton, Florida area.
Latest Sarasota Florida News
Support ALSO Youth on November 29, 2022 – SRQ Daily Nov 29, 2022  SRQ Magazine

Temple Sinai Presents A Night at the Theater, Broadway and More! – SRQ Daily Nov 29, 2022  SRQ Magazine

Miracle at the Tap Rings in the Season – SRQ Daily Nov 29, 2022  SRQ Magazine

Chilling 911 calls to Idaho cops mention 'blood and eerie stranger' as suspect in Moscow student murders st…  The US Sun

North Shore Death Notices: Nov. 13 To Nov. 20  Patch

Florida woman who allegedly killed man found partly unconscious with note about funeral arrangements  FOX13 Memphis