We will follow the track of Hurricane Ian as it impacts Bradenton near the Manatee and Bradon Rivers. This list of Bradenton webcams was hastily put together for use during the Hurricane Ian weather event. This is the sister page to our Sarasota Webcams, Venice Webcams, Orlando Webcams, Port Charlotte Webcams, Charleston SC Webcams and Sarasota Webcams & Weather Stations.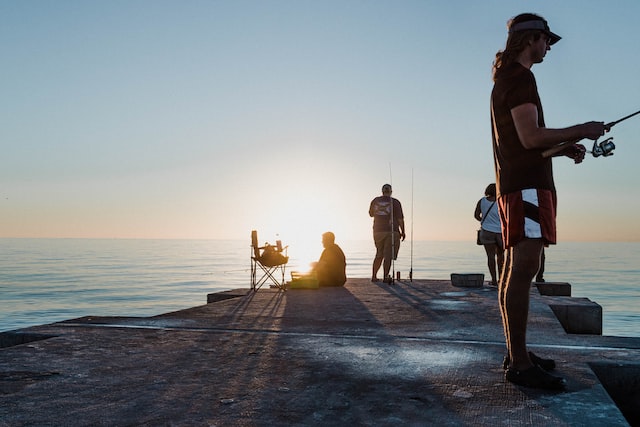 Embedding webcams is tricky. Sometimes, it's best to click on the camera and view it in its own tab.
The featured image and source of some webcams on this page are from Windy.com
---
White Sands Resort – Anna Maria Island Webcam
Webcam At Anna Maria Island. The report is north of Manatee County Beach and located on the Gulf of Mexico.
---
Anna Maria Oyster Bar Webcam
Webcam at Anna Maria Oyster Bar. This is a great view facing north along the dock from the restaurant.
---
Cortez Bridge Beach Webcam
This webcam is also at Anna Maria Oyster Bar but is pointed north at the Cortez bridge on the north end of Sarasota Bay.
---
Desoto Bridge Webcam
This webcam of the Desoto bridge gives views of the Manatee River. The Hernando Desoto Bridge is a bridge carrying U.S. Highway 41 (US 41) and US 301 over the Manatee River between Palmetto and Bradenton, Florida. However it cannot be embedded. Click the link below to view
---
Lakewood Ranch Webcam At Town Hall
Showing time-lapse and real-time views. Refresh the browser to update the screen
---
Manatee County Traffic Cams
Use the map to locate a camera of interest and click on the blue icon. A new window will appear showing the traffic webcam and other local information. This may be good to see the flooded areas in Bradenton and Manatee County.
North Sarasota Webcam: SA US301 @ Myrtle St 1112/98
North Sarasota: SA US301 @ Myrtle St 1112/981
South Bradenton Webcam: MA US41/14th St W @ SR684/Cortez Rd 3078/401
South Bradenton: MA US41/14th St W @ SR684/Cortez Rd 3078/401
Bradenton Webcam: MA SR64/Manatee Ave @ 15th St E 4014/472
Bradenton: MA SR64/Manatee Ave @ 15th St E 4014/472
Nearby Bradenton Webcams in Florida
Here is a collection of Windy.com webcams located near Bradenton, Florida. Click on the cam image to access the specific camera images. Many of these are traffic cams that consist of several views of a specific cross roads intersection
---
Naples Webcam
This is a webcam from Windy. It offers an automated history of the past 24 hours
Naples
---
Bradenton, Florida Current Weather Station Report
Current weather map of the Sarasota and Bradenton, Florida area.
Latest Bradenton Florida News
Live updates: High school football scores for Bradenton, Manatee County teams in Week 2  Bradenton Herald

PRICE III, RICHARD R.  Cape May County Herald

Meet the Crewmates Joining Captain Sandy Yawn on Below Deck Mediterranean Season 8  Bravo

FUREY, VERONICA BONNER  Cape May County Herald

OU football recruiting Oklahoma high schools hard under Brent …  Oklahoman.com

6524 KANSAS STREET, BRADENTON, FL, 34207, MLS# A4581293 …  Patch