Party catering is an important service that can make your event memorable and successful. Hiring a professional catering service for your special occasion can save you time and money and provide delicious food and drinks for your guests. Caterers have years of experience creating customized menus and preparing delicious dishes for events, which means that they know what works well in terms of presentation and preparation. With access to quality ingredients, you can trust that the food served at your event will be top-notch.
A Professional Caterer Saves Time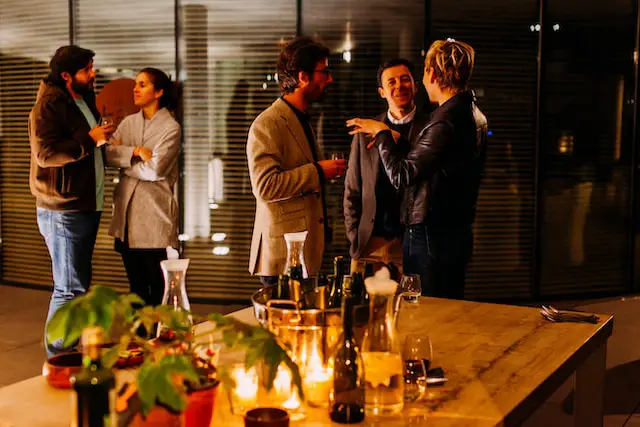 One of the main benefits of hiring a professional caterer is the time savings. A good party caterer will ensure that everything runs smoothly from start to finish, allowing you to focus on other things like decorating and setting up for your event. They will take care of all the food preparation, serving, and cleaning up, so you don't have to worry about it. When it comes to food, everyone has different tastes and preferences, but with professional catering services, everyone's needs can be satisfied with delicious meals prepared from fresh ingredients. The chefs know how to prepare each dish so that it is cooked perfectly every time, and guests are always impressed with the food quality served at an event.
Party Catering Services Vary
Different types of party catering services are available, each offering unique services and menus that can be tailored for any occasion. Full-service party catering is popular for larger events, such as weddings or corporate functions. This type of caterer typically takes care of all aspects of food service at an event—from menu selection and food preparation to presentation and clean up. Drop-off catering is ideal for smaller events where kitchen space may not be readily available or there isn't enough time for full-service catering staff to prepare meals on-site.
Do Your Homework
Choosing the right caterer is essential for ensuring guests have an enjoyable experience. Research various catering companies, check customer reviews online, read up on their menus, and ask family and friends for recommendations. Consider customization options and dietary restrictions when selecting a caterer. With the right caterer, you can rest assured that your guests will receive delicious food and drinks that will make the event memorable.
What To Expect From Your Caterer
Initial consultation: Discuss event details, budget, preferences, and dietary restrictions with the client.
Menu planning: Develop customized menus based on the client's requirements, preferences, and type of event.
Ingredient sourcing: Procure fresh, high-quality ingredients to prepare the dishes on the menu.
Special requests: Cater to specific dietary needs, such as vegan, vegetarian, gluten-free, or allergy-friendly options.
Staffing: Hire and manage professional servers, chefs, and bartenders for the event.
Equipment rental: Coordinate rental of necessary equipment like tables, chairs, linens, dinnerware, and serving utensils.
Food preparation: Cook and prepare dishes according to the agreed-upon menu and standards.
Food presentation: Arrange and present food in an appealing and aesthetically pleasing manner.
On-site setup: Set up the catering area, including buffet tables, serving stations, and bars, as needed.
Foodservice: Serve guests in a professional and courteous manner, ensuring everyone is attended to throughout the event.
Bar services (if applicable): Provide bartenders and stock the bar with drinks, mixers, and garnishes, according to the client's preferences.
Coordination with other vendors: Collaborate with other event vendors, such as event planners, decorators, and photographers, to ensure a seamless event execution.
Clean-up: Handle post-event clean-up, including disposing of food waste, washing dishes, and returning rented equipment.
Post-event follow-up: Check in with the client to gather feedback and ensure their satisfaction with the catering service.
Billing and payment: Provide a detailed invoice and process payment for services rendered.
Dont Forget
Don't forget that a professional caterer will also handle setup, presentation, and clean-up, allowing you to focus on entertaining your guests and enjoying your event.
Final Thought
Party catering can make your event extra special and stress-free. A professional catering service can provide quality food, save you time and money, and offer different catering options that can be customized for your occasion. When choosing a caterer, consider your guests' dietary needs and preferences. A good caterer can help make your event memorable and successful.