Technology has come a long way to make many things efficient. One of the many advancements that has made a significant difference is mobile payments. Going cashless comes with many benefits, including better security and reduced contact, which limits the spread of pathogens. 
Mobile payments work like credit cards. Credit cards usually involve swiping, typing, and inserting your card into a terminal where the reader collects information and completes transactions. Mobile phone transactions work similarly, but the credit card information is usually on the phone app instead of having it on the plastic. Read on as we explain this and answer burning questions such as does Walgreens take Apple Pay, and if it does, how can you make the contactless payment using your phone? 
Are Mobile Payments Secure?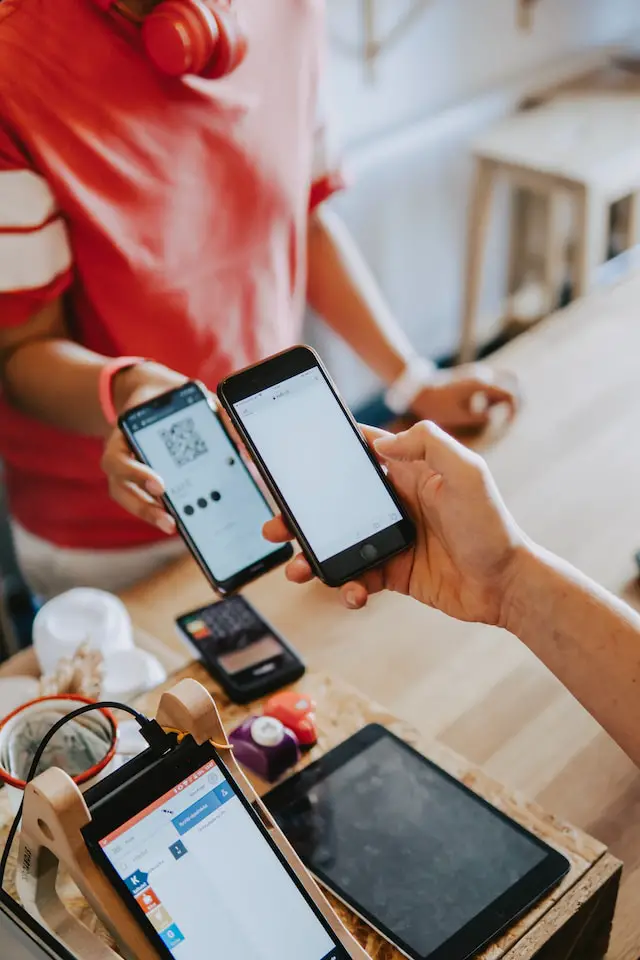 Yes, storing your credit card in your phone is considered safe as it is similar to contactless credit cards. In addition, your credit card information is secure when you use this method courtesy of tokenization as you complete the transaction. 
Another bonus to mobile phone payments is using multiple credit cards, which is perfect for people having intent on maximizing their credit card rewards. 
Do All Phones Support Mobile Payments?
Unfortunately, not all phones enjoy these privileges; if the phone you have in your possession is a recent model, it is more likely to support mobile payments than an old version. For users of iOS, the oldest model that supports Apple Pay is the iPhone 6, and you can also use the Apple watch. For Androids, any Android 5.0 smartphone or newer can utilize Google Pay. There are also several smartwatches that you can use. After that, Samsung users can access Samsung Pay if they use an s6 or any similar model. You can also use the Samsung Galaxy watches or the Galaxy A series of smartphones.
Where Can I Use My Phone to Make Contactless Payments?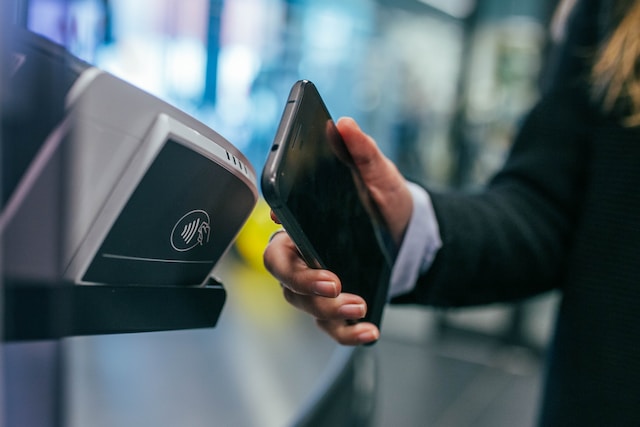 Most locations and stores take contactless payments these days. So look out for the Samsung Pay, Google, or Apple Pay logo. 
How Do I Start Using the Service?
If you use an iPhone, open the Wallet app and add your card details. Do this by taking a photo of the card itself. Your bank will send you a verification code or call you. When paying, you will unlock your iPhone using the fingerprint sensor for slightly older models by placing your finger on the fingerprint sensor or facial recognition for the later models, then bringing it close to the contactless reader.
If you are on other models, find the wallet equivalent found on your brand, this can be the Google Play app if you are using Android, which is on the Google Play Store, or if you are using a Samsung, find and download Samsung Pay from the Samsung Galaxy Store.  
Final Thoughts on Contactless Mobile Payments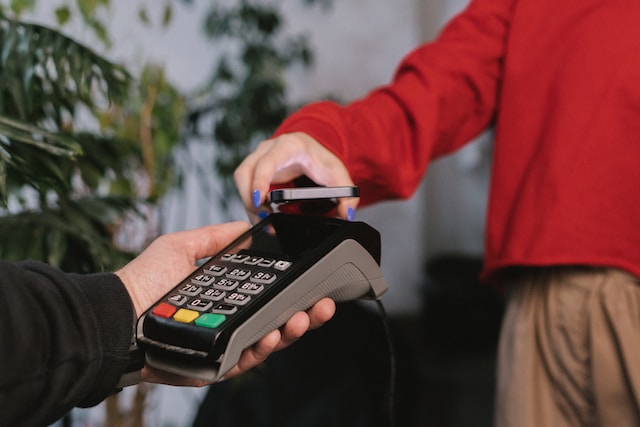 Knowing how to use your mobile phone for contactless payments is very important to make shopping much more convenient. In addition, it keeps you from taking your card out every time you purchase. This was especially useful during the pandemic as it reduced the contact you had to make when handling cash or credit card terminals. Also, instead of finding your credit card, you only have to unlock your phone and hold it over the contactless card reader. Mobile phone wallets are conducive, so most retailers go for them, making shopping more straightforward.