Data centre service providers are a critical component of businesses looking to maximize their data storage and computing power. They offer a range of services, from colocation to cloud hosting, to help businesses operate more efficiently and securely. With the increasing complexity of technology, data centre service providers have become indispensable for both small and large organizations. In this article, we will provide an overview of the services offered by data centre service providers, as well as the benefits they can bring to businesses.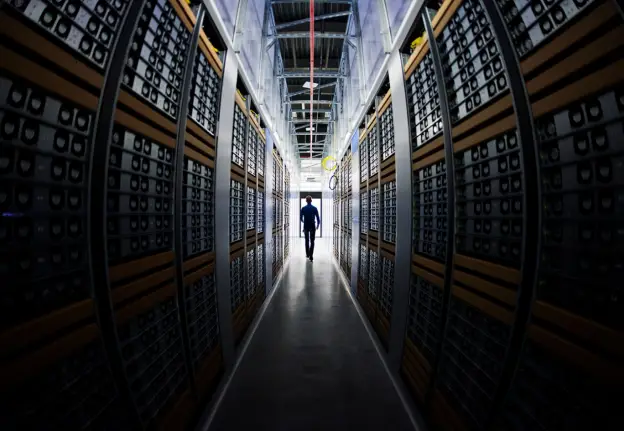 Data centre service providers offer a variety of services, including cloud hosting, data storage, colocation, and managed services. Cloud hosting providers provide businesses with servers and infrastructure to store and run applications in the cloud. This service is suitable for businesses that require scalability, reliability, and flexibility from their IT infrastructure. Popular cloud hosting providers include Amazon Web Services (AWS), Microsoft Azure, and Google Cloud Platform (GCP). Data storage providers offer solutions for securely storing data in the cloud or on-premises, including backup solutions and object storage platforms that allow customers to store large amounts of unstructured data such as images or videos in an easily accessible format. Popular data storage providers include Amazon S3, Microsoft Azure Storage, and Google Cloud Storage.
Colocation providers offer the practice of renting space in another company's physical data centre facility so that businesses can colocate their own servers, storage, and network equipment. This option is suitable for businesses that require complete control over their infrastructure and need to customize their environment to meet their specific needs.
Using third-party data centre service providers has a variety of advantages over traditional approaches. One significant benefit is cost savings. Outsourcing IT infrastructure needs to a third-party provider can reduce costs associated with capital expenditure and overhead expenses related to maintaining a physical server environment. The cost savings can be significant when compared to hosting your servers in-house. Third-party service providers also offer scalability that allows for rapid growth and expansion without any disruption to existing operations or services. Additionally, these providers offer high levels of security and reliability that are often impossible to achieve with an in-house solution. The heightened security offered by external providers ensures that customer information remains secure even during peak demand and system loads.
Despite the potential benefits, there are several challenges associated with outsourcing to data centre service providers. One of the main challenges is ensuring that data remains secure in an external environment. Data centre providers are vulnerable to cyber-attacks, and any breach could be catastrophic for a business's reputation and finances. To mitigate this risk, businesses should choose providers that have strong security protocols in place, such as firewalls and encryption software. It is also important to conduct regular security audits of the provider's systems to ensure that data is protected at all times. Businesses should also ensure that their outsourced provider meets all relevant regulations related to personal information stored by organizations, such as GDPR or HIPAA rules, to avoid any fines or penalties due to non-compliance.
Final Thought on Data Centre Service Providers
When selecting a data centre service provider, several factors should be considered. It is essential to research the provider's reputation, including customer reviews and ratings, how long they have been in business, and their track record with other customers. The provider should also offer the services you require at an acceptable level of quality and reasonable cost. Find out what kind of support they offer after completing projects, including maintenance and support, to avoid any surprises down the line. In summary, data centre service providers offer a variety of services that can benefit businesses. However, it is important to choose a provider carefully and mitigate any associated risks to ensure the safety and security of business data.