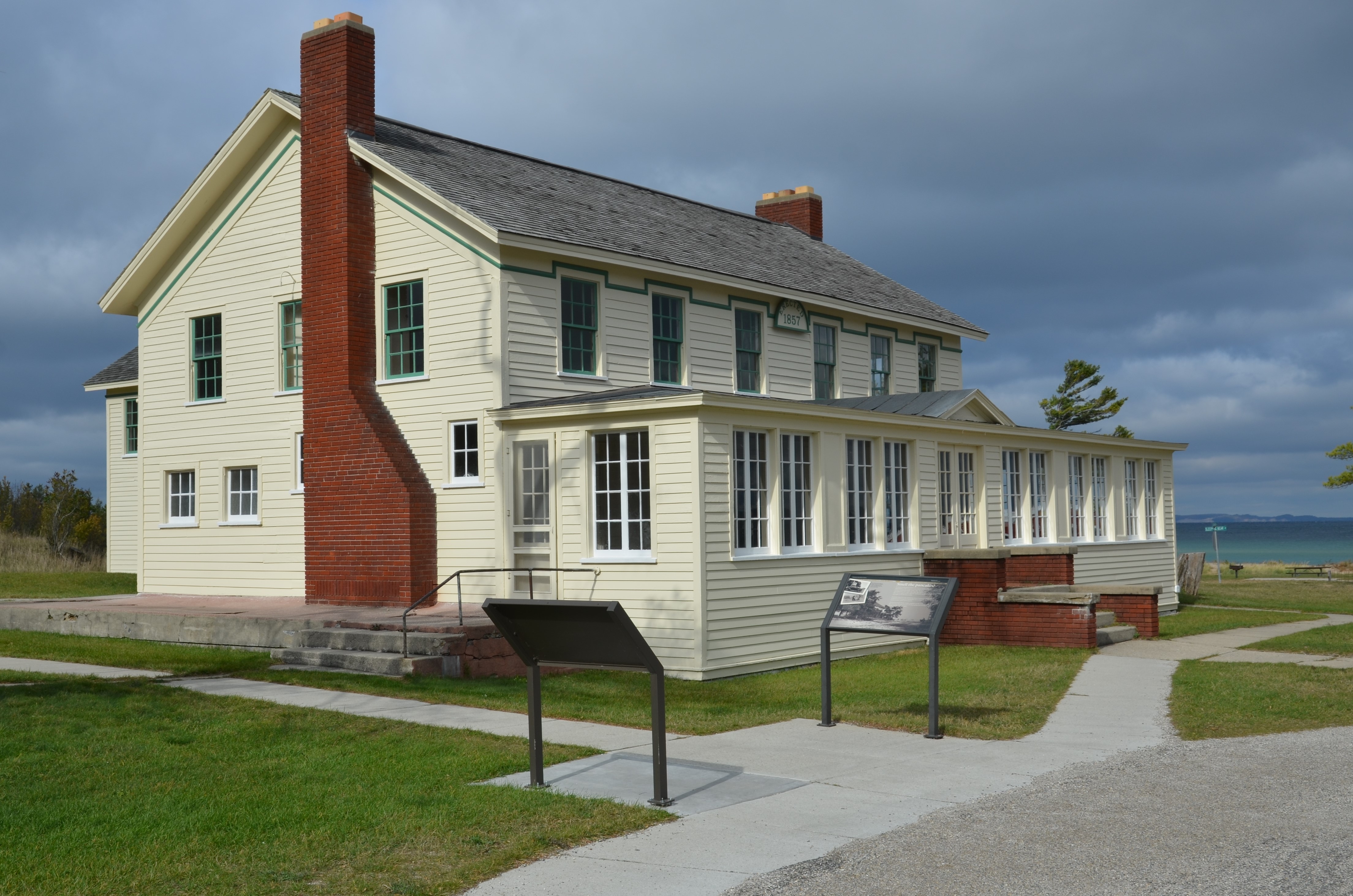 The National Park Service (NPS) issued a letter of intent to develop a lease for the historic Sleeping Bear Inn and Garage in Glen Haven, Michigan, to Balancing Environment and Rehabilitation (BEAR) on November 5, 2020. BEAR is a nonprofit dedicated to keeping the history and heritage of Glen Haven, Michigan, sustainable. 
Originally built between 1865-1867, the Inn served as a frontier hotel for business travelers and local workers. It continued in operation throughout the next century, evolving into a tourist hotel. It has been closed since the mid-1970s. This lease will allow for the restoration and adaptive re-use of both buildings. BEAR will work closely with the State Historic Preservation Office (SHPO) and the National Lakeshore to operate the Inn as a premier bed and breakfast lodge.
Maggie Kato, the Executive Director of BEAR, has wide-ranging experience relevant to this operation that she gained during the past 15 years serving as the Executive Director of Genesee County Habitat for Humanity before her retirement in 2020. During her tenure, close to 500 home builds and owner-occupied repair projects were completed. She built the organization from an annual operating budget of $500,000 in 2005 to $6,500,000 upon retirement. Her husband, Jeff Kato, has extensive restaurant management experience and will be working alongside her on the Sleeping Bear Inn operation. 
Superintendent Scott Tucker is thrilled to have found such a strong partner for the Inn and Garage's future. "We have been looking for someone willing to invest in the Inn, and we feel we have an excellent match with BEAR," Tucker said. "The lease will preserve the two buildings and allow greater visitor experience in the historic Glen Haven Village."
To determine fair market value rent, an appraisal of the buildings will be completed this year before finalizing the lease. BEAR will make substantial investments to rehabilitate the buildings, involving extensive interior work, utility upgrades, and adding a fire suppression system to bring the building up to code.
Related Reading