Editors Note It's been reported that those who contracted Covid-19 have a 98% survival rate. However, what is lost in that conversation is the extremely high rate of lingering symptoms weeks if not months after recovery. A study conducted by the Centers for Disease Control from March thru September of 2020 found 35% had not fully recovered even after 2–3 weeks after positive outpatient test results. Among persons aged 18–34 years with no chronic medical conditions, one in five had not returned to their usual state of health. The following is a story of the experience of a 27-year-old Covid Long-Hauler man who had been in otherwise perfect health until taken with a mild case of Covid-19.
---
I was tested positive for Covid-19 at the end of October 2020. I am now at a point where doctors are actually trying to figure out the solution to my chronic chest pain and shortness of breath. In the beginning, I sat at my apartment for 14 days, slowly getting worse pains in my chest. I wasn't well enough to go back to work, and I wanted to see a doctor.
Because I did not return right back to work, Amazon fired me. So now unemployed I needed to figure out my physical health. Meanwhile, my mental health was falling. I was afraid, I was irritated by the pain, I thought Covid-19 was going to kill me. I stopped caring about my diet and physical fitness as I was constantly in pain and had zero motivation.
I made an appointment with my Doctor. She did an x-ray of my lungs. They saw no pneumonia in my lungs. They told me I'll start feeling better within a week if not to make a pulmonary appointment. A week passed and my chest pain didn't leave. I made an appointment for a pulmonary that was weeks away. They tested my breathing and listened to my lungs. Again they saw nothing alerting them. So I was told again, within a month that I should start feeling better. Instead of getting better, it got worse.
My chest hurt so much, I couldn't sleep due to shortness of breath. I went into the emergency room close by. They checked my heart, lungs, urine, and blood. All came back negative of anything concerning. They gave me a shot for pain and after 30 minutes or more they told me I was probably just experiencing inflammation and that it should get better in time.
The Covid Long-Hauler Feelings of Dread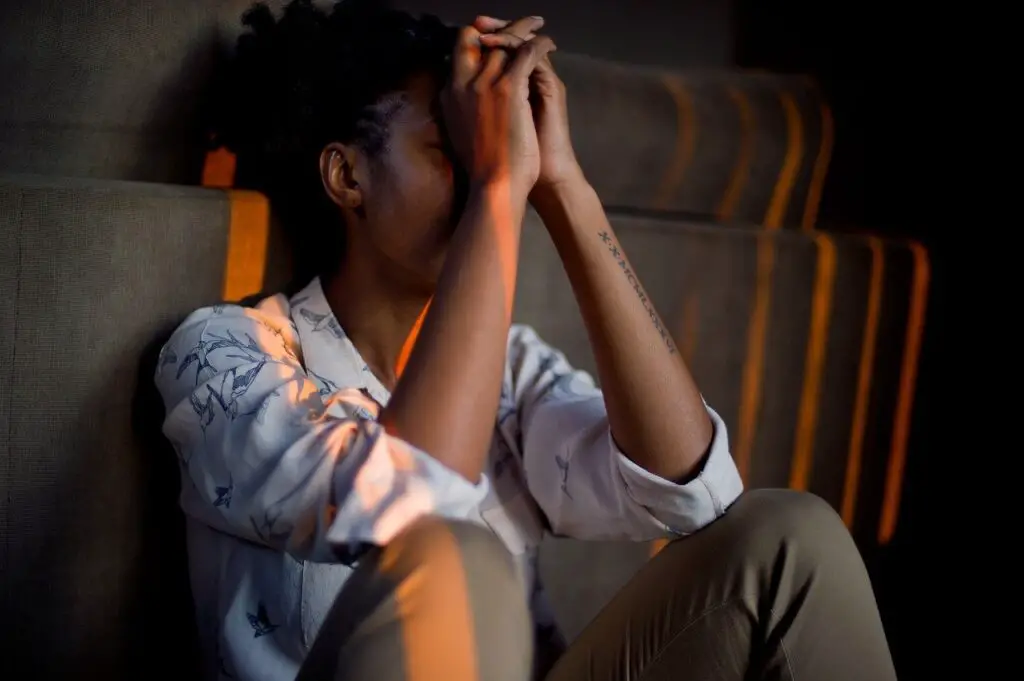 I kept around the same amount of pain until I dog-sat for a family friend. I had terrible pains that were also due to acid reflux. I had thoughts of dread that I had to ignore. A voice in my head was telling me that I was laying on my death bed. I was so afraid. I ended up seeing the pulmonary again to which they scheduled me a CT scan of my lungs and also gave me another inhaler.
It's hard to gauge when I had appointments and when everything happened. I remember after playing games with my friends online and the pain in my chest was so intense that putting pressure on my chest gave me pain. I sat up and my heart pulsed hard. I thought that it could be my heart that's the issue.
I was so concerned that I went to the emergency room again. They checked my heart and told me what I was experiencing was musculoskeletal inflammation. Basically, my muscles were so inflamed that they would push against my cartilage and bones in my chest. After thinking that they were right and being given Naproxen, I started getting stomach pains too. I saw my primary care doctor which after doing the usual check-up, she referred me to a post-Covid-19 specialist. That doctor told me that I could get or have an ulcer that could be causing the chest pains.
The specialist told me to stop taking Naproxen because it could be hurting my stomach. He also told me to make an appointment with a gastroenterologist. After getting my upper GI scope check, I was told my stomach and esophagus were inflamed. The physician told me to avoid certain things in my diet, such as coffee or tomato-based sauces, for four weeks.
Things felt better until my shortness of breath came back. I saw a doctor who did a normal check-up, to which she found nothing. She told me to talk to my pulmonologist. I finally, while seeing another pulmonology doctor, I was told of a possible solution. I told him about still having chest pain for six months. After some questions, he left to talk to a doctor, to which they both came in. They pulled up my old CT scan that was done. They told me something no one told me about for six months. They told me that the white streaks in my lungs could potentially be an infection or fungus growing in my lungs. I had to get another CT scan of my lungs. Depending on if they find anything, I'll have to get my lungs examined. They'll collect a sample of the gunk in my lungs. Analyze it, and if it's an infection, I'll get antibiotics. If it's just inflammation, then I'll be prescribed a steroid.
The End of My Time As Covid Long-Hauler May Be In Sight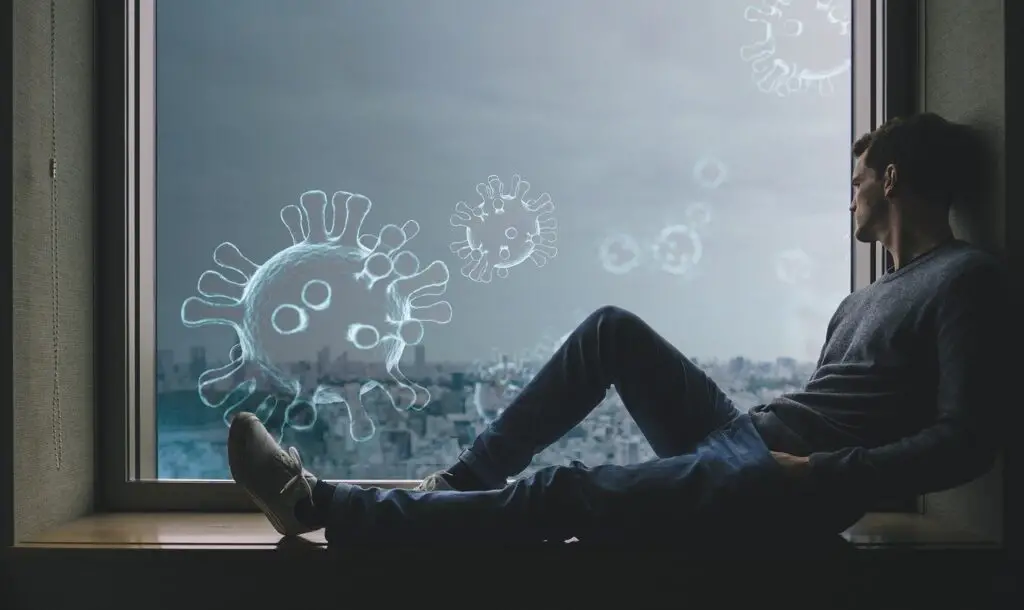 I thanked them for finally telling me a solution instead of saying, "It'll be better with time." after seeing doctors time and time again. I was able to feel a bit better about my situation. There's seemingly an end in sight. I hope I get a proper diagnosis and the right medicine soon and start feeling better ASAP. Because I wouldn't wish this on anyone. The chronic pain and discomfort were unbearable and crippling at times.
To finally hear these two possible solutions gave me great relief and restored my faith in doctors. Some come out of nowhere that can actually help you instead of listing you off. Especially after having Covid-19 and still feeling symptoms.
To any Covid long-hauler people out there. DON'T STOP! If you are in pain, get answers. Doctors don't know as much as they should about Covid-19. So much is unknown about this disease. But with perseverance, you too can hopefully get answers to your problems; if you need to tell someone this, then does it. People need to have hope more than anything these days.
Thank you for reading this story. It's been one of the biggest struggles in my life. But I am not alone in this fight. If this article can even help one person who is having a tough time, then I'd be thrilled. I'm sorry you are not feeling like your normal self, and you may have thoughts like, "Will I ever feel better again?" Don't ever quit. Never stop fighting. Don't lose hope, and always look forward!
Ed Note: If you experiencing long term symptoms after recovering from Covid-19 there are support groups available. One is group is Michiganders Surviving Covid-19 Together
Related Reading for Covid Lang-Haulers