In 2022, the Dubai property market experienced increased demand from foreign buyers, leading to an 80% increase in investment. Wealthy investors are attracted to the most prestigious and fashionable locations, where they can expect property prices to rise by 30-40% or receive stable rental income within a few years.

Rising Popularity of Luxury Real Estate in Dubai
Most of the investments are directed into the luxury real estate segment. This process has already led to a significant increase in prices. According to analysts, from 2021 to 2022, new buildings in the most expensive areas of Dubai have risen in price by almost 89%. This growth rate was higher than Miami (+31 percent) and Tokyo (+17 percent), which rank second and third. Prices are beginning to stabilize, but, for example, analysts from the Metropolitan Group believe that in 2023, demand for real estate in Dubai will remain high, and prices in this segment will increase by another 10-20%.
Districts of the Richest People in Dubai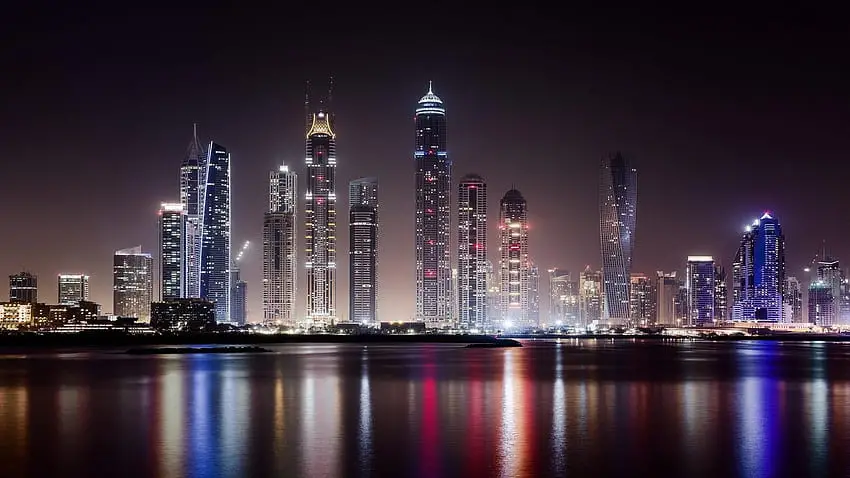 In the fall of 2022, Webster Pacific unusually ranked Dubai's neighborhoods, calculating how many millionaires live in one location or another. The Jumeirah, Al Barsha, and Arabian Ranches districts were the leaders in terms of the number of wealthy residents. About 40% of Dubai's millionaires reside in these three locations. 
READ: Real Estate Market in New York: The Situation Is Stabilizing
Palm Jumeirah

Palm Jumeirah view
Palm Jumeirah, one of Dubai's most popular and expensive areas, is an artificial island and has seen a noticeable increase in rental prices in the past year. Prices for apartments increased by 22%, and villas – by 32%.
In this area, you can buy both private villas and apartments. Prices start at $3,500 per square meter, but the closer to the water, the higher the cost.
Al Barsha
Compared to many other areas of the city, Al Barsha is less densely populated. There are mainly villas and cottages here, although you can also find multi-story buildings.
The area's landmark is the Mall of the Emirates, a shopping center with an indoor ski resort. Al Barsha is also home to the Dubai Miracle Garden, a botanical garden with unique plant compositions, many of which are included in the Guinness Book of Records.
Dubai Marina
Dubai Marina is surrounded by an artificial bay and attracts tourists thanks to its extensive promenade and the Dubai Marina Mall. Once all 200 skyscrapers are completed, Dubai Marina will become the largest man-made harbor in the world.
Prices in this area, like Palm Jumeirah, vary depending on proximity to the water. On the first line, the price per square meter can exceed $20,000. The floor also affects the price, and some skyscrapers exceed 300 meters in height, which also affects the cost. The average price per square meter of a one-room apartment is about $3,300.
Arabian Ranches
In this area, you can find many two or three-bedroom villas. The average property price here is $2,300 per square meter.
Arabian ranches attract people who are interested in buying villas rather than small apartments. This exclusive area of Dubai offers comfortable country living and opportunities for expensive hobbies.