It might happen that familiar cityscapes start to pall with time. Running routes that permeate familiar streets and parks become more and more familiar, losing the bright colors. However, city jogs aren't the only option running enthusiasts have at their disposal. If you are into a bit of a challenge and are ready to swap towering skyscrapers for verdant forests and rocky hills, consider trail running. It's a thrilling outdoor sport that offers variety in terrain and changing difficulties along the run. However, different terrain calls for different footwear. In this guide, our running store covers the basics of choosing trail running shoes. 
The Importance of Choosing the Appropriate Trail Running Shoes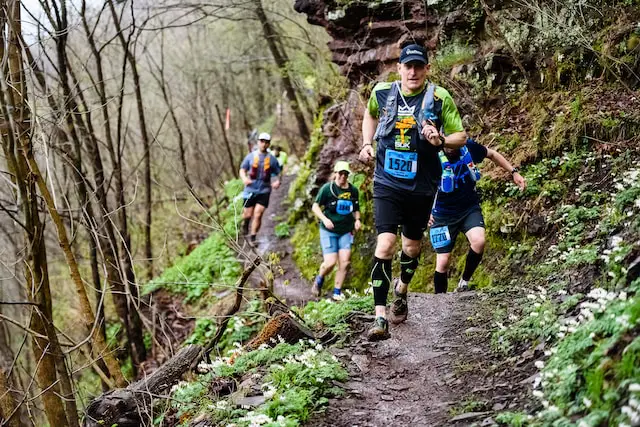 One of the primary reasons for choosing the appropriate trail running shoes is injury prevention. Trail running involves navigating different terrain types such as rocky paths, muddy roads, or steep ascents, all of which pose an injury risk. Proper footwear can curb those risks. The same features that make trail running safer can boost your performance. And it's always fun to add another pair to your collection. Plenty of brands produce quality trail running footwear, Hoka shoes being one such example. But enough with the pleasantries, let's cut to the chase.
Essential Factors to Consider When Choosing Trail Running Shoes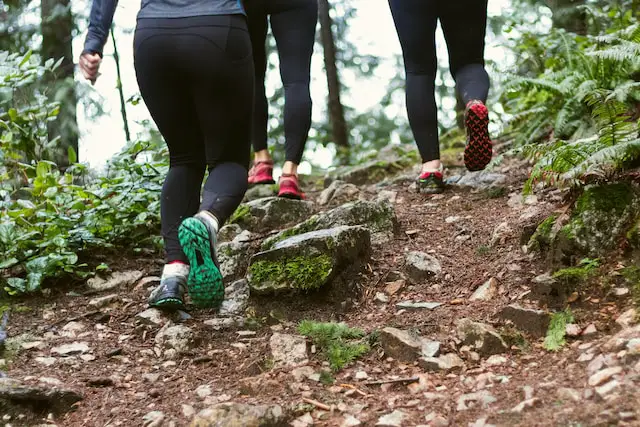 1. Foot Shape and Size
The basics are the same as with other types of running footwear. Your foot shape and size will determine which type of trail running shoes is most suitable for you. Some trail running shoes are designed to accommodate narrow feet, while others are a better fit for wider feet. It's important to get your foot measured to ensure you find the perfect fit.
2. Cushioning
The amount of cushioning you need in your trail running shoes depends on your personal preference and the intended terrain. Trail running shoes range from minimal cushioning to maximum cushioning. Lightly cushioned shoes literally bring you closer to the trail, allowing you to feel the earth below your feet. Heavily cushioned shoes, on the other hand, are said to reduce fatigue during long runs and str easier on your joints. Moderately cushioned shoes are the middle ground with enough padding to not let roots and rocks disturb you on your run.
3. Traction
Traction is crucial when dealing with tricky trail surfaces and there will be a lot of them on your adventures. A good trail running shoe should have an outsole that provides adequate grip, especially on slippery and rocky terrain. Lugged soles are especially good at keeping you on your feet.
4. Support
Trail-running terrains are less forgiving than paved roads. That's why you'd want your running shoes to support your feet, particularly your arch and ankles. Shoes that offer excellent support further reduce your risk of injury and make for great running companions overall.
5. Water Resistance
Weather is known for its changeable character, and it's not uncommon for trail runners to be taken aback by one of her whims. A waterproof membrane and water-repellent treatment are must-have features for trail running shoes. Not only do they keep your feet dry and protected from the elements, but also increase the longevity of your shoes.
What Are Trail Running Shoes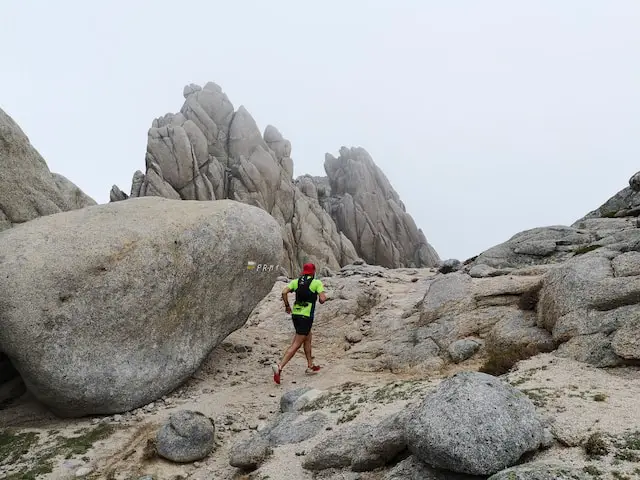 Though some features may vary from one trail running shoe model to another, there are groups that share common features, even if the degree of their manifestation varies. As such, there are three major groups of trail running shoes. 
1. Light Trail Running Shoes
Light trail running shoes are ideal for runners who frequent well-groomed trails. These lightweight shoes are close to regular road-running shoes in design. Levels of cushioning in such shoes vary from minimal to moderate. The outsole typically has a more moderate tread pattern that provides sufficient traction for running comfortably through packed dirt or gravel trails.
2. Rugged Trail Running Shoes
Rugged trail running shoes are a better fit for technical trails, where sharp rocks, roots, and uneven terrain are prevalent. These shoes have a reinforced outsole with an aggressive tread pattern designed and multidirectional lugs to grip on more demanding terrain. Such shoes often have reinforced toes and resilient midsole cushioning.
3. Off-Trail Running Shoes
Off-trail running shoes are designed for runners going off the beaten path and tackling rocky or steep terrain. They have a more supportive upper and outsole and thicker cushioning for more comfort on harsh terrain. This group enjoys the biggest number of waterproof shoes.
Conclusion
The right pair of trail running shoes is a must for an enjoyable running experience. There are many things to account for, including the desired level of cushioning, traction needs, support requirements, and the terrain you'll be running on. Find a fitting pair of trail running shoes and you'll never ask for a better running buddy.