In general, the answer as to why can't post on Instagram revolves around you breaking some kind of rule or Instagram community standards. The system won't allow you to upload if you break the rules, the material is duplicated or stolen, you're spamming, or the format of your image or video isn't supported by the platform. In addition, in certain circumstances, your account will be able to publish because of a poor internet connection.
Here's Why Can't I Post on Instagram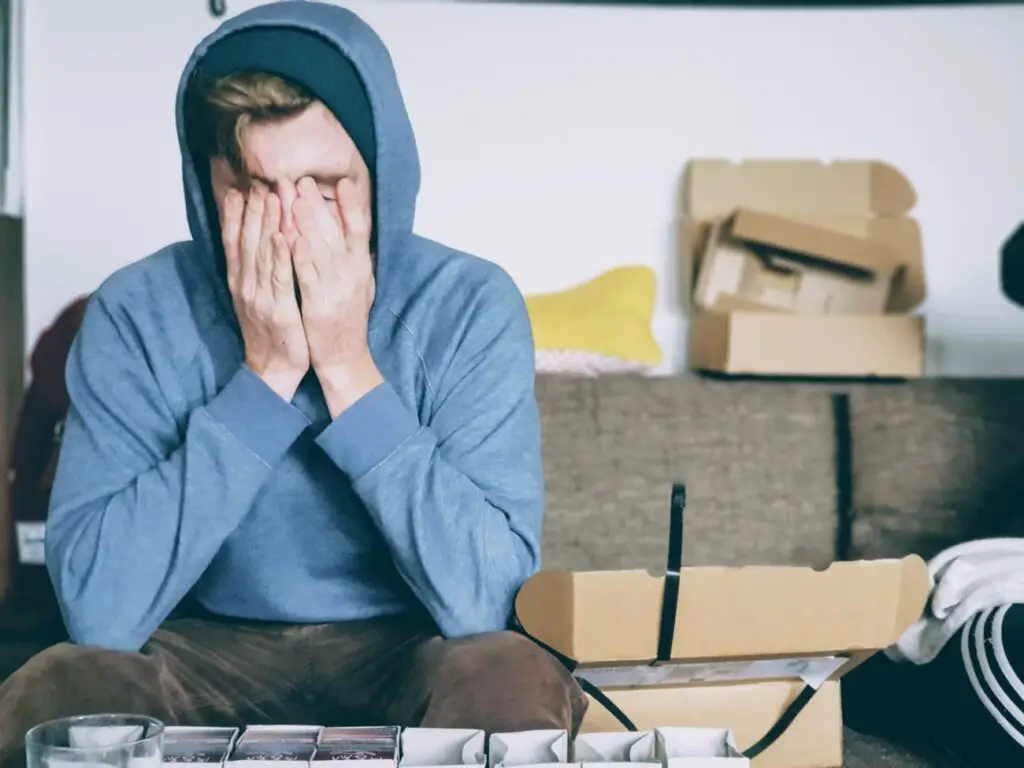 Instagram utilizes artificial intelligence to manage the material you share on its site. So when your postings are blocked, it's usually because the algorithms have found anything suspicious in your posts, videos, photographs, or subtitles. Here are why Instagram users will not be able to publish anything to their feeds or Stories.
Images, Reels, Instagram TV videos, and carousels make up your feed. If you cannot contribute new content to this section, you have the following possible reasons your posts are not appearing on Instagram.
#1 You're 'Action Blocked'
When a user's conduct appears questionable, Instagram forbids specified behaviors. If this is the case, Instagram will prevent you from posting for a while.
What makes Instagram suspicious? Unusual Instagram behavior includes liking too many posts, following/unfollowing too many people at once, leaving excessive comments, and banning too many individuals. Any of these behaviors might lead to an instant suspension.
#2 Your Post Does Not Comply With Community Rules
Instagram will not let you share unauthorized photographs, music videos, or other intellectual property. In addition, the social media behemoth has stringent limits for what may be shared on its site. For example, you may not transmit explicit content, drug misuse, self-harm, divisive or divisive political matters, threats, or hateful remarks, such as racial slurs or racial insults, or spamming communications.
Even if your post does not violate any criteria, it will still be deleted. Instagram uses artificial intelligence to detect community rule violations. The system may occasionally discover erroneous posts.
#3 Your Caption Is Either Questionable Or Offensive. It's Also Annoying (aka Spam)
Many people are unaware that Instagram's AI examines captions and photographs. However, be careful that the language you use in captions and hashtags can prevent you from sharing. Captions follow the same rules as community members. Anything that breaks the guidelines is deleted when identified.
#4 Your Document Does Not Comply With The Company's Standards Or Formats
Regardless of the original format, the Instagram program transforms your photo to.jpg. Almost all major picture formats are supported. However, you can only add video files to your feed using the app. If your material isn't suitable for the criteria, you won't be able to share it.
#5 The Format Of the File Should be Either MOV or MP4
Your video's aspect ratio should be between 1.91:1 and 9:16.
A frame's minimum frame rate should be 30 frames per second.
The maximum frame rate is 60.
A 10-minute (or shorter) video can be up to 650 MBs in size.
The maximum filesize for videos lasting up to 60 minutes is 3.6 gigabytes.
Cover photographs must be 420px x 654px in size (or 1:1.55 proportion).
Keep in mind that your photographs must also follow quality criteria. To keep the resolution at 1080 pixels, Instagram suggests utilizing high-end smartphones and cameras.
#6 Your Internet Connection Is Poor
A sluggish internet connection is the most prevalent cause of being unable to write on Instagram. This is a typical concern among users since they have no trouble accessing the posts of others. They also believe that their connection is strong enough for them to publish. However, there is a catch.

There are two aspects to your internet connection: upload and download. A user's download speed may be dependable in some cases. However, upload speeds might fluctuate. You won't be able to publish anything on Instagram if you have a connection.

Using internet tools like Speedtest.com is the most effective technique to determine the speed. It will show you how quickly you upload.
#7 It's An Instagram Issue Or Malfunction
One reason you can't post on Instagram may be due to sporadic service difficulties. Instagram does not enable uploading at times. You won't be able to do anything about the problem in this situation, but you may wait for a solution. (Insignificant difficulty, the app's social media channels will announce the problem.)
What About Not Being Able to Publish Instagram Stories?
The circumstances above also apply to your Stories. The only dangers you face are publishing too much stuff or using an Instagram function that isn't supported. This is everything you need to know.
#8 If You're Publishing More Than 100 Stories Every Day
In 2019, Mashable journalist Raymond Wong put the Instagram Story limit to the test. According to the findings, you can't upload more than 100 items (pictures or video clips) in a single day. If you break this restriction, the most recent Stories will be deleted to preserve the limit.
#9 You're Attempting To Use An Unsupported Feature
Instagram is experimenting with new features in specific locations. Users who use VPNs may be able to read an update on their Story at any time and opt to utilize it. However, if they turn off their VPN before uploading, the clip will not be posted. While it's not frequent, this may be why Instagram won't let you share your photo or video in your Stories.
What to Do When Instagram Doesn't Let You Post – Six Solutions To Try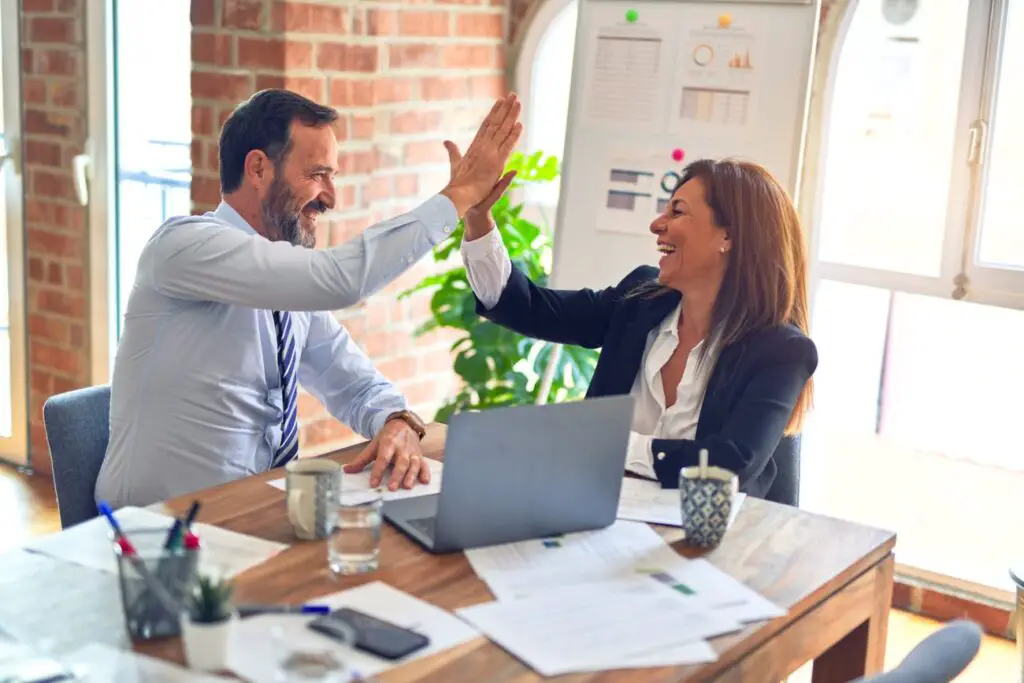 Is there a solution if Instagram blocks you from sharing pictures or videos? It's dependent on the problem. If the issue is on your side, you can say yes. However, if it's on your application's side, the only thing you have to do is be patient and wait for a fix or update.
I hope that one of the methods listed below will solve your problem. However, it is unlikely to be the best solution.
#1 After A While, Stop Re-Posting
The AI system will get more sophisticated if you continue to upload the same content that Instagram has erased. The best option is to wait up to 24 hours before attempting again. Many upload attempts might be suspicious, suggesting the presence of a bot. You don't want your Instagram account to be flagged as spam or a bot.
#2 Avoid Spammy Actions And Be Mindful Of Your Surroundings
What actions you may perform on Instagram within 24 hours are limited. In addition, there are different restrictions for the number of likes and comments, follow-up, unfollow, follow, and block activities you can take in a day, depending on who you chat with. You don't want to go above 200 likes, follows, or blocks in a single day.
If you don't comply, Instagram may flag your account as spammy and take manual action against it, including preventing you from uploading new content for some time.
#3 Don't ScreenShot Copy Posts That Are Instagram Content
Like other social media platforms, Instagram does not allow you to disseminate other users' intellectual property without their consent. "Remember only to upload original content," the Instagram Help Center advises, "and avoid sharing anything you've obtained from the Internet that you don't have the permission to disseminate."
You may stumble across a fantastic movie or image on the internet and want to share it with your friends. However, if the AI detects that it is a copyright infringement, it will most likely be removed. To avoid issues, it is advised that you utilize orInstagraminal material for your account.
Native content is photographs and videos that are generated or created on the device to which your Instagram account is attached. (For instance, your phone and iPad).
#4 Make Sure To Read And Respect The Community's Rules
It is recommended that you understand the guidelines before posting if you want Instagram to enable you to publish. In the case of infractions, Instagram has no compassion. They even took down Madonna's Instagram post, claiming it was inappropriate. So to avoid problems, make sure you follow the content guidelines.
#5 Clear The Cache After Installing The Instagram App
Using older versions of the Instagram app exposes you to additional problems and errors. If you think you won't be able to post on Instagram, keep an eye out for developments. If you're still having trouble, go to your phone's settings, select the Instagram app, and clear its cache (on iOS, it's Offload App; on Android, it's Offload App).
#6 Consider Employing A VPN To Post Your Work
This is a complicated solution. Because Instagram is prone to frequent IP changes, using a VPN for Instagram is not recommended. It's OK to use a VPN to share photographs or videos if you're in the right place. However, a US-based server is preferable. It's because Americans are used to getting first access to new features.
Common Questions If You Have Been Banned From Instagram
When Instagram refuses to let you publish, it's a little nerve-wracking. In addition, some people, particularly newcomers, may be confused by the entire procedure. These are the most prevalent issues expressed by Instagram users.
Instagram Won't Allow Me To Post. Have I Really Been Banned?
Instagram can suspend your account and possibly prevent you from posting for some time. However, as most bans are just temporary, they shouldn't be a cause for alarm. The ban is neither permanent nor suspended as long as you can access your account.
Why Is It That I Can't Post Photos Of My Child On Instagram?
Regardless of their age, you are not permitted to post naked images of your child. The app's Help Centre claims that "We understand and appreciate that parents use Instagram to shoot and share photos of their children. However, the other photos depicting nakedness may be removed because they violate our Community Guidelines."
Why Can't I Publish Naked Photographs On Instagram As I Can On Twitter?
Instagram currently has no reliable technique for determining if its users are of legal age. This implies that the app will not allow sexually explicit content to keep the app safe for all users. Instagram also attempted to create a social media-based app for children. The uproar, however, put an end to the plan. You won't be able to post adult-oriented content through the app unless you have a means in place to validate your visitors' age.
Is It Possible I Can't Post Because I've Been Shadowbanned?
No. Instagram's CEO shadowban, according to Adam Mosseri, does not exist. Instead, Instagram makes sure that anything contentious does not appear in the Explore or Search sections.
Final Thoughts on Why I Can't Post on Instagram
The pandemic has forced social distancing. It's critical to say connected with your readers and followers in order to grow your following and business. Learn how to avoid being banned on Instagram and other social media to keep your online persona spotless.