As a teacher, your role is vital in shaping the minds of future generations. To stay ahead in the rapidly evolving education landscape, it's essential to invest in professional growth. In this article, we'll explore 4 key strategies to advance career as a teacher, ensuring that you remain at the top of your game.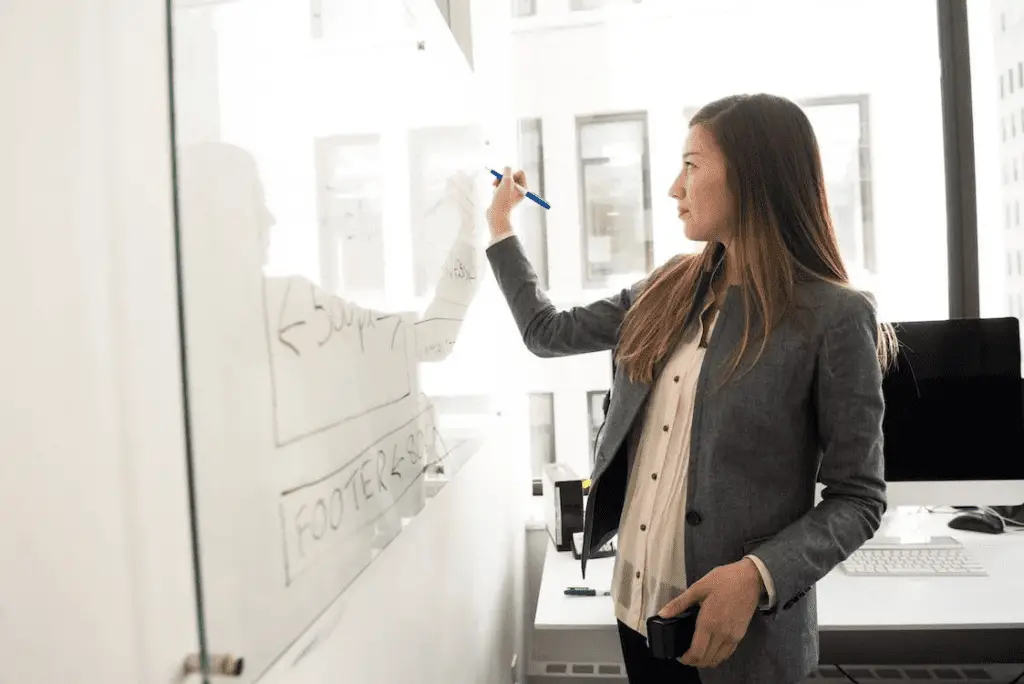 Invest in Your Career As A Teacher
Education is a basic right of every person, and it plays a crucial role in the development of society. The roles of teachers lie at the center of this process as they are the backbone of the educational system. However, as a teacher, it's usually difficult to think about opportunities for teaching career development when it comes to day-to-day classroom operations. Fortunately, there are growing opportunities for teachers to advance their careers in the educational sector. Here are four easy ways to advance your career as a teacher. 
1. Keep learning
Continuous learning is essential to keep up-to-date with the latest teaching methodologies and technology. Completing an advanced degree or certification in your field can help you acquire new skills and knowledge, making you better equipped to handle teaching challenges. An advanced degree can also give you more opportunities for career growth, higher salaries, and job security. 
A doctorate is also a great option for educators who want to advance their teaching careers. For instance, if you seek to become a principal, administrator, or higher educational professional, consider this online K-12 leadership doctorate program to improve your leadership skills. 
2. Find and create a supportive network
Networking is one of the best ways to find a job in the competitive world of teaching and can help you nail down the teaching position of your dream. The easiest way to connect with like-minded individuals is to join online forums and communities. Quora, LinkedIn, and Reddit are the most widely accepted forums for connecting people with similar interests. 
Attending professional development workshops and seminars can also help you advance your teaching career. These events offer opportunities to learn about the latest research, educational technologies, and teaching techniques. You can network with other teachers and gain new perspectives on teaching, which you can apply in the classroom to enhance student outcomes. 
3. Carry out research and publish articles
Conducting research and publishing educational articles and journals can help you advance your teaching career. Articles and education journals are the most reliable sources of information, so publishing these papers adds value to the subject and makes your profile stand out from the crowd.
You can also write review papers if you are not conducting primary research. Review papers are typically written on niche topics to compile a research article's latest advancements and summaries. You can put your view on the topic as an expert in the review article's conclusion. 
4. Stay current in your field
Cutting-edge education research is always growing and changing. Becoming a leader in education is an ongoing process of mastery of the art. The world is continuously publishing new studies and making discoveries. Therefore, it's crucial to keep up with new research and trends in your field throughout your teaching career. 
Be vigilant in education news, read academic journals, or join groups like the National Science Teachers Association. Such organizations usually offer ample education resources and hold networking events that can be very beneficial in advancing your teaching career. 
Final Thought On Your Career As A Teacher
Advancing your teaching career requires adding more responsibility to an already busy schedule. Unlike other professions, such as nursing, it might require more time and effort outside the school day, especially if you decide to pursue an advanced degree or certification. However, continually improving your teaching techniques and taking on some extra responsibilities will create opportunities for advancement in your teaching career.