In our busy world, finding time for personal growth can be challenging. However, an innovative mobile application called the Headway App addresses this problem by delivering insightful summaries of popular books right into users' hands. As the most downloaded book summary app globally, Headway offers users an easier and savvier way of self-development.
The app distills the core insights and ideas from the best nonfiction titles, covering a range of topics such as productivity, self-growth, leadership, health, and more. Headway ensures these knowledge nuggets are not just accessible but enjoyable, fostering the habit of learning during commutes, short breaks, or while waiting in line. For those interested in habit formation, here is a list of books that will help you build good habits.
What We Will Cover
Key Features of Headway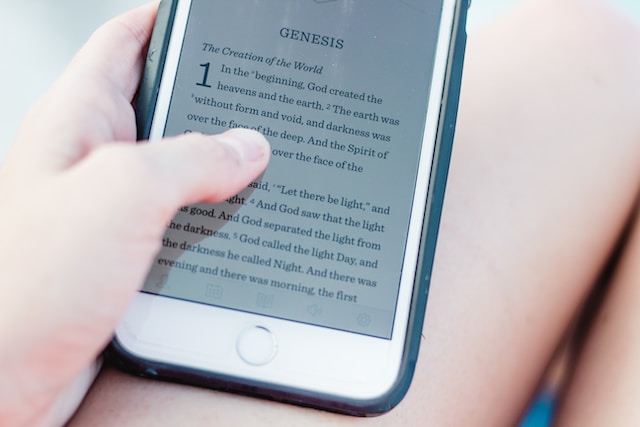 Efficient Learning
Each book is condensed into a 15-minute summary, available in both text and audio format, making it ideal for users with busy schedules. These summaries are performed by professional voice actors, ensuring an engaging and high-quality experience.
Interactive Experience
Headway takes interaction to the next level by allowing users to highlight and save key insights from summaries, transforming them into interactive flashcards for efficient learning. Users can also track their progress, earn streaks, and receive curated collections based on their preferences.
Motivation and Gamification
The app promotes continued learning through daily insights, challenges, and trophies, encouraging users to keep working towards their goals.
The Impact of Headway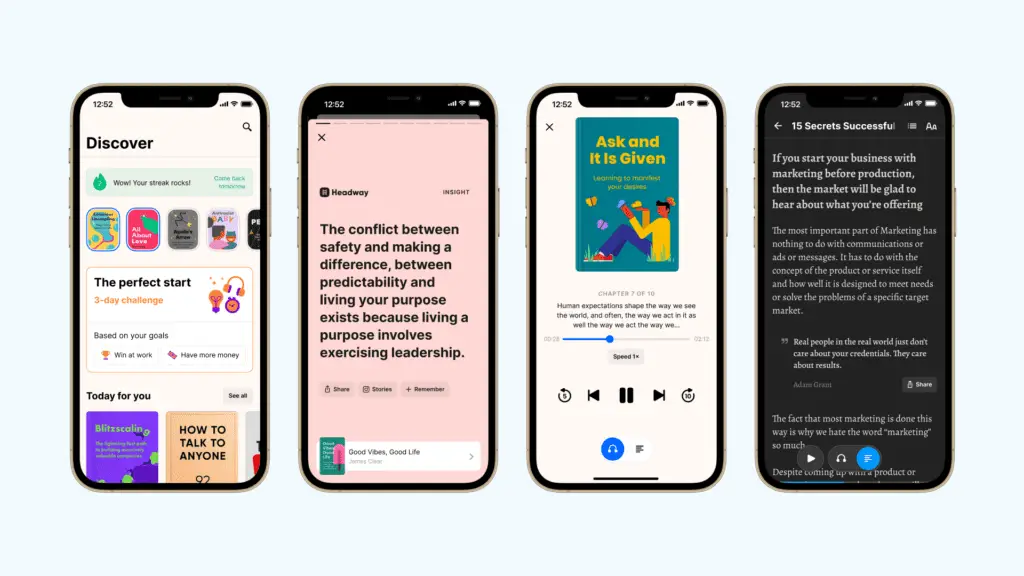 The Headway app has been the most downloaded book summary app and featured as the App of the Day by both Apple and Google in multiple countries. It's user-friendly interface and vibrant illustrations have earned it the Editors' Choice badge from Apple and recognition from the Novum Design Award.
Who is Headway for?
The Headway application is specifically tailored for individuals who place great emphasis on self-improvement and personal growth but are often met with the challenge of finding the time to engage in dedicated self-improvement sessions. The app serves as a conduit between their yearning for development and their daily routines, by offering valuable insights that are presented in easy-to-digest formats. Through Headway, users can effectively bridge the gap between their aspirations for self-improvement and their busy lifestyles, thereby unlocking their full potential.
Pricing and Availability
The app offers a free feature of one text and audio summary per day and daily insights. For unlimited access, Headway offers a subscription plan priced at $89.99 per year, with monthly and quarterly plans also available. The app supports English and Spanish and is available on iOS and Android platforms.
Corporate Subscription
Headway provides a comprehensive range of solutions that cater not only to individual users but also to businesses. Their services include tailor-made corporate book summaries that are designed to meet the specific needs of the company. Additionally, they offer customized self-growth plans that cater to the unique goals and aspirations of the employees. Headway's analytical dashboards are an invaluable tool that allows businesses to monitor progress and make data-driven decisions. All of these services are designed to help businesses achieve their goals and stay ahead of the competition.
The Strengths of Headway
Headway stands out for its unique blend of gamification, personalization, design, and high-quality content. The app condenses books and creates an engaging learning journey through challenges, trophies, and a mascot. Its personalization feature provides relevant challenges and collections based on user goals. The design is user-friendly, with daily insights provided in a stories-like format and the spaced repetition feature helping users effectively memorize facts.
User Testimonials
Headway's impact is perhaps best summarized by the testimonials of its users, who describe it as a "must-have app" for self-improvement and personal growth. Many users appreciate the convenience of the app, the variety of topics covered, and the efficacy of its unique features, such as the spaced repetition tool.
Final Thoughts About the Headway App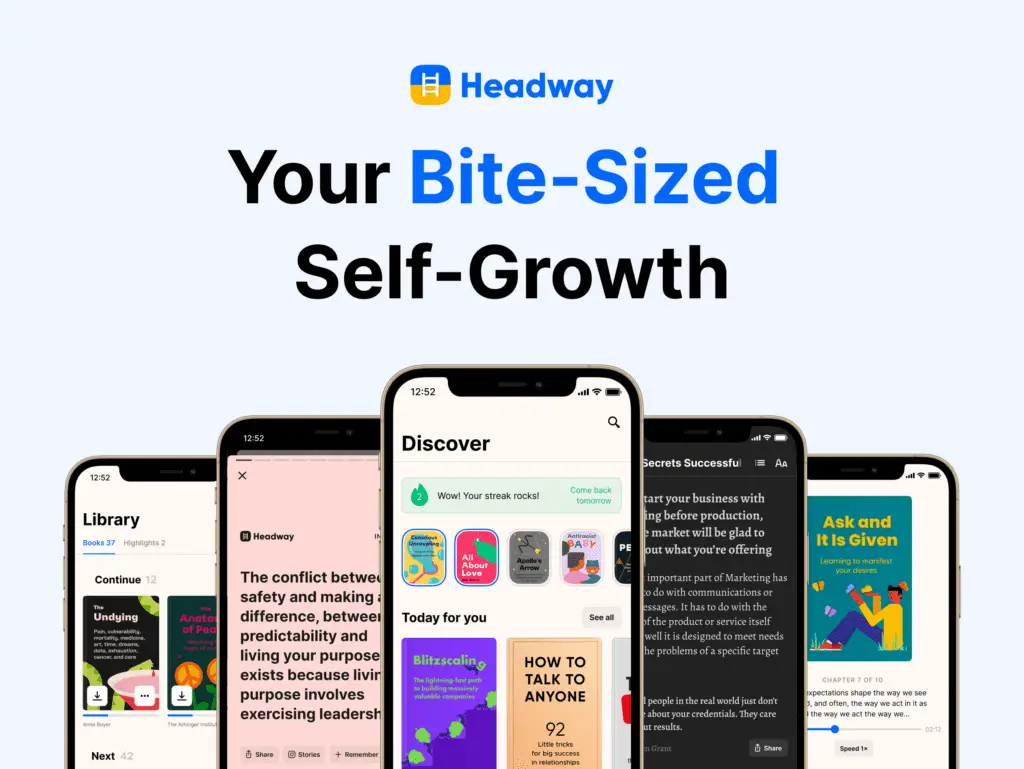 In summary, Headway is an invaluable tool for those in education striving to enhance their knowledge and personal growth. It allows users to access, understand, and remember key insights from bestselling books, making learning a fun and easily integrated part of every day to reduce redundancy.