Sometimes it can be hard to believe how much a few simple tips can improve your essay writing. Both beginners and professionals often unknowingly make typical mistakes that significantly degrade the quality and speed of writing.
Our guide offers seven simple and handy tips, each of which can help you enjoy your writing. With some practice and diligence, you will soon learn how to write essays no worse than if you decide to hire essay writers from https://essayshark.com.
Tips We Will Cover To Improve Your Essay Writing
#1 Choose the Right Structure for Your Essay
Each type of essay has its unique characteristics and requirements. By understanding the needs of every kind of essay, you can choose the best structure for your essay. 
The most common essay structures are:
The five-paragraph essay: The five-paragraph piece is a straightforward structure commonly used in high school and lower-level college courses. As the name suggests, this type of essay consists of five paragraphs.
The compare-and-contrast essay: In a compare-and-contrast paper, you must first identify two similar subjects and two subjects that are different between two things, events, or ideas.
The cause-and-effect essay: In a cause-and-effect piece, you must first identify a problem faced by an individual or group.
The narrative essay: A narrative essay tells a story about something that happened to someone in particular (this person could be yourself). The story must have a beginning, middle, and end.
#2 Create a Detailed Outline
An outline is like your skeleton – it keeps your essay from falling apart. It also helps you track where you are writing and what's left to do. An outline will help you get started writing and help you keep going until your essay is finished. You can use an outline to ensure everything in your essay is logically connected. 
#3 Use Strong, Specific Evidence
You should always be sure to include specific evidence that supports your points in the body of your essay. When using evidence, it is vital to make sure that it is concrete and not abstract. Abstract evidence is general information or facts that lack specificity.
For each of your claims in your essay, you should provide one or more pieces of evidence supporting it. Evidence can take many forms, including statistics, personal experience, expert opinions, works of art, and maps/charts/graphs/tables. Try to use multiple types of evidence for each claim so that you can better support your position with different kinds of data. 
An essay only has room for so much detail, so if you want to use more than one piece of evidence for a particular claim, consider creating a paragraph by indenting it from the rest of your text. This will allow you to present more detailed information about how your claim is supported without overwhelming your readers with too much detail all at once.
#4 Don't Be Afraid to Show Your Personality
There is no "right" way to write an essay, so feel free to let your personality shine through. If you are more comfortable writing in a formal style, then by all means, do so. However, if you are more comfortable writing in a more personal or informal style, feel free to do so. Either way, ensure your essay is well-written and free of grammatical or spelling errors.
#5 Don't Forget About Proofreading 
No matter how well you write, it is always important to edit and proofread your essay before you submit it. Even if you are a great writer, there is always room for improvement. Editing and proofreading will help you catch any errors you may have made in your essay and fix them so that your article is as strong as it can be.
#6 Research Is the Key 
If you want to write a truly excellent essay, then you will need to do some research. This means finding out about the topic you are writing about and familiarizing yourself with the different sides of the issue. 
Try to find as much evidence as possible to support your position, and include counter arguments to show that you are aware of other points of view. By doing proper academic research, you can write an informed and well-rounded essay that will impress your readers.
#7 Know Your Audience 
Before you start writing, you must consider your audience and what they want to read. This will help you determine the tone and style of your essay. 
For example, your professor will be your audience if you write an essay for a class. In this case, you will want to write in a more formal style. However, if you are writing an essay for a magazine, your audience will be the readers of that magazine. In this case, you can be more personal in your writing.
Regardless of who your audience is, be sure to write an essay that is interesting and engaging. No one wants to read a boring article, so make sure that you keep your audience in mind when writing your own.
Final Thoughts on Ways to Improve Your Essay Writing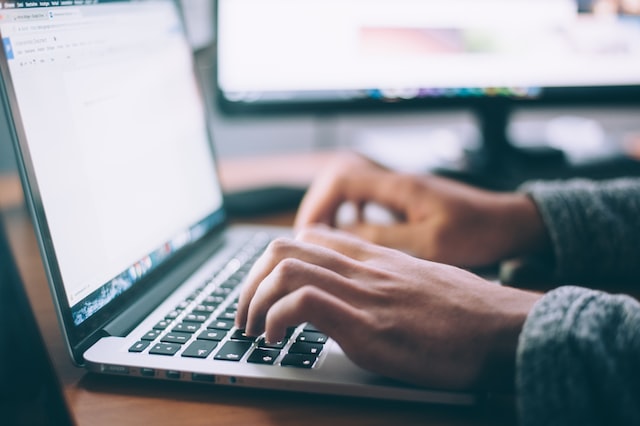 Improving your essay writing skills takes time, effort, and a willingness to learn and implement new strategies. By following the tips outlined in this post, you can improve your essays' clarity, coherence, and overall effectiveness. Remember to prioritize planning and organization, utilize strong evidence and examples, and refine your language and style. Whether you are a student, a professional, or someone looking to enhance your writing abilities, these tips can help you achieve your goals and produce high-quality essays that effectively communicate your ideas to your audience. So, start practicing and incorporating these tips into your writing routine, and you'll be well on your way to becoming a skilled and confident essay writer.