Visiting Wyoming for the first time? You must have heard endlessly of the beauty of Jackson Hole and the saying that there is no bad Jackson Hole photography, which must have made you crave to see things for yourself.
Yes! Jackson Hole is one of the best vacation destinations for those who wish to immerse themselves in nature, away from the hustle and bustle of everyday life. It offers a tranquil environment to relax, capture stunning photographs, and create lasting memories.
If you've already secured vacation rentals in Jackson Hole but are eager to discover the secrets of its majestic mountains and embrace the region's undeniable charm, you've come to the right place! In this article, we're excited to provide you with exclusive insights into the most breathtaking and picture-perfect spots, ensuring you make the most of your stay in this enchanting destination. Let's embark on a journey together as we explore these hidden gems and transport you right to the heart of Jackson Hole's natural wonders.".
Let's Take a Tour!
Table of Contents
10 Picture-Perfect Places In Jackson Hole
Situated in Wyoming, Jackson Hole is a delightful and serene vacation destination that appeals to adventurous individuals and nature enthusiasts.
Jackson Hole boasts breathtaking sights, captivating landscapes, and pristine bodies of water, such as Taggart Lake. Visiting this stunning destination will make you feel like you've stepped into a movie.
 Photographers never miss an opportunity to tour Jackson and you too can seize the opportunity.
Below are ten must-visit spots to explore on your trip if you want to take exceptional pictures of this amazing destination;
Mormon Row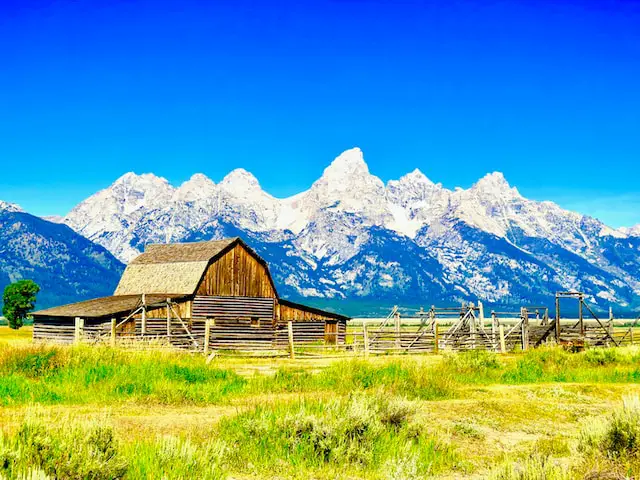 Mormon Row's historic district is widely renowned for its captivating homesteading structures. The iconic homesteading structures are the most photographed spots in Jackson Hole.   
Many of the photographs featuring barns against snow-capped mountains that you may have seen were likely taken at Mormon Row. 
The Moulton barn is known to be the most populous and regularly photographed barn in the United States. Endeavor to check out Mormon Row on your vacation and capture the moment!
Rendevous Mountain
Whether you're a lover of nature or not, you'd be fascinated by the charming landmark of Teton Village. 
Teton Village is renowned for its scenic beauty. To behold this breathtaking landscape, ride a trolley to the top of Rendezvous Mountain and capture stunning photos of the valley. 
The beauty of this spot will leave you awestruck. To preserve the memories of your Jackson Hole vacation and experience the valley anew, use a panoramic lens to capture the entire scenery.
Oxbow Bend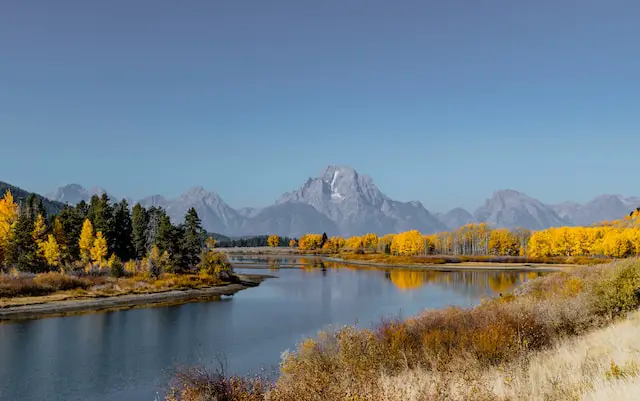 You can find this landscape along the road leading to  Yellowstone National Park. One fascinating aspect of this place is its exceptional display of colors, which occurs every morning. How does it happen? The sky works its magic.
Each morning while the sky transforms from gray into a unique combination of pink and lavender, the glow spreads simultaneously across the tops of the magnificent mountains. It also continues until it gets to the aspen trees surrounding the bend of the river. Isn't it fascinating?

While whitewater rafting is thrilling, for a better opportunity to capture stunning pictures, a scenic float trip is a preferred option.
Exciting Scenic Floating Trip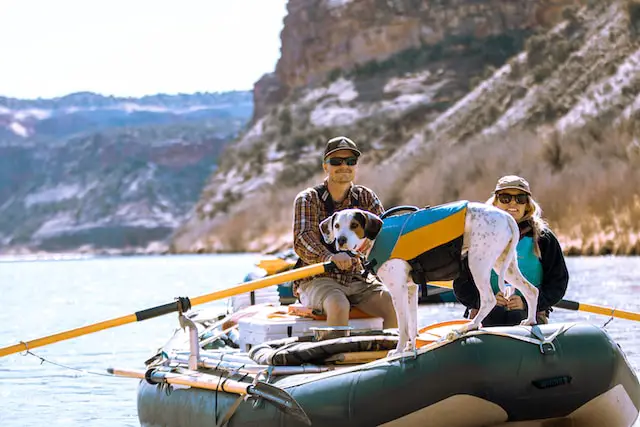 While enjoying the warmth of Jackson Hole luxury lodging, you may be tempted to stay indoors the entire time but this should push you out! 
While whitewater rafting is amazing, for an opportunity to take better pictures, A scenic float trip will be a better option. 
Scenic float trips are a lot slower and calmer and would give you a better opportunity to take more pictures, you may even need an extra storage card for your camera.
The Pure Taggart Lake
While exploring Teton, you'll come across Taggart Lake, one of the brightest, clearest, and most remarkably reflective lakes in the universe!
This lake offers you a pure and perfect mirror reflection of the Grand Tetons. However, I must warn you that no photograph has been able to fully capture its exquisite beauty. No picture can truly convey its captivating charm, but you can certainly try.
Fascinating Snake River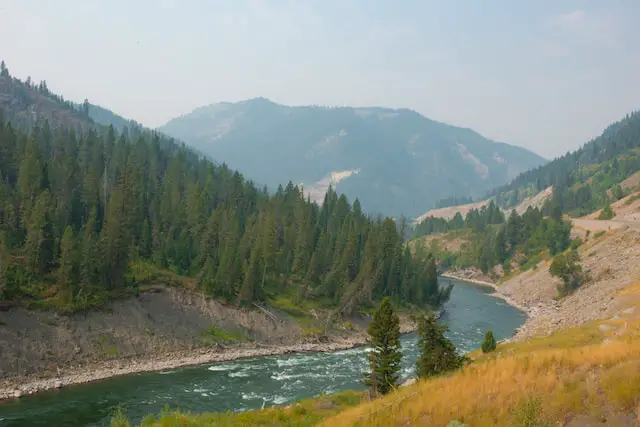 Don't let the name scare you from exploring its surroundings because this might just be the picture-perfect spot that you have been looking for since you arrived at Jackson Hole Vacation Rentals. 
This spot gives you the ease of taking pictures without taking a hike. Going to this spot doesn't require hiking as you can easily drive in your car and park. 
You can capture the Snake River in your pictures and guess what? You will also have the Grand Tetons in the background. A perfect one-shot double spot.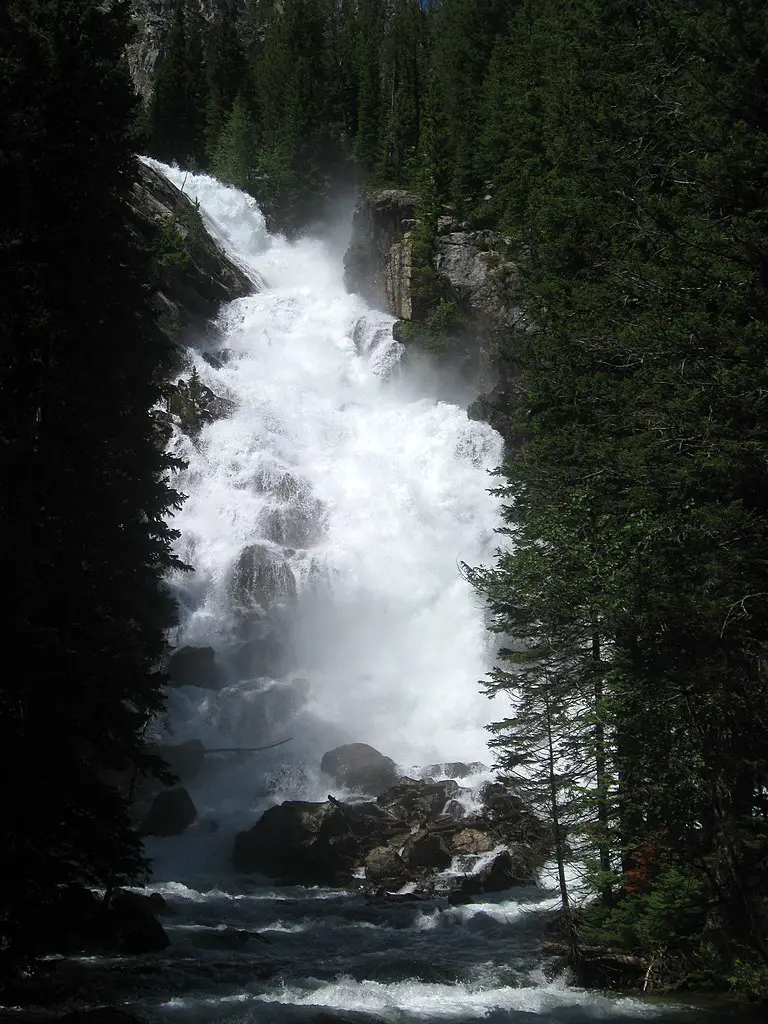 If you love adventure and want to add some excitement to your vacation, then get ready for a hiking trip of about 4 miles to see the hidden falls. 
On your way to explore Hidden Falls, you will see Jenny Lake. You will also find the waterfall along the rocky landscape. But if you do not want to hike, you can take a boat and also get up to a half mile in the fall. 
Inspiration Point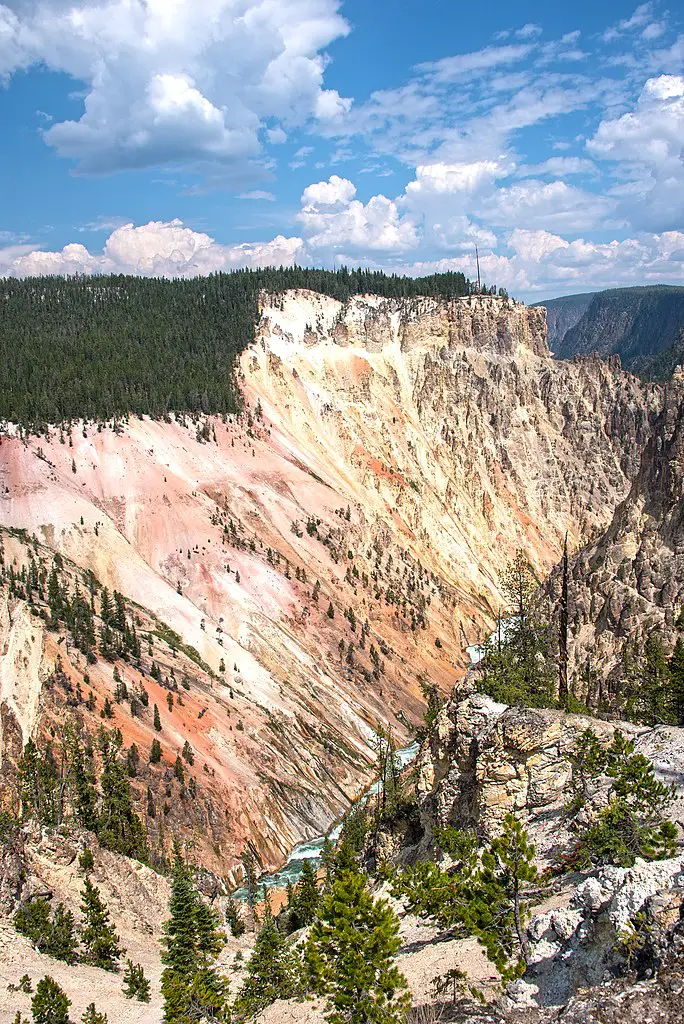 Upon agreeing to take a hike to the hidden falls, you can continue on your way to discovering Inspiration Point.
This point is named for the many photo opportunities it presents. The Inspiration Point hovers over Jenny Lake and the entire valley. Enjoy the view and take as many pictures as you can, explore the sights, and inhale the freshness of the environment. The memories are always worth it.
National Elk Refuge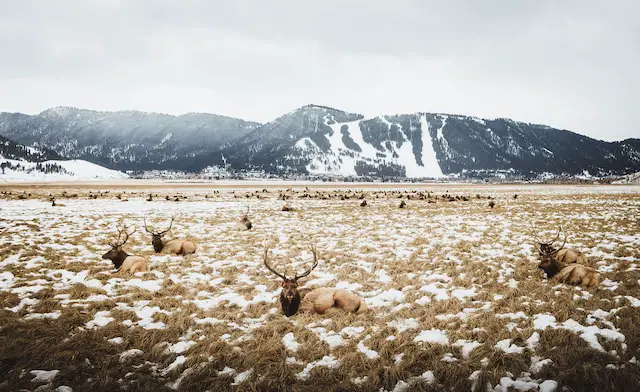 This area is often very cold but if you won't let the cold stop you from viewing this landscape, go ahead on a winter trip to explore the National Elk refuge. 
Riding on a sleigh into the refuge allows you to encounter elk herds and capture incredible photo opportunities. You definitely wouldn't want to miss this!
Snow King Mountain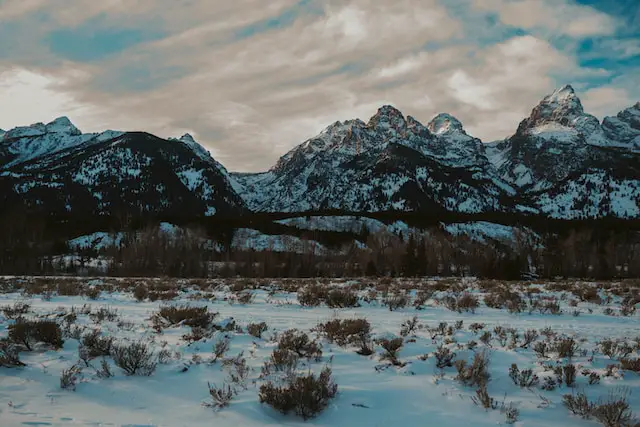 Enjoying your Jackson home Luxury lodging shouldn't stop you from exploring your surroundings.
For the love of adventure and hiking, your trip to Snow King Mountain will be short but somewhat strenuous. Reaching the top of the mountain will require you to cover 2 miles and about a 1,500-foot climb. From the top of this mountain, you will be able to see the Tetons, Snake River, and the town of Jackson Hole. The spectacular view of the mountain will leave you awestruck but don't forget to pull out your camera for pictures. 
With Jackson Hole, a vacation doesn't keep you within the confines of your luxury lodging, rather it pushes you outside, leaving the beautiful indoor experience to embrace nature on the outside. It's a lot of fun when you visit Jackson with your spouse, family, or even friends, but a solo vacation is always a great way to make new friends, as there are always people trooping in to explore the environment. Enjoy your vacation!
Capture The Area's Charm With Jackson Hole Photography
Jackson Hole holds most of the best spots for any adventurous and photo-loving individual. The mountains and valleys are picture-worthy and fascinating.
If you're planning your next vacation spot, you should include these spots in your tour and make early reservations at any vacation rentals in Jackson Hole to enable you to plan. 
Related Reading
Streaming Cameras – Finally See What You've Been Missing
WPA Art In Tampa International Airport – 7 Murals Hidden in Plane Sight
How To Beat The Winter Blues – 5 Easy Ideas To Get Everyone Outdoors