The allure of South Florida is hard to ignore. With a vibrant culture, delectable cuisine, abundant wildlife, and stunning ocean scenery, this semi-tropical paradise is high on many travelers' wish lists. The blue waters of the Biscanyne bay and and laid-back island vibe nearly Virginia Key and Key Biscayne offer a picturesque escape from everyday life. And now, with modern technology, you can witness its magnificence right from home through a series of webcams offering real-time news and weather updates.
Featured Image – DeSoto Fountain – Averette, CC BY 3.0, via Wikimedia Commons
Coral Gables Webcams
Discovering Coral Gables: Five Must-See Attractions Near Miami
If you're looking for a destination that combines old-world charm with modern luxuries, Coral Gables, Florida should be on your radar. Nestled just southwest of downtown Miami, this city is a treasure trove of Mediterranean Revival architecture, lush gardens, and vibrant culture. Let's dive into the top five attractions that make Coral Gables a must-visit.
1. The Venetian Pool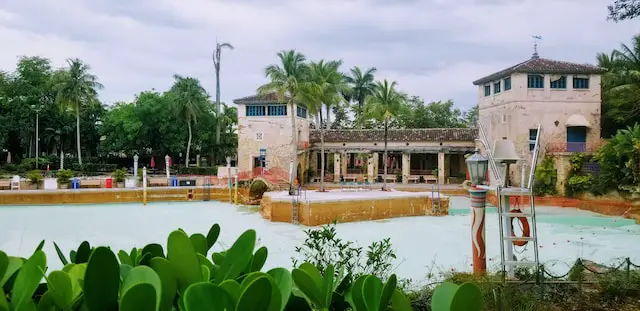 Imagine a swimming pool carved from a coral rock quarry, complete with waterfalls and grottos. Sounds like a dream, right? The Venetian Pool is just that—a public pool unlike any other. Built in the 1920s, it's a refreshing oasis that transports you straight to Venice, minus the transatlantic flight.
2. Miracle Mile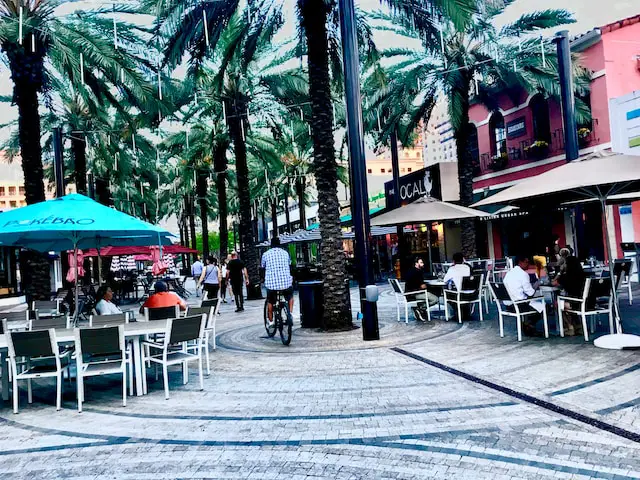 Shopping aficionados, this one's for you. Miracle Mile is the heart of Coral Gables' downtown area, lined with boutiques, art galleries, and some of the best dining spots in South Florida. Whether you're hunting for a designer handbag or savoring Cuban cuisine, this bustling strip has something for everyone.
3. Fairchild Tropical Botanic Garden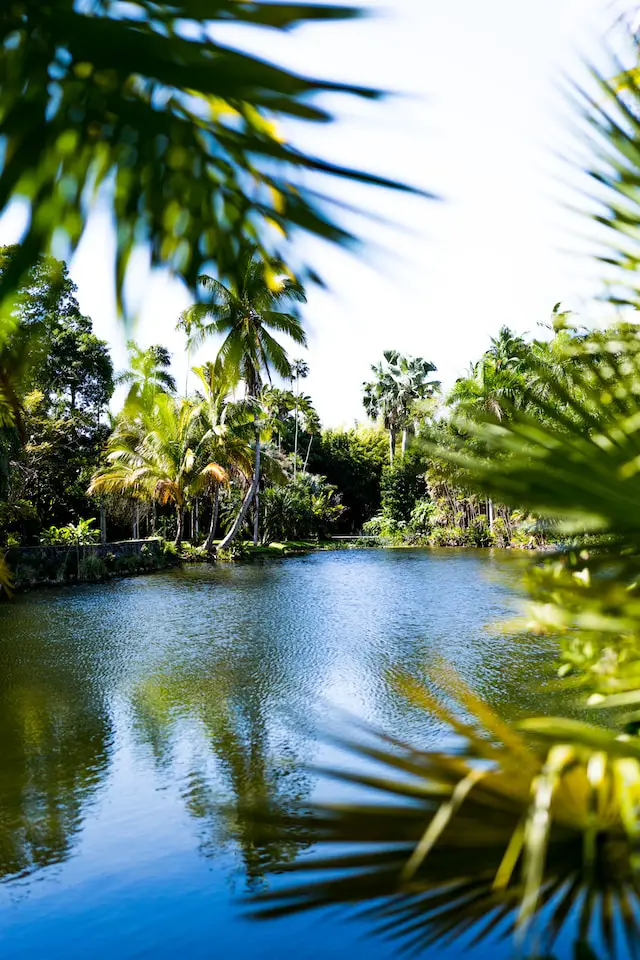 Nature lovers, prepare to be amazed. The Fairchild Tropical Botanic Garden is a sprawling 83-acre paradise filled with rare tropical plants, including palms, cycads, and flowering trees. Don't miss the butterfly conservatory, where you can walk among hundreds of fluttering beauties.
4. Coral Gables Museum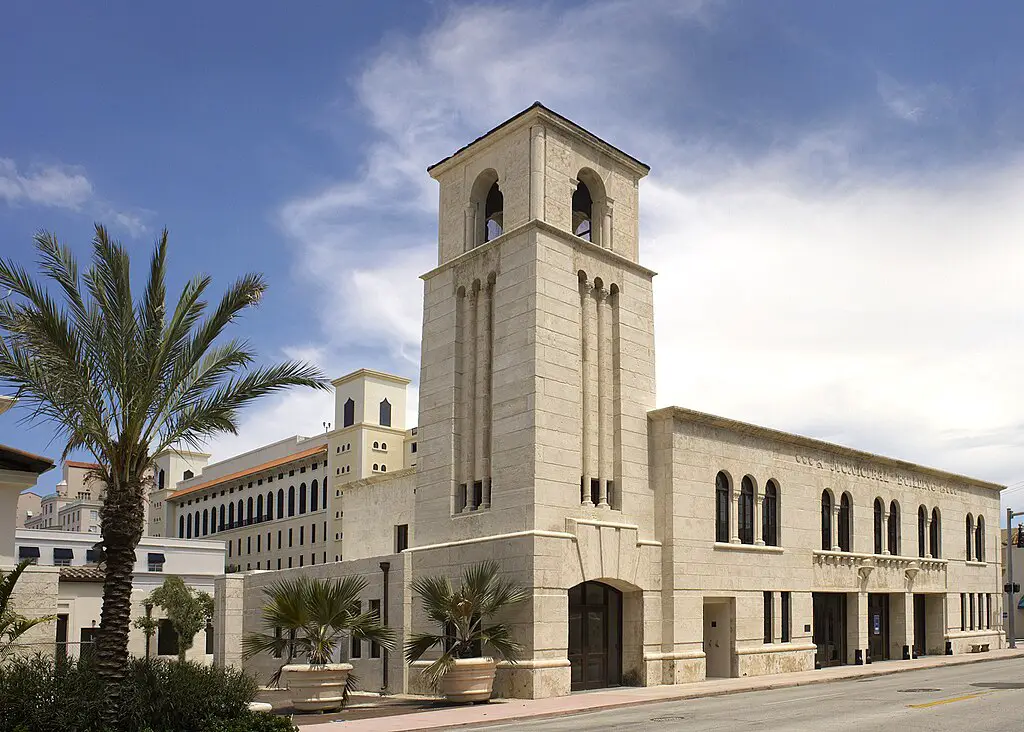 If you're a history buff, the Coral Gables Museum is a must-see. Housed in a restored 1930s building, the museum offers a deep dive into the city's architectural and cultural history. Rotating exhibits keep things fresh, so there's always something new to discover.
5. Matheson Hammock Park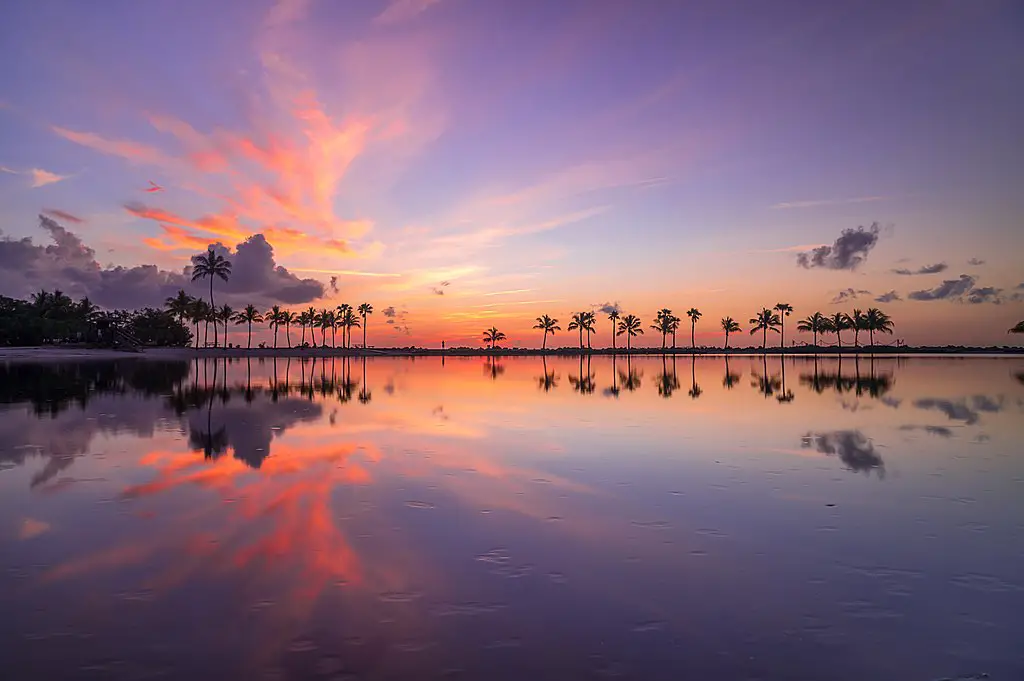 Last but not least, Matheson Hammock Park offers a slice of outdoor heaven. With its man-made atoll pool, it's a popular spot for swimming and paddleboarding. The park also features nature trails and picnic areas, making it a perfect family outing.
So there you have it—five compelling reasons to make Coral Gables your next travel destination. Whether you're an architecture enthusiast, a shopaholic, or a nature lover, this Florida gem has something to offer. For more information on Coral Gables attractions, check out the official tourism website.
Current Coral Gables Florida Weather Forecast
The Coral Gables webcams also serve as a tool for live weather updates, providing locals and visitors with accurate and up-to-date forecasts. This ensures everyone can plan their activities accordingly.
Live Coral Gable Area Webcams
Through the live webcams, one can enjoy stunning views of the bustling traffic of Coral Gables and mellow areas of museums, gardens and beaches near Coco Plum. These webcams allow virtual visitors to enjoy the Florida attractions from the comfort of their homes.
This is a sister page to the Bradenton Webcams, Port Charlotte, Sarasota Webcams, and Charleston SC Webcams.
Pro Tip: If several webcams in the same area are not working, it could indicate a power outage.
Embedding webcams is tricky. Sometimes, it's best to click on the camera and view it in its tab.
The featured image and source of some webcams on this page are from Windy.com
---
Coral City Camera (Miami's Underwater Livestream)
The Coral City Camera offers a captivating glimpse into Miami's underwater world, situated just off the city's bustling PortMiami. Launched in late 2019 by Coral Morphologic, this live-streaming camera serves dual purposes: it's both an art-science initiative and a valuable research tool.
Nestled about 9 feet underwater, the camera provides a fish-eye lens into an urban marine ecosystem teeming with life. From colorful fish to intricate corals, the view is akin to a real-life aquarium screensaver you can enjoy anytime. But it's not just for show; the camera is part of a broader effort to engage the public in marine conservation. It aims to make the rich biodiversity of Miami's waters a point of civic pride, encouraging locals and viewers worldwide to protect this fragile ecosystem.
In collaboration with the AOML Coral Program and the University of Miami's Rescue-a-Reef, the Coral City Camera is also a scientific asset. It helps monitor water parameters and coral health, focusing on resilient species that can thrive in urban settings. This makes it a non-intrusive way to keep tabs on underwater life, contributing to ongoing research and conservation efforts.
---
Rickenbacker Causeway Webcam
The Rickenbacker Causeway is a vital link connecting Miami to the barrier islands of Virginia Key and Key Biscayne, spanning across the scenic Biscayne Bay. Owned and operated by Miami-Dade County, this toll road serves as the primary access route to these islands, offering more than just a drive.
For outdoor enthusiasts, the Rickenbacker Causeway Trail is a popular choice. Stretching 9.9 miles, this easy out-and-back trail offers a modentst elevation gain of 78 feet. It's a hotspot for cyclists and runners, taking an average of about 2 hours and 53 minutes to complete. The trail provides stunning views of the bay and is a great way to experience the natural beauty of the area.
Miami
---
Dinner Key Marina In Nearby Coconut Grove
Dinner Key Marina, located in the historic Coconut Grove neighborhood of Miami, is Florida's largest wet slip marine facility. With 582 slips, this marina is a hub for boating enthusiasts, offering modern berthing accommodations in a serene, park-like setting. Whether you're a transient boater, a long-term customer, or even a liveaboard, Dinner Key Marina provides a range of options at reasonable rates.
Originally an island, Dinner Key was connected to the mainland in 1914 and has since evolved into a bustling marina complex. Situated along the picturesque Biscayne Bay on South Bayshore Drive, the marina is more than just a place to dock your boat; it's a gateway to the vibrant life and activities that Coconut Grove has to offer.
The marina is part of a larger transformation of Coconut Grove's historic Dinner Key into Regatta Harbour. This waterfront development aims to create a multifaceted destination where locals and visitors can socialize, dine, shop, and more, all while enjoying unrivaled views of Biscayne Bay.
Miami: Coconut Grove
---
Coral Gables: US-1 (South Dixie Highway) at Southwest 57th Avenue
This webcam positioned at the intersection of US-1 (South Dixie Highway) and Southwest 57th Avenue in Coral Gables offers a real-time view into one of the city's bustling crossroads. This location is a significant junction that connects various parts of Coral Gables and Miami, making it a hub of activity throughout the day.
South Dixie Highway, also known as US-1, is a major arterial road that cuts through Coral Gables, linking it to downtown Miami and other parts of the city. Given the road's importance, you'd see a mix of local and through traffic, possibly including tourists navigating their way to nearby attractions.
Southwest 57th Avenue is another busy street that intersects with US-1. It serves both residential and commercial areas, so the webcam shows a variety of vehicles, from family cars to delivery trucks. You'd also likely see pedestrians crossing the street, possibly students given the proximity to the University of Miami.
Coral Gables: US-1 at Southwest 57th Avenue
---
Miami: US-1 (South Dixie Highway) at Southwest 37th Avenue
This webcam situated at the intersection of US-1 (South Dixie Highway) and Southwest 37th Avenue in Miami offers a real-time window into one of the city's active and diverse areas. This location is a significant crossroads that connects various neighborhoods, including Coral Gables and Coconut Grove, making it a focal point of activity.
US-1, also known as South Dixie Highway, is a major arterial route that runs through Miami, linking it to other parts of Florida. Southwest 37th Avenue, also known locally as Douglas Road, is another key roadway that intersects with US-1.
The area around this intersection is known for its shopping plazas, gas stations, and eateries, adding to the overall hustle and bustle.
Miami: US-1 at Southwest 37th Avenue
---
Weather In Coral Gables – Current Radar Map
Current weather radar map of Coral Gables and Immediate area.
---
360 View of The Venetian Pool
There are many 360-degree views from Google Maps. Each offers a unique angle on the Venetian Pool in Coral Gables. Great to see a sample of the area and what it looks like in case you want to visit in the future
---
Coral Gables News Updates
Rao's Miami Beach Opens at Loews Hotel  coralgableslove.com

Celebrate The Holiday Season With Alto's Light Tour  Ocean Drive | Modern Luxury

Miami (FL) vs. NJIT Women's Basketball Predictions & Picks …  WWSB

HCA to acquire bankrupt hospital for $41M and 2 more industry …  Becker's ASC Review

Integrating Behavioral Health into Pediatric Care Could Have …  Behavioral Health Business

These two NYC restaurants were voted best new eateries in the U.S.  Time Out
---
About Coral Gables Florida
Coral Gables, often referred to as "The City Beautiful," is a city in Miami-Dade County, Florida, that was formally incorporated on April 29, 1925. The city was founded by George E. Merrick, who developed the area from his family's 160 acres of citrus and farmland. Merrick had a distinct vision for the city, drawing inspiration from the City Beautiful Movement of the early 20th century. This planned community is known for its Mediterranean Revival architecture, lush landscapes, and strict zoning regulations, making it one of the most iconic and well-preserved neighborhoods in South Florida. Wikipedia
Over the years, Coral Gables has seen significant historical events. For instance, during World War II, unused buildings in Coral Gables, including the famous Biltmore Hotel, were occupied by soldiers and transformed into an Army hospital. The city is also home to the Fairchild Tropical Botanic Garden, established in 1936, and the Miracle Theatre, built in 1947.
Famous People From Coral Gables Florida
Coral Gables has been home to several notable individuals:
Andy Garcia – The Cuban-American actor and director was raised in Coral Gables after his family moved from Cuba.
Jeff Bezos – The founder of Amazon attended Miami Palmetto High School, which serves parts of Coral Gables.
Samuel Lewis Navarro – The former Vice President and Foreign Minister of Panama was born in Coral Gables.
Marilyn Milian – The People's Court judge was raised in Coral Gables.
Ileana Ros-Lehtinen – The first Cuban American and Latina elected to Congress, she has lived in Coral Gables.
The city's rich history and the notable people who have lived there make Coral Gables a fascinating place, not just a beautiful one. Whether you're interested in architecture, history, or the arts, Coral Gables has something to offer.
Final Thoughts Coral Gables Webcams
Webcams offer a unique and real-time perspective into the daily life of a city, and Coral Gables is no exception. From bustling intersections like US-1 (South Dixie Highway) at Southwest 57th Avenue to the quieter, more residential areas, webcams capture the essence of this beautifully planned community. They serve as virtual windows into the city's architectural diversity, busy traffic, and the natural beauty that makes Coral Gables stand out.
Whether you're a resident wanting to monitor traffic conditions or a curious visitor looking to explore the city from afar, these webcams provide valuable insights. They not only capture the flow of vehicles and pedestrians but also offer glimpses into the city's commitment to green spaces and architectural integrity.