As Spring Break approaches, the excitement in Fort Lauderdale, Florida, reaches a fever pitch, with sun-seekers and party-goers eager to experience the city's famed beaches and vibrant atmosphere. To help you get a sneak peek into the fun and frolic that awaits, we've compiled this comprehensive list of live Fort Lauderdale webcams!
Whether planning your trip, reminiscing about past Spring Break adventures, or simply craving some virtual sunshine, these webcams will transport you to the heart of the action. So, sit back and enjoy the stunning views of sandy shores, crystal-clear waters, and bustling promenades as we dive into the best live Fort Lauderdale webcams just in time for Spring Break!
Here Are the Live Fort Lauderdale Webcams
What is Fort Lauderdale Famous For?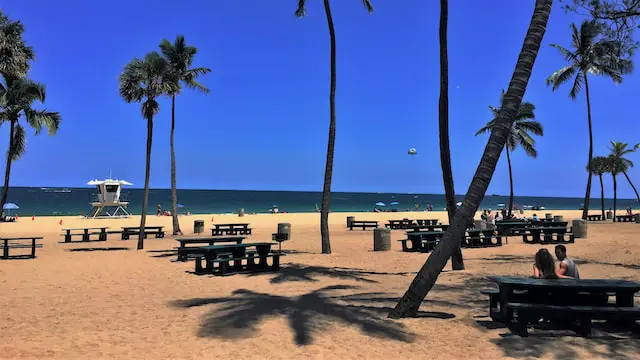 Fort Lauderdale, Florida, is a vibrant coastal city renowned for its picturesque beaches, intricate network of canals, and thriving yachting community. Often referred to as the "Venice of America," this sun-kissed destination attracts millions of visitors yearly. They flock to its sandy shores to enjoy the perfect blend of relaxation and recreation.
The city's thriving arts and culture scene, with notable attractions such as the NSU Art Museum and the Broward Center for the Performing Arts, contributes to its allure. Fort Lauderdale also boasts an impressive culinary landscape, offering diverse dining options that cater to various tastes. As a gateway to the Everglades, this Floridian paradise offers nature enthusiasts unique opportunities to explore the region's rich biodiversity. Fort Lauderdale's dynamic atmosphere and exceptional natural beauty solidify its reputation as a must-visit destination for travelers.
When Did Spring Break Start?
The story of Spring Break as a college rite of passage dates back to 1960 when it was popularized by a Michigan State University professor named Glendon Swarthout. It began when Swarthout chaperoned a group of college students from his university to Fort Lauderdale, Florida, during their time off from classes. He was inspired by their experiences and decided to write a novel about it, titled "Where the Boys Are."
When the novel was published in 1960, it became an instant sensation and was quickly adapted into a film of the same name, released later that year. The film depicted a group of college friends who traveled to Fort Lauderdale for Spring Break to enjoy the sun, sand, and party atmosphere. This portrayal of Spring Break resonated with the youth of the time and helped establish Fort Lauderdale as a popular Spring Break destination.
The movie's success led to students flocking to Florida and other warm-weather destinations during their time off from school. Over the years, Spring Break has evolved into a cultural phenomenon, with thousands of college students going to beach destinations every year to let loose and enjoy a break from their studies. Despite its roots in a novel and films, the tradition has become an annual rite of passage for college students across the United States.
Live Fort Lauderdale Webcams In Florida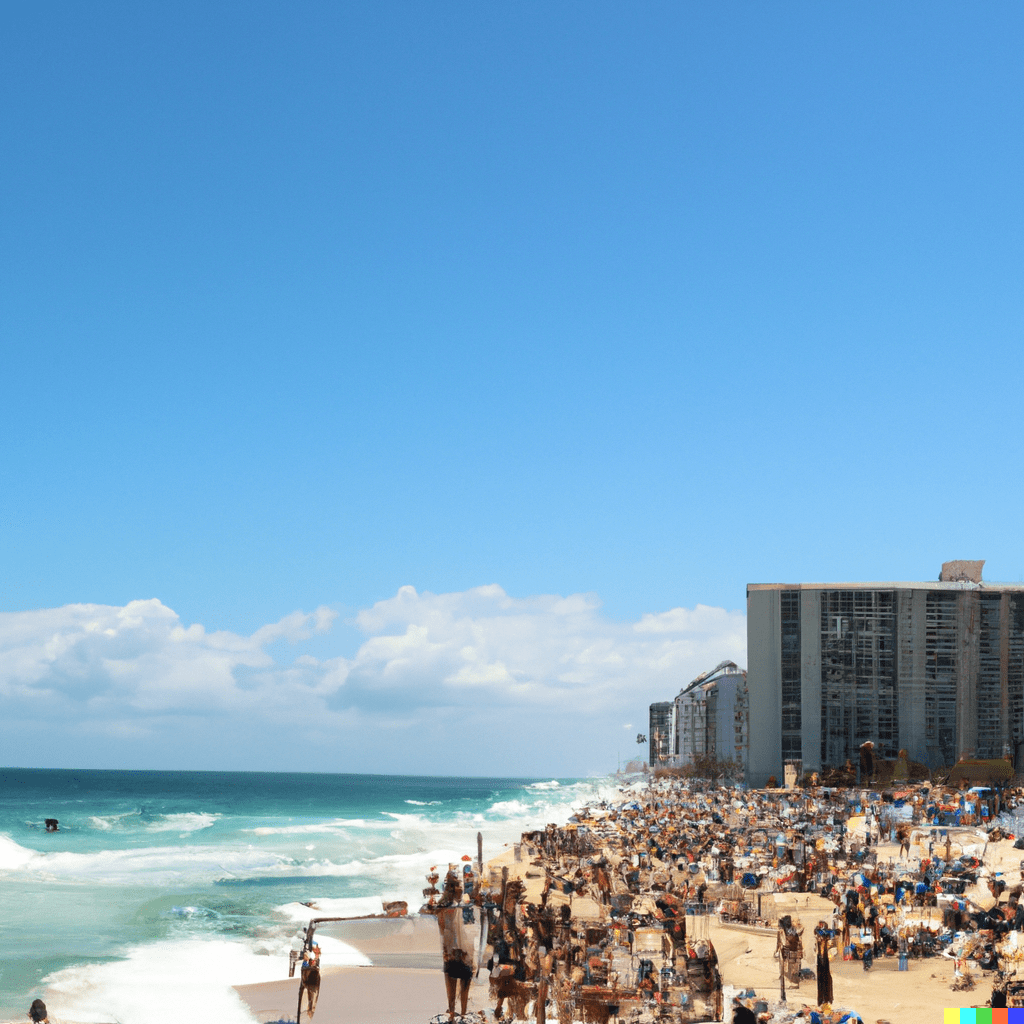 You can check traffic conditions from Fort Lauderdale, FL, and highways live from your computer. You can also watch the water conditions of the area from your phone or tablet. This is especially useful when traveling and wanting to see what's happening in the area of town where you left your car.
Live Fort Lauderdale Webcams is a sister page to the West Palm Beach, Bradenton Webcams, Port Charlotte, Sarasota Webcams, and Charleston SC Webcams.
Pro Tip: If several webcams in the same area are not working, it could indicate a power outage.
Current Fort Lauderdale Weather Forecast
Current weather for Fort Lauderdale, Palm Beach and Miami, and Fort Lauderdale Airport (FLL). The map may center on your location using a mobile device with turned-on GPS location services. If that happens, scroll the map with two fingers to center on the greater Florida area.
Embedding webcams is tricky. Sometimes, it's best to click on the camera and view it in its tab. For some mobile devices, the image may not appear. Click on the URL link to see the camera.
The featured image and source of some webcams on this page are from Windy.com
Fort Lauderdale Live Cameras – FDOT Real-Time Hourly Report
---
Fort Lauderdale – ElboRoom Bar Webcam
If you're looking for a place to kick back and have fun in Fort Lauderdale, you must check out the Elbo Room! This legendary beachfront bar has been a hotspot for good vibes since 1938. Steeped in history, it was featured in the 1960 film "Where the Boys Are," which helped put Fort Lauderdale on the Spring Break map. The Elbo Room's laid-back, unpretentious atmosphere makes it the perfect spot to chill with friends, meet new people, and enjoy the beach vibes.
Fort Lauderdale › East: ElboRoom: ElboRoom Bar
---
Fort Lauderdale: Sunrise Blvd at US-1 North
Another webcam on A1A
Fort Lauderdale: Sunrise Blvd at US-1 North
---
Fort Lauderdale – South Boardwalk
If you're searching for fun and excitement along the South Boardwalk in Fort Lauderdale, you're in for a treat! This bustling promenade is a hub for beach-goers, foodies, and adventure-seekers. Start by soaking up the sun on the gorgeous sandy beach, where you can catch some waves, work on your tan, or people-watch. If you're feeling adventurous, rent a bike or a pair of rollerblades and cruise along the picturesque shoreline, taking in the sights and sounds of this lively area.
Fort Lauderdale › North-East
---
Live Webcam At Dania Beach Fishing Pier
If you're exploring the area around the Dania Beach Fishing Pier, you're in for a fantastic time! This beautiful spot offers stunning ocean views, making it a great place to relax, unwind, and enjoy the Florida sunshine. For the fishing enthusiasts, the pier is perfect for casting a line and trying your luck at catching some local fish, while taking in the scenic sights.
Dania Beach
Webcams On the Beach at Lauderdale-by-the-Sea
Lauderdale-by-the-Sea is a fantastic spot to enjoy your Spring Break without breaking the bank. Here are some budget-friendly activities to entertain you: Grab the sunscreen and hit the beautiful, pristine beach to soak up the sun, swim, or play beach volleyball. Best of all, it's free! Lauderdale-by-the-Sea is known for its amazing snorkeling opportunities, thanks to its proximity to the natural coral reef. Bring your gear or rent it for a small fee and explore the vibrant marine life just offshore. During Spring Break, you might catch free live music or entertainment in the local parks and plazas. Keep an eye on the town's event calendar for details.
Lauderdale-by-the-Sea: Fort Lauderdale – Stati Uniti: High Noon
LIVE Cam Spring Break 2023 on Fort Lauderdale Beach
Las Olas Blvd & A1A Live from PTZtv's Ft Lauderdale Beach Cam at the Courtyard by Marriott Fort Lauderdale Beach.
---
Weather Radar Fort Lauderdale – Current Weather & Forecast
Current weather radar map of the Fort Lauderdale, Florida area.
---
Live Beach WebCam Hollywood Beach Broadwalk, Florida
Hollywood Beach Broadwalk is a fantastic spot to enjoy some fun times with friends without spending too much. Here are some cool activities you can check out: Grab some bikes or rollerblades and cruise along the 2.5-mile-long Broadwalk, taking in the picturesque views and lively atmosphere. Check out Charnow Park or other nearby parks for free outdoor sports facilities like basketball courts, beach volleyball, or even paddleball. Stroll along the Broadwalk and enjoy the various street performers, including musicians, magicians, and more.
---
Fort Lauderdale News Updates
Lionel Messi buys $10.8M mansion in South Florida  New York Post

Messi Buys $10.8 Million Watefront Mansion in Florida Suburb  Bloomberg

Messi Closes On $10.75 Million Mansion In Florida: Take A Look Inside  Forbes

Mercedes-Benz SLS AMG Black Series In Solarbeam Yellow For Sale  duPont REGISTRY News

Glens Falls remembers 9/11, 22 years later  WETM – MyTwinTiers.com

Florida Beach Bowl, UEN Empowers HBCU Conferences With …  Sports Illustrated
---
United States Winter Storm Map
Final Thoughts About Fort Lauderdale, Florida Webcams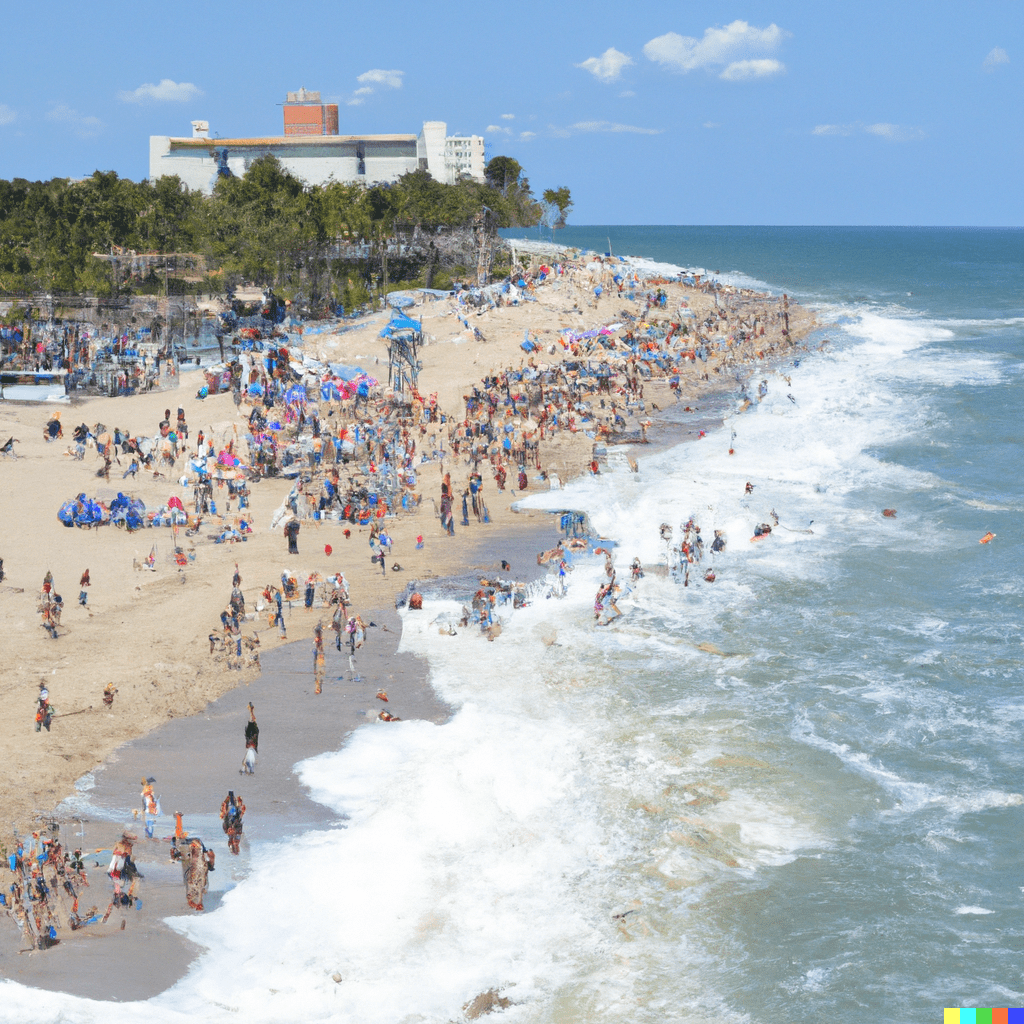 As our virtual Spring Break adventure through Fort Lauderdale, Florida, ends, we hope these webcams have offered you an enticing snapshot of the city's vibrant atmosphere during this lively season. Fort Lauderdale shines as a top Spring Break destination, from the sun-soaked beaches and bustling boardwalks to the energetic nightlife and beautiful natural scenery. Whether you're daydreaming about your upcoming trip or soaking in the excitement from afar, these webcams have allowed you to experience the enticing allure of Fort Lauderdale during one of its most spirited times of the year.
Keep these webcams bookmarked for future virtual getaways or as motivation to plan your Spring Break trip to this dynamic Floridian gem. Until then, happy exploring, and we hope to see you reveling in the sun and fun of Fort Lauderdale during Spring Break soon!