If you are a salesforce admin, you may often need to check the history of changes that happened to a specific field object. This can be done as a feature with field tracking in Salesforce.
What We Will Cover
Why Field Tracking Is Important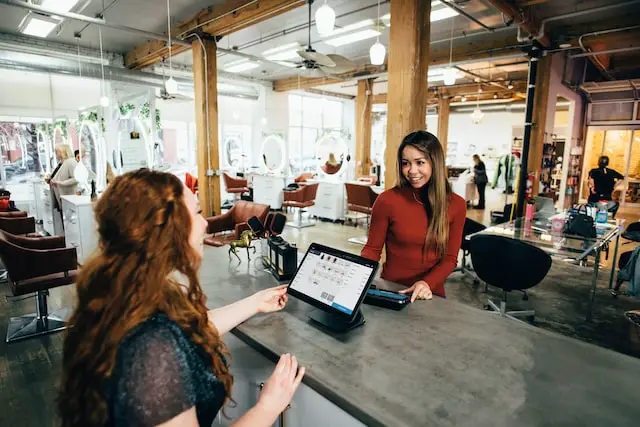 It becomes important to track field history in order to see who made what changes, when they were made, and why. Fortunately, salesforce provides a feature called 'Field History Tracking' that allows you to track changes made to standard and custom fields.
Also, there are web-based solutions for salesforce field service management that you can consider as well.
However, this article will show you how to keep track of changes in standard and custom fields in Salesforce. Additionally, there are some things you should know before using this option.
Let's see how you can track field history in salesforce:
How to check field tracking in Salesforce?
To track the history of changes made in a specific field, you need to find and enable the 'Account History' option. Then you can select the specific fields for which you want to see the history.
Remember that you can check history for standard and custom objects only. To do this, follow the steps below:
In the top left corner of your salesforce dashboard, click the 'Settings' icon and choose 'Setup' from options
Select 'Object manager' from the top menu bar and then 'Account' from the dashboard
Select Fields & Relationships, and click Set History Tracking
Select Enable Account History
Mark the fields you want to track history and hit Save
Limitations of field history tracking
Tracking field history is one of the most useful options in Salesforce. It saves a lot of time and effort by providing some of the required information within a snap.
However, it has some limitations as follows:
You can track the history of max 20 fields at the same time. Consider the most important ones that can provide real benefits to your tracking.
Can't track the history of long text area, rich text area, and multi-selected picklists fields as Salesforce doesn't allow it.
Thirdly, you should consider the time that you can keep the history around in Salesforce. Since you can't keep it forever, you can only access the previous 18 months' history directly from your org via related lists, reports, and SOQL queries. For history of more than 10 months, you will need to use API or Data Loader to access.  
Why should you try field history tracking?
The feature field history tracking can be extremely useful for auditing purposes, identifying errors and discrepancies in data entry. Additionally, there are several compelling reasons why you should try field history tracking in Salesforce.
Let's know about them:
Increased transparency
Field history tracking allows seeing all the changes that have been made to a particular field. This increases transparency and accountability, making it easier to track who made changes and when.
Compliance and audit readiness
Many industries have strict compliance requirements, and field history tracking can help them stay compliant. By keeping detailed records of field changes, you can demonstrate compliance with regulations and provide evidence in the event of an audit.
Customizable tracking
Salesforce allows you to customize which fields are tracked, so you can focus on the ones that are most important to your business. This flexibility allows you to tailor field history tracking to your specific needs.
Better decision-making
By analyzing the changes in field history, you can identify patterns and trends to help you make better decisions. For example, you can use field history tracking to analyze customer & employee behavior, identify common issues, and develop strategies to address them.
Can You Report on Field History Tracking in Salesforce?
Yes, you can report on field history tracking in Salesforce. But currently, it is now limited to standard reports only. So, you can't make reports for custom objects.
Salesforce provides several standard reports that you can use to analyze field history data. To report on field history tracking data, you can use the standard report type called "Historical Trending."
This report type allows you to view changes to a specific field over a specified period of time. You can also filter the report to include or exclude certain users, records, or date ranges.
Video: Field Tracking in Salesforce
Final Thoughts on Field Tracking in Salesforce
Checking field tracking in Salesforce is important because it can help you improve transparency, make better decisions, maintain compliance, and improve the quality of your data. With inflation taking a bite out of sales and supply-side challenges keeping track of your field assets is critical.
By following the steps outlined in this blog post, you can easily access and view field history data in Salesforce. Use field history tracking option to gain a deeper understanding of your data and make better decisions about your organization.