Becoming a first-time homebuyer in Arizona can be incredibly exciting. Your years of throwing away money every month on rent are coming to an end, and soon you will have a property that you can make changes to and build equity, turning your monthly payments into investments in the future. 
However, it is also a very stressful process. Buying a home in Arizona will likely be one of the largest expenses of your lifetime. Depending on the state of the market and your resources, the process could last anywhere from a couple of months to several years. You need all the help you can get if this is your first time purchasing a home.
Here are a few tips to keep in mind if you are a first-time homebuyer in the state of Arizona. 
Financing the Purchase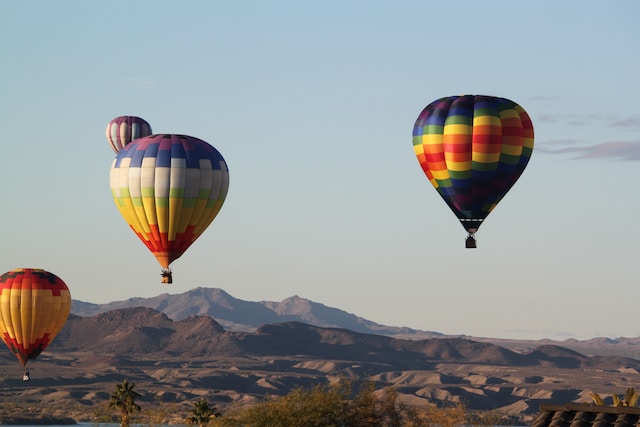 The biggest obstacle to owning a new home is the cost. Even cheaper homes in Arizona will still cost tens of thousands of dollars, and the average cost in the state is about $420,000. Most likely, you will require some financing to afford this cost. 
Home loans are used by millions of buyers every year to secure their new properties. Generally, you borrow the amount needed for the home and pay back the principal amount plus interest over a set number of years. There are many loan options depending on your financial needs. FHA loans are available for those with lower credit scores and fewer capital assets. VA loans help veterans, current service members, and surviving spouses. Conventional loans are the most common form of mortgage, while jumbo loans are used to finance large purchases.
Hidden Fees
You just spent a ton of money on a down payment, and you know that you have years of mortgage payments, utility costs, taxes, and insurance approaching. Unfortunately, there are quite a few other costs that you are going to encounter when you first buy a home. 
First, there is the cost of moving. Even if all you do is rent a U-Haul truck, it is still a couple of hundred dollars plus more if you are moving from far away. Other hidden expenses include the closing costs, such as attorney fees, title search costs, and loan creation fees. Generally, these could be 3-6% of the cost of the home. Another cost could be homeowner's association fees depending on the community you are moving to. Ongoing maintenance in your home will also be a necessity. Make sure you are aware of the hidden costs before you decide if you can afford it.
Payment Assistance
First-time homebuyers in Arizona can take advantage of various payment assistance programs to make their houses more affordable. These programs often come with cash for down payments or closing costs. Sometimes, they simply reduce interest rates. 
One of the most popular assistance programs is called HOME Plus. This can be used for either the down payment, closing costs, or a combination of both. Typically, the amount is between 0-5% of the cost of the home. Homebuyers in Phoenix with somewhat limited income can take advantage of the Open Doors Down Payment Assistance Program. Mortgage Credit Certificates are another option for first-time homebuyers in the state, where borrowers can claim up to $2,000 of interest payments for a federal tax credit each year.
Preparing to Move
Once all the money has been figured out, and the contracts have been signed, it is time for you to move into your new home. A seamless moving experience can get you into the home and settle quicker with minimized stress. 
There are a few ways to prepare well for your move and ensure that it happens smoothly. First, you need to collect the right boxes and containers. Then you will need other supplies like packing tape, bubble wrap, and blankets to protect the furniture in the truck. Label your boxes with general categories and what room they will go in to help any movers or people who are helping you move. Consider renting a dolly to help lift heavy items into and out of the truck or the house. Knowing how to move to a new house the right way will result in a faster transition.
Research Will Prepare You Well
The bottom line for becoming a homeowner in Arizona is to do plenty of research before you get started. Knowing about the details of the process can make it easier to adapt to any situation. Figure out what your financing options are so you can have favorable loan terms. Learn about the hidden fees so you have an accurate idea of your budget. Choose one of the many payment assistance programs throughout the state to make the home more affordable. Lastly, make sure you know what you are doing when it is time to pack up and move in. 
Final Thoughts For a First-Time Homebuyer in Arizona
Becoming a homeowner in Arizona is an achievable dream with the right guidance. By understanding your financing options, being aware of hidden fees, and preparing for the move, you can navigate the process with confidence. Embrace the joy of homeownership with these tailored tips for First-Time Homebuyers in Arizona.