Beer manufacturers are struggling to meet customers' increased demand because they can't find beer keg wholesale suppliers to purchase new kegs. Due to increased inflation and labor expenses, this, in turn reduces earnings at a time when breweries need to generate income. What can breweries do to lessen the effects of this keg shortage and where to look for a reliable beer keg supplier? Read on to find out.
Table of Contents
Understanding the Importance of Choosing the Right Beer Keg Supplier
Kegs are essential for breweries. The keg shortage is putting additional pressure on breweries to keep track of the kegs they do have, quickly return kegs from consumers, and provide customers with alternatives when they are unable to fulfill keg orders. 
Finding reliable keg distributors near me is crucial because your chosen supplier will directly reflect upon your business. If they send over kegs a week late, you will not be able to fulfill the orders of your clients, and they will blame you, not your supplier. So, you have to make a responsible choice. Keep reading our article to know how to select keg suppliers and thus protect your brewery from keg shortage.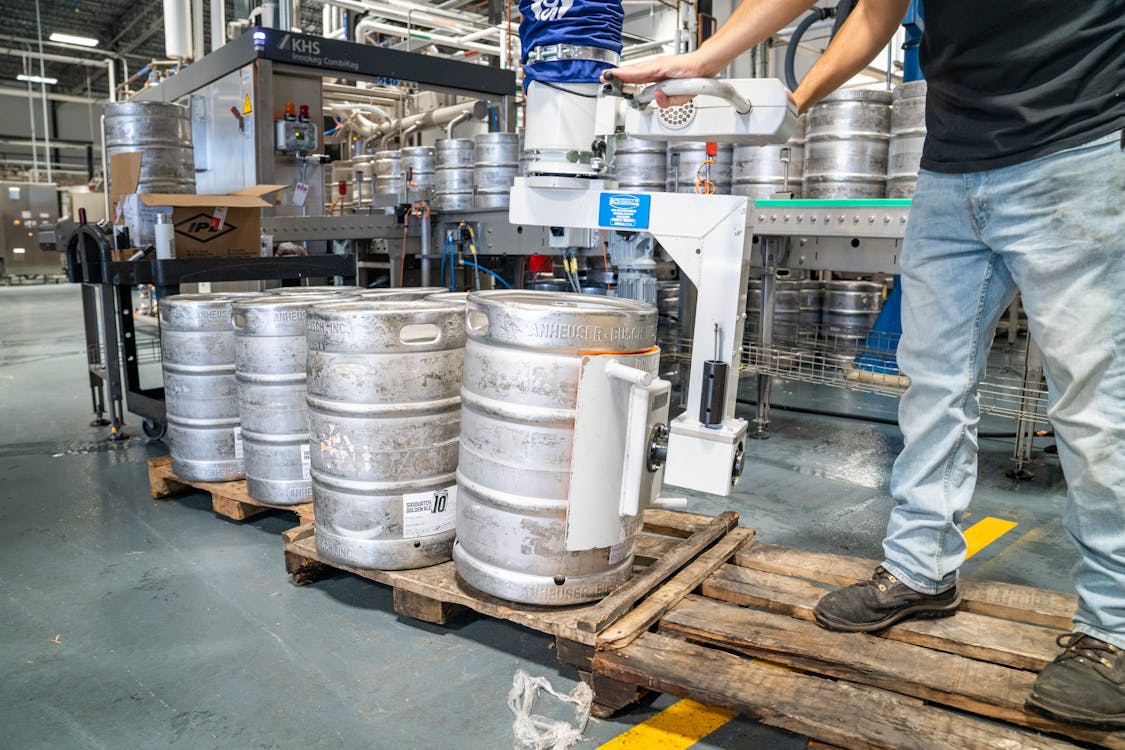 Factors to Consider When Selecting a Beer Keg Supplier
If you asked a beer producer 20 years ago how they choose a keg supplier, they would have likely answered it was based on location, price, and preference. However, selecting where to buy kegs today has become much more complex and crucial.
Choosing the proper supplier can help breweries drive customer demand and build a strong brand reputation of quality beverages.
The process of searching for the perfect keg supplier is often not easy but we have compiled 5 factors to take into account to help make the right choice. 
1. Researching and identifying potential beer keg suppliers
The first thing you should do is scan the market to prepare a list of potential suppliers to compare. But before you need to identify the supplier's selection criteria that US keg companies need to meet, such as minimum and maximum order quantities, lead times from receipt of the order to delivery, payment terms and conditions, return policy, location, etc. 
2. Evaluating the supplier's reputation and customer reviews
Cooperation with a supplier is supposed to last for years, so you need to see references. Don't be afraid to ask for them. It makes sense to hear from the past customers of the specific suppliers, as they can provide you with honest reviews of what the cooperation was like, and list any pros and cons. 
We also would like to add that over 25 million Schaefer kegs have been sold in the world to date, which makes this brand one of the biggest and most reliable keg manufacturers ever.
3. Assessing the supplier's product quality and manufacturing standards
It is obvious that your supplier's quality will directly impact your business. After all, all goods must meet quality standards to be safe and functional. This applies not only to products but also to the quality of packaging, labeling, etc. If you are looking for long-term cooperation your supplier should maintain consistent quality levels. 
4. Comparing pricing and payment terms among different keg suppliers
Prices between suppliers can vary, so it is important to shop around and see who offers the best deal. But keep in mind that a cheap price doesn't always mean the best value for money. It is essential to find a balance between quality, price, reliability, and service. 
5. Considering the supplier's proximity and logistical advantages
Local suppliers should be your priority because they don't have to spend much time traveling and can offer you a fast delivery service, so you can meet quickly changing customer demands and respond to sudden emergencies. They also know local markets and customers and have fewer negative effects on the local environment.
The Benefits of Buying Schaefer Kegs from UBC Group USA
If you are looking for reliable and reasonably priced stainless steel kegs for your brewery, go with Schaefer kegs. They are practically impossible to damage because of their extreme strength and durability.
Here are some reasons to purchase Schaefer kegs from UBC Group USA:
Made of high-quality 304 stainless steel in Europe
Plasma-jet welding to ensure the highest level of biological safety
Comfort grip handles for easier handling
15 to 30% lighter than regular stainless-steel kegs
Strong keg body with a durable top and bottom chime to withstand the daily drops and bumps
There are 3 most popular types of Schaefer kegs, all of them are available for purchase at Beer Co:
1. ECO kegs 
They come in 2 capacities: 20-liter and 50-liter kegs. Schaefer ECO kegs are stackable, affordable, and have replaceable top and bottom chimes made of polypropylene.
2. SUDEX kegs
A classic model made of 304 stainless steel. Strong body, durable top and chime to withstand any drops, and a comfortable grasp handle for simpler portability.
20-, 30-, and 50-liter kegs are among the available sizes.
3. PLUS kegs
These kegs are encased in polyurethane, making them incredibly durable and suitable for heavy-duty use.
If you're unsure which model to select, get in touch with Schaefer beer keg supplier for friendly advice and expert assistance.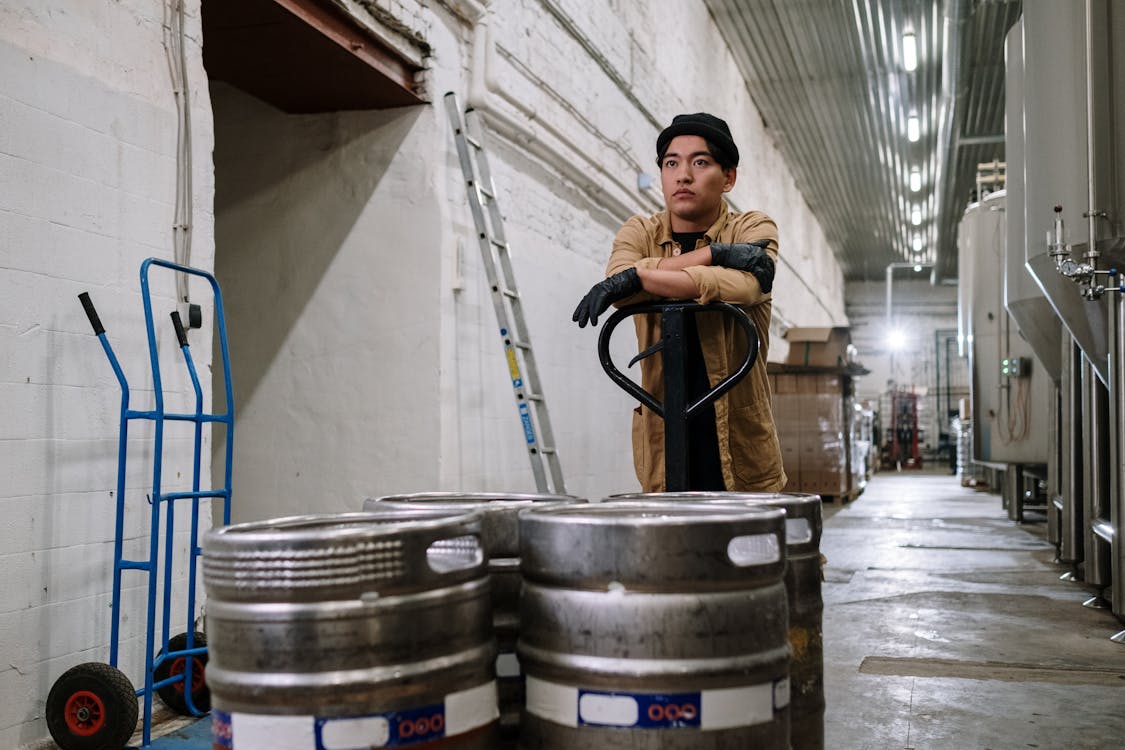 Making the Right Decision for Your Brewery
Choosing a reliable beer keg supplier can make or break your business so it is crucial to always consider the price-quality ratio, service, and reliability they are offering. Make sure they are a good fit for your company by conducting in-depth research and, if possible, visiting them on the company's premises.
Final Thoughts About Finding A Reliable Beer Keg Supplier

The choice can be quite overwhelming because the number of keg companies on the market is impressive. But don't take them for granted though once you've found the perfect one. By communicating regularly and being honest and transparent when discussing any difficulties, you may build a great relationship that will benefit the supplier and the company.