The meeting of Van Gogh and Gauguin was an intersection of two forces that emerged from the Victorian era and helped set a new path for art in the 20th century. However, both overcame difficulties while honing their craft in the late 1800s. We briefly examine these two artists.
Table of Contents – Van Gogh and Gauguin
Paul Gauguin – Well Traveled and Well Rounded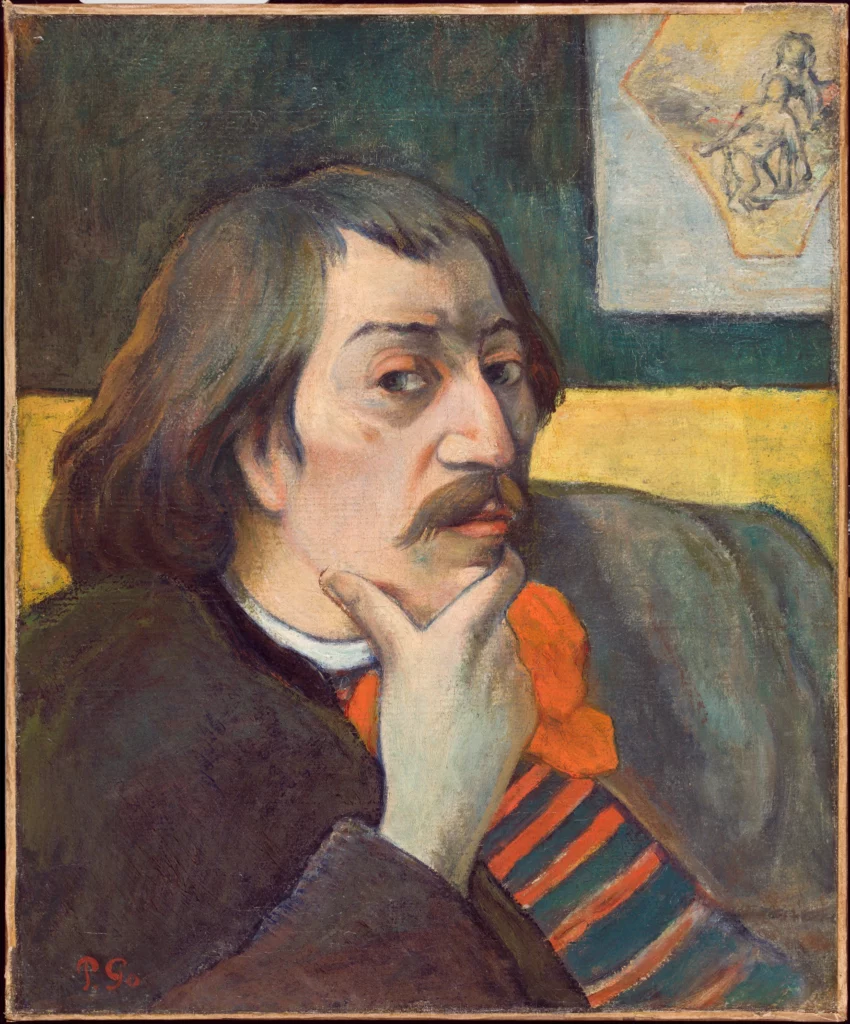 Paul Gauguin, born in 1848, was one of the pioneers of modern art. His employment of color remarkably changed the painting landscape's course and profoundly impacted celebrated artists like Picasso. In addition, Gauguin is well-known for his strong personality; he led a turbulent and wildlife, worked in the bank, then worked on the opening of the Panama Canal before finally shifting to painting.
Vincent van Gogh – A Struggle In Art Community Of Friends and Family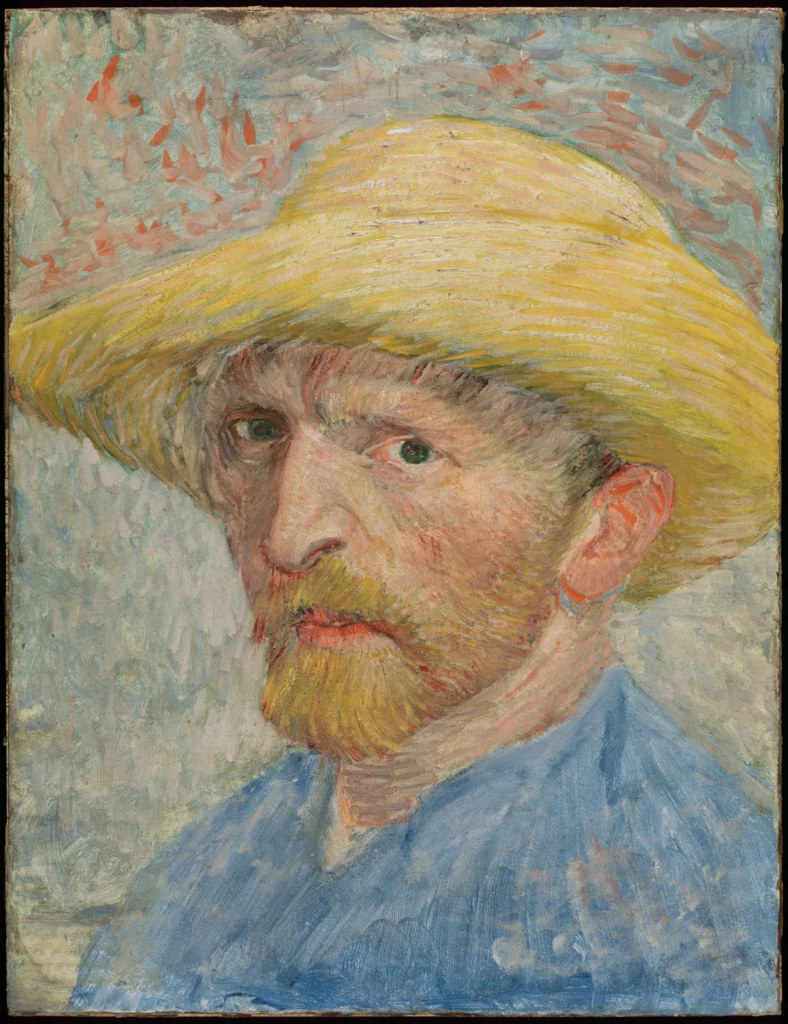 Vincent van Gogh, a Dutch artist, is celebrated as among the greatest painters in history. Vincent van Gogh's drawings have been inspiring artists for years. He had a large circle of acquaintances despite his madness and poverty. His brother Theo was arguably his closest friend, including Emile Bernard, a painter, and Paul Gauguin. 
Van Gogh and Gauguin's relationship is one of the most famous in art history. The art community and their works revere both, and painting styles have inspired many artists and art lovers. 
First Meeting Between Van Gogh and Gauguin
Vincent van Gogh met with Paul Gauguin in November of 1887 in Paris. Vincent organized an exhibition in the Grand Bouillon Restaurant, where they frequently dined.
About 100 of Vincent's paintings were included in the exhibition as pieces by other artists; Anquetin, Bernard, Koning, and Toulouse-Lautrec. Gauguin saw Vincent's artwork for the first time at this exhibition. He must have liked what he saw because the two artists decided to swap their respective pieces.
Roommates: Van Gogh and Gauguin
The two well-known painters from the late 19th century were close friends and even co-founded a group of avant-garde painters. Gauguin moved in with Van Gogh at his rented "Yellow House" in Arles in October 1888 and stayed there for more than two months.
The two friends shared expenses, drank a lot of absinthe, and painted the same subjects while living together. Van Gogh was very talented, and Gauguin saw him as a role model. Unfortunately, their relationship eventually suffered, and their living conditions became intolerable. The two had an imbalanced relationship in which Van Gogh often took advantage of Gauguin, stole from him, and neglected to assist with household duties.
Despite their many disagreements, an argument over art ultimately drove the two apart. On December 23, 1888, a violent argument over painting broke out in which Gauguin insisted that illustrations should be inspired by imagination while Van Gogh insisted that they should be motivated by nature.
Van Gogh's Ear Remains A Controversy Today
The duo had a heated verbal fight, and the atmosphere was tense. Van Gogh allegedly threatened Paul Gauguin with a knife, who was immediately terrified and walked away. Van Gogh was enraged and engulfed in madness, cutting off a portion of his left ear. He then wrapped the chopped-off piece in newspaper and gave it to Rachel, a prostitute he frequently saw before heading to sleep. Before leaving Arles, Gauguin told the police what had happened. 
However, the Police only found Van Gogh the following day, looking confused and with blood all over his head. The two are said to have never met again after this incident. 
However, another famous theory by Kaufmann and Wildegans, German academics, contradicts the first account. These two Germans claim that Gauguin accidentally cut his friend's ear with his sword during the argument. The two argue that Gauguin only intended to terrify Van Gogh but slipped before escaping and tossing the weapon into the Rhône; the sword was never found after the conflict. Unfortunately, there aren't many documents to support either theory, and the mystery is still unsolved.
Famous Paintings 
Vincent van Gogh was the most successful of the two, significantly influencing modern art. Most of Vincent van Gogh's drawings describe nature. Despite the turmoil in his life, Vincent van Gogh is renowned for his vivid colors, bold brushstrokes, and curved figures. Here are some of the artworks in the list of Vincent van Gogh paintings names: 
Starry Night Over the Rhône (1888)
This painting depicts the scene Van Gogh saw outside the window of his room at Saint-Remy, a mental institution in France. It emphasizes how crucial it was for him to highlight both the man-made lights and the glimmering shades of the sky at night. It was composed when he felt the need for religious guidance. It is one of the most famous Vincent van Gogh artworks.
Irises (1889)
This artwork features a garden at the Remy institution, where Van Gogh sought refuge following his breakdown in Arles. The Japanese wood-blocking style inspired the art; he used black outlines in the artwork's floral composition. It currently features in the list of most famous van Gogh paintings list and expensive works of art. It was bought by the Getty Museum in 1987 for $53.9 million, a then-record price for an artwork.
Café Terrace at Night (1888)
This Vincent van Gogh artwork has received praise through the years. He employed starry backgrounds in portraits that required a night sky to function, as was first seen in this one. Van Gogh was drawn to the stars because of his increased interest in religion. However, he did not have a love life, leaving an apparent void.
Almond Blossoms (1890)
This painting is one of Van Gogh's well-known works; it was explicitly painted with the newborn of his brother, Theo van Gogh, in mind. The painting is one of the most essential works in the Van Gogh paintings list and was never sold.
Final Thoughts on Van Gogh and Gauguin
Despite their differences, the two men profoundly influenced each other's work. Gauguin's bold colors inspired Van Gogh, and Gauguin admired Van Gogh's use of light and shadow. They were both interested in the spiritual side of art, and the Symbolist movement had a significant impact on both of them. Ultimately, the friendship between the two artists was necessary, and their work has influenced generations of artists since.
---
Video: Vincent van Gogh & Paul Gauguin: Artistic Friendship