There are a bunch of factors that go into how much your Michigan home is worth. The size of the home, a lush lawn, a wonderful flower garden, the paint you used, the roof you renovated, and other well-furnished spaces are all important. But one of the most influential lifestyle aspects of your home that is often overlooked is your choice of windows. The bottom line is windows affect your Michigan home value.
Table of Contents
Windows Are The First Thing People See in Your Home
Windows are one of the first things people see when they look at your house, so it's essential to make a good impression. They can make or break your house's appearance, so it is crucial to choose the right one. If you're interested in why windows increase home value, read on! 
#1 Curb Appeal
One look at a home, and everyone can tell if the windows are old and outdated or just a bit out of your house's "theme." Windows that look faded, chipped, or cracked can be an eyesore and take away from the overall look of your home. But with new, stylish windows that go well with your home's exterior, you can expect passersby to be impressed. A good-looking set of windows is an excellent investment in first impressions and can really make a difference for potential buyers. You can have experts like Mighty Dog Roofing of Plymouth by your side as you improve curb appeal to increase home value.
#2 Natural Light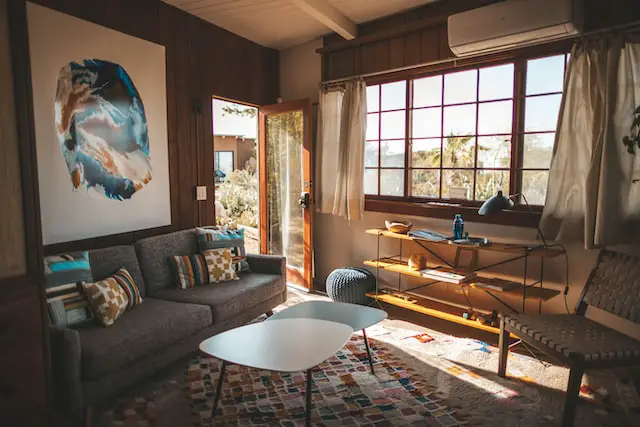 A well-lit home is a great way to make it more inviting and desirable. A good amount of brightness from natural light creates the illusion of extra space by making your room look bigger and adding a sprinkle of cheerfulness. Windows are ideal for opening up your interior spaces to the outside world and allowing light in. Artificial light may still provide a bright home, but it doesn't make your room shine like natural lighting. Plus, it helps reduce your energy costs which generally causes a crack in every homeowner's bank.
#3 Better Insulation
In addition to helping you save money on utility bills, an upgrade in windows to maintain comfortable temperatures can also increase home value. Installing energy-efficient windows provides good insulation and reduces air leakage. This investment can be especially beneficial during the colder winter months of Michigan when heating costs are at their highest. The right window type will also keep warm air from escaping during summer. Advanced windows are now designed with unique materials that create an airtight seal around the frame so that you won't lose any energy through the windows.
#4 Improved Ventilation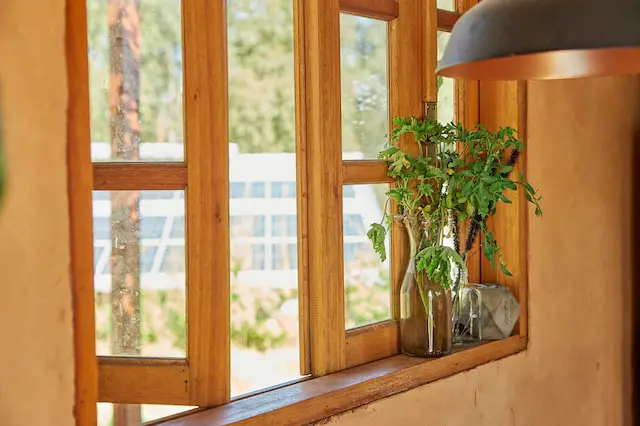 One crucial factor for increasing home value in achieving a healthy indoor climate. Outdated windows often lead to stuffy, uncomfortable rooms and can make your home smell musty after the summer rain. So if your old windows are now difficult to open and close, making it hard to get the air circulation you need in your home, you might want to settle the problem quickly. With the newer options in the market, you can achieve better ventilation and can even improve the quality of the air inside by filtering out pollutants and allergens. You can also choose windows that can be opened easily to keep your home fresh and breezy and enjoy the pleasant views outside.
#5 Additional Security
Adding beauty to your home through windows is one thing, but ensuring it is secure from intruders is another. Increase home value by investing in updated models designed with more substantial materials, such as uPVC. This enables them to withstand the weather better and last longer while providing extra security. You may also want to consider adding window locks or sensors for added protection against burglars. You can also incorporate window guards or grills to ensure peace of mind. With sturdier frames and robust glass options, you can finally ease your worries and enjoy a safe home.
Final Thoughts on Why Windows Affect Your Michigan Home Value
Your Michigan home's windows have a lot of potentials to make it a great place to live. It's an affordable option that can make a big difference when attracting potential buyers or wowing guests. Do not hesitate to get a window upgrade if your old ones are not doing their job of keeping your home glimmering. With proper planning and expert advice, you can maximize this improvement project to create a more comfortable home that will convey the price it deserves.
---
Video: Does replacing my windows add value to my home?