The predator display is starting to take shape as volunteers at the Huron County Nature Center begin construction. This display will be home to taxidermy specimens of two top-of-the-food-chain carnivores in the Lower Peninsula — the bobcat and the coyote. 
Learn About The Top Michigan Predators
The coyote can be found throughout North America and in every county in Michigan. Smaller than wolves, they average between 25 and 45 pounds, versus wolves weighing between 50 to 100 pounds. Coyotes' fur is predominantly light gray and red and maybe interspersed with black and white. Their diet consists mainly of mammals such as deer and rabbits, as well as birds, amphibians, and fish. 
Bobcats are native to much of North America. They have distinctive black bars on their forelegs and a black-tipped "bobbed" tail. The faces appear wide with the ruffs of hair extending beneath their ears. The average adult weighs 15 pounds for females to 21 pounds for males. Although bobcats prefer to hunt rabbits, they also will eat insects, birds, and small rodents.
There's much more to learn about coyotes, bobcats, and many other animals at the Huron County Nature Center! The Visitor Center opens at the end of May, and the trails are open year-round from dawn until dusk. 
More on Huron County Nature Center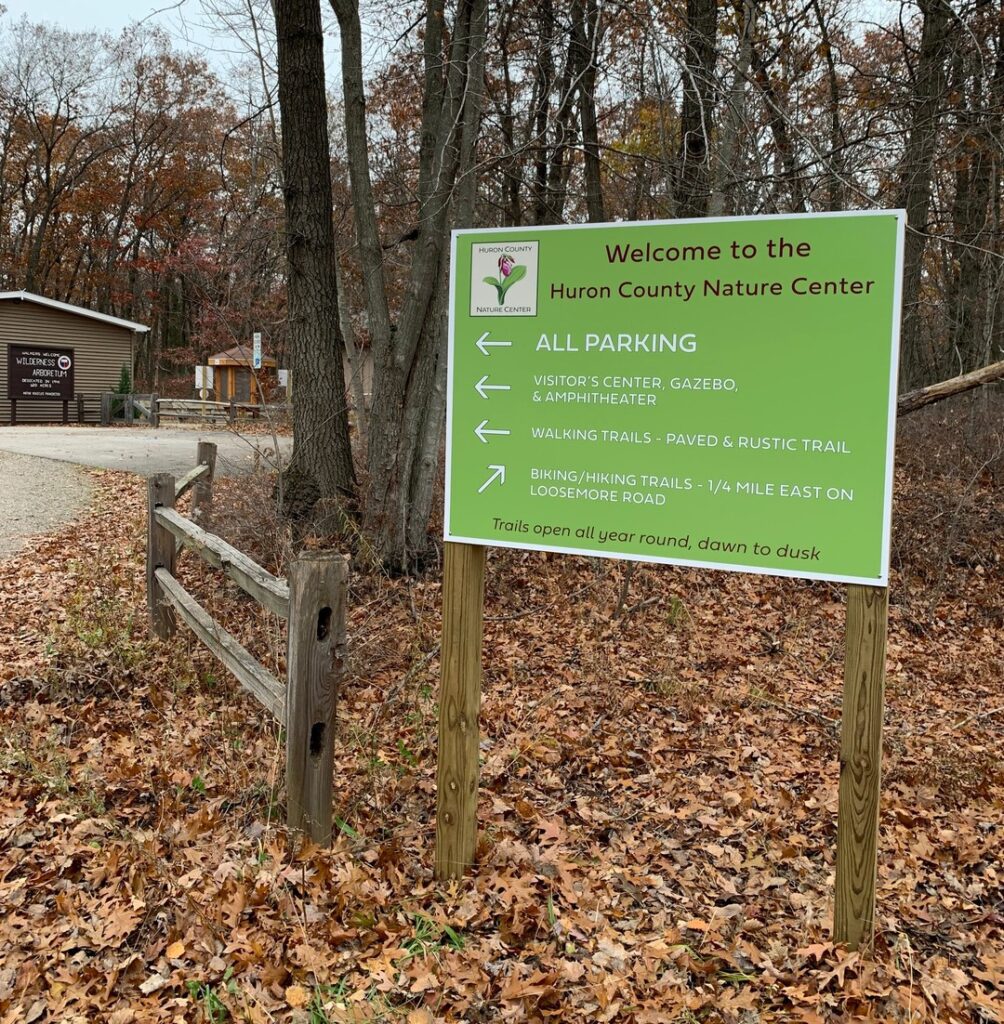 More information about the non-profit Huron County Nature Center can be found at https://www.huronnaturecenter.org/ and https://www.facebook.com/HCnaturecenter/. If you are interested in volunteering at the Nature Center, please send an email to hello@huronnaturecenter.org