The construction of Michigan electric vehicle charging stations at certain state parks will make the gorgeous shoreline of Lake Michigan and other EV sites around northern Lower Michigan more accessible to electric vehicle users this summer.
An estimated total of 30 charging stations are scheduled to be installed beginning in June and continuing throughout the summer, starting from Warren Dunes State Park in the southwest corner of the Lower Peninsula, north toward beautiful state park destinations at Holland and Grand Haven, Ludington, Orchard Beach, Leelanau, and Petoskey on the Lake Michigan shoreline, and additional points inland.
"This ability to link some of our state parks with electric vehicle travelers will provide a win-win situation for both parties," said Ron Olson, chief of the Michigan Department of Natural Resources Parks and Recreation Division. "The enhancement will no doubt increase the number of visitors at these parks while providing convenience and significantly increasing the range for EV motorists."
EV Stations To Be Installed Across Michigan State Parks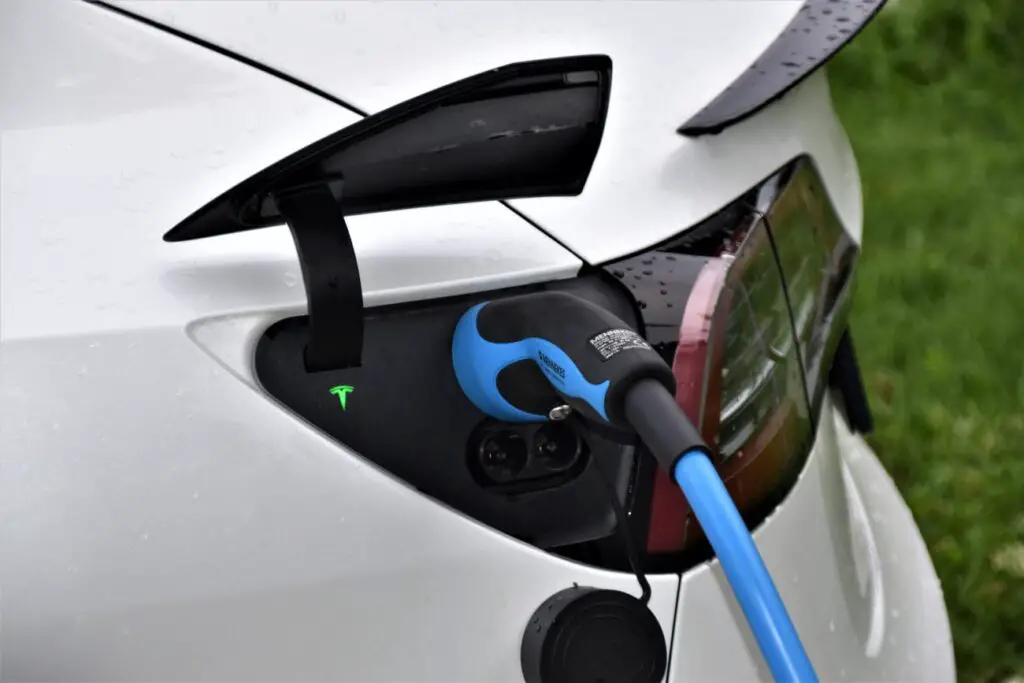 The accessible stations are being installed in stages around the state. The second phase, which is expected to begin next year, will include state parks in the Upper Peninsula.
The installation will be the most recent EV development, following Gov. Gretchen Whitmer's announcement in 2021 of the development of a Lake Michigan EV circuit as part of the state's ongoing efforts to employ green technologies throughout the state, including solar-powered amenities, carbon sequestration, and numerous efficiencies. Wind and solar power are making the operation of hybrid and completely electric vehicles more practical.
"The DNR continues to look at innovative ways to sustainably manage our public lands and facilities," said Scott Whitcomb, the DNR's Office of Public Lands director. "Whether it's cultivating public/private partnerships to deploy EV charging at state parks or installing solar panels on our offices, the DNR is committed to being part of the solution that leads to a cleaner environment."
Continues A Historic Cooperation With The Auto Industry
The EV charging stations will bring back a long-ago partnership between Michigan's state parks and the car industry. Beginning in the 1920s, automobiles were a popular mode of transportation. This was particularly crucial for park development when people began visiting state parks in automobiles.
The interstate highway system placed people, automobiles, and parks closer together than ever before after World War II when car ownership expanded even more. This accessible road network has a huge influence on parks.
State road maps reflected the revisions. The state legislature permitted the transportation department to produce and sell a tourist map in 1919. State parks were added to the map in 1922. In 1923, the map also contained information on recreational sites, campsites, and ferry schedules.
Cars and parks both gained in popularity in tandem. In 1922, about a quarter-million people visited Michigan's state parks, but by 1930, there had been a 40-fold increase, with over 8 million people visiting state parks that year.
In addition, Michigan was one of the first states to establish roadside parks and recreational spaces. Electric car charging facilities in state parks will assist both partners in achieving their goals.
"As the transition to an electrified mobility future continues to accelerate, innovative initiatives like these are vital to ensuring EVs can be more easily incorporated into our everyday lives, regardless of where you are in the state," said Trevor Pawl, chief mobility officer with Michigan's Office of Future Mobility and Electrification. "By identifying creative partnerships and opportunities, we are making significant progress in creating a safer, more equitable and environmentally conscious transportation future for all Michiganders."
Roll Out Of Michigan Electric Vehicle Charging Stations This Year
Two EV charging stations are planned for Warren Dunes (Berrien County), P.J. Hoffmaster (Muskegon County), Charles Mears (Oceana County), Ludington (Mason County), Orchard Beach (Manistee County), Leelanau (Leelanau County), Young (Charlevoix County), Petoskey (Emmet County), Wilderness (Emmet County), and Interlochen (Grand Traverse County) state parks,
Increased availability of EV charging stations is one strategy to continue to attract additional leisure travelers to Michigan as the state continues to welcome visitors.
With tourism being one of the industries hardest hit by COVID-19, the Lake Michigan EV circuit builds on the state's Pure Michigan campaign's continued success by providing an exciting eco-tourism attraction and reducing range anxiety for out-of-state visitors from population centers along Lake Michigan, such as Chicago, and Milwaukee.
"These EV charging stations in Michigan are a tremendous way to encourage sustainable travel across our state while sharing the tremendous beauty and recreation offered by our world-class state parks here in Michigan," said Dave Lorenz, vice president of Travel Michigan, part of the Michigan Economic Development Corporation. "As we encourage travelers to 'Pursue their Pure' this summer, ensuring easy, reliable access to EV charging helps us continue to share these amazing opportunities with new travelers without range anxiety."
National Park Service Joins The EV Effort
The National Park Service and the state of Michigan recently announced innovative cooperation to increase national park accessibility across the state. Each park will serve as a testing ground for new mobility technology that will help make national parks safer, more equal, and accessible across the country.
Electric car charging stations are being erected at scenic, cultural, and civic attractions around the country in a similar endeavor.
*Featured image is a beautiful orange sunset behind the lighthouse and breakwater at Grand Haven State Park. Photo by Michigan Department of Natural Resources.
Related Reading About EV Charging Stations in Michigan
The 3 Best Eco-Friendly Cannabis Practices To Reduce Environmental Impact
Wind And Solar Power Growth Estimates Expected To Supply 44 Percent Of US Electricity By 2050
Renewables Stock Prices May Skyrocket Due To Fears Of A War-Induced Energy Shortage
Governor Whitmer Announces $3 Billion in Refunds for Michigan Drivers