Think you have a Michigan MEUC Claim? The gig economy is finally recognized as a powerful economic factor during the Covid-19 pandemic. Michigan's Mixed Earners Unemployment Compensation, MEUC, provides an additional $100 per week in supplemental benefits for those who made at least $5,000 in the past year. Applicants filing for a Michigan MEUC claim need to prove they were engaged in Self-Employment."Self-employment income" means the net earnings from self-employment obtained during a taxable year. If you filed for unemployment in 2020, you must provide self-employment income documentation from your most recent taxable year, "2019". The benefit is payable retroactively from the week ending January 2 through March 13.
Type of Self Employment For a MEUC Claim Michigan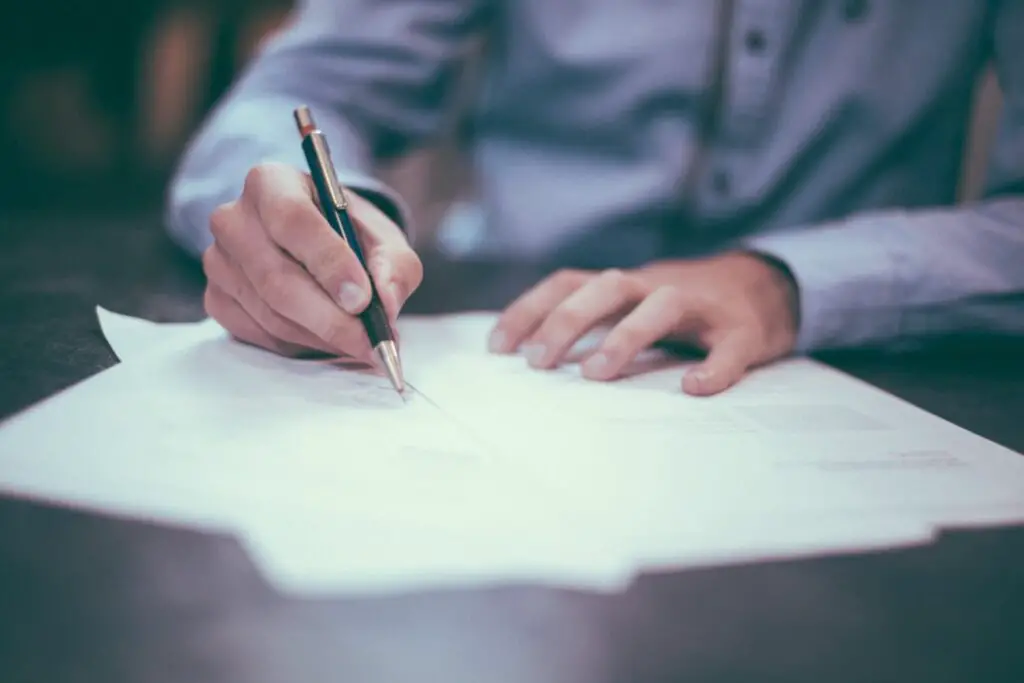 Freelancer – Social Media Specialist, Makeup-artists, Developer, Event-coordinator, Photographers, graphic designers, writers, artists, and other creative activity work may be considered freelance work.
Independent Contractor – Work that is defined and may be of limited duration. The entity offering the contract doesn't have to withhold taxes or social security. You provide them with your taxpayer ID number (SSN, EIN, etc.).
Temporary Worker – Working on your own time and schedule or for a short duration, such as a special event.
Seasonal Staff – These include tax preparer, seasonal sports, and even summer work such as mowing lawns.
Independent Business Owner – This category includes Avon, Mary Kay, AdvoCare, and Essential oils. It also includes being a Lyft or Uber driver.
Proof of Self-Employment
Michigan's Unemployment Agency stated that eligible participants were mailed notice or informed via the Michigan Web Account Manager (MiWAM) account. To file for the MEUC program, claimants must apply online must submit proof of self-employment income.
If you don't have a tax return, other forms of acceptable documentation of self-employment income can be offered, such as:
1099
Paycheck stubs,
Bank receipts,
Business records,
Self-employment ledger
Form 1040 SE with Schedule C, F, or SE
Form 1065 Schedule K1 with Schedule E
Bookkeeping records, including receipts for all allowable expense
Contracts,
Invoices
Billing statements
It's important to note that the MEUC is taxable income and payments will be included for purposes of determining income for Medicaid and the Children's Health Insurance Program (CHIP). Therefore, MEUC payments may affect an individual's eligibility for these programs.
More Information and How to Make Your Michigan MEUC Claim
For more information and details on the Mixed Earners Unemployment Compensation web page. To file a claim, create an account or log in to Michigan's Web Account Manager, MiWAM.
Under Alerts, click on "File a MEUC claim" link and follow the instructions to submit your application.
Michigan Unemployment Statics During Covid-19 Pandemic
What Were Michigan Unemployment Rates During The Covid-19 Pandemic?
According to the Michigan Department of Technology, Management, and Budget, Michigan's seasonally adjusted unemployment rate jumped substantially to 22.7 percent in April 2020, a monthly spike of 18.4 percentage points. The number of employed people in Michigan fell by 1,130,000, while the number of jobless people increased by 839,000, resulting in a labor force reduction of 291,000 people in the month.
What is Michigan's Unemployment Rate 1Q2022?
Michigan's unemployment rate is 4.40 percent as of March 2022, down from 4.70 percent last month and 6.20 percent the previous year. This is lower than the 7.85 percent long-term average.
What Michigan County's Have The Highest Unemployment Rate in March 2022?
The Michigan counties with the highest unemployment rate in March 2022 are Presque Isle County, MI 9.2%, Roscommon County, MI, 10%, Cheboygan County, MI, 11.1%, and Mackinac County, MI, 14.5%.
What Michigan County's Have The Lowest Unemployment Rate in March 2022?
The Michigan counties with the lowest unemployment rate in March 2022 are Ottawa County, MI, 3%, Washtenaw County, MI 3.1%, Kent County, MI 3.3%, Livingston County, MI 3.3% and
Clinton County, MI 3.3%.
Related Reading for Michigan MEUC Claim