It's time to light up your Michigan home! With so many advances in lighting technology, there are lots of options to choose from that can help you create a unique and trendy atmosphere in your home. Whether you're looking for energy-efficient solutions or want something eye-catching, these ideas will help you bring a touch of modern style to your Michigan home. Read on for some trendy ways to illuminate your living space.
Table of Contents
#1. Make a statement with LED Strip Lights
If you're looking for an easy yet effective way to spruce up your home, look no further than LED strip lights. Installed under cabinets, along the ceiling, or even behind a TV set, LED strips are incredibly versatile to create a unique lighting effect in any room. And because they use so little energy, you'll save money on your electric bill while still achieving your desired bright and beautiful look.
The reason why LED strips are so popular is that they come in a variety of colors, allowing you to create whatever effect you'd like. You can even purchase RGB LED strips with an app that allows you to control your light's exact color and brightness.
#2. Install Dimmable Table Lamps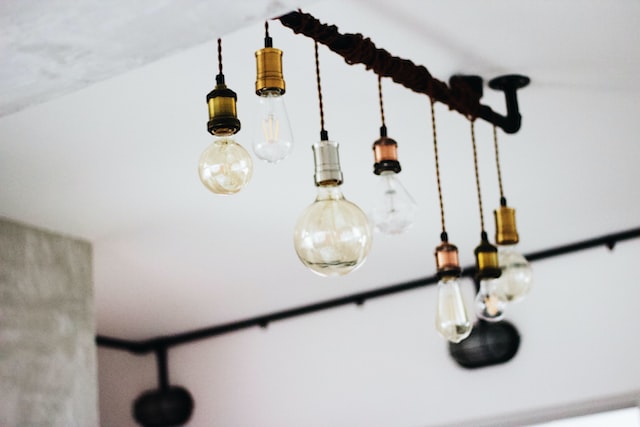 For a more traditional approach to lighting your Michigan home, dimmable table lamps are an excellent option. Not only do they provide a warm and inviting atmosphere to your living space, but they're also incredibly energy-efficient. Many LED bulbs can last up to 32 years without needing to be replaced – making them an excellent choice for anyone looking to save money on their electric bills.
Table lamps come in various shapes and sizes, so you're sure to find one that fits your home's style. Whether you want something sleek and modern or rustic and vintage, there's a lamp. Plus, with dimmer switches available for most models, you can easily adjust the light you need to suit your mood.
#3. Showcase Your Home with Track Lighting
Track lighting is another great way to create a unique atmosphere in your home. Installed on the ceiling or along walls, track lighting can be used to highlight artwork and architecture, creating an interesting and eye-catching effect. Plus, with its adjustable design, you can always change up your look and experiment with different lighting patterns.
Track lighting is also energy-efficient and affordable, making it a great choice for anyone looking to save money on their electric bills. And because of its versatility, you can use track lighting in virtually any room in your house – from the living room and bedroom to the kitchen – giving each space a unique look and feel.
#4. Enjoy a Cozy Glow with Wall Sconces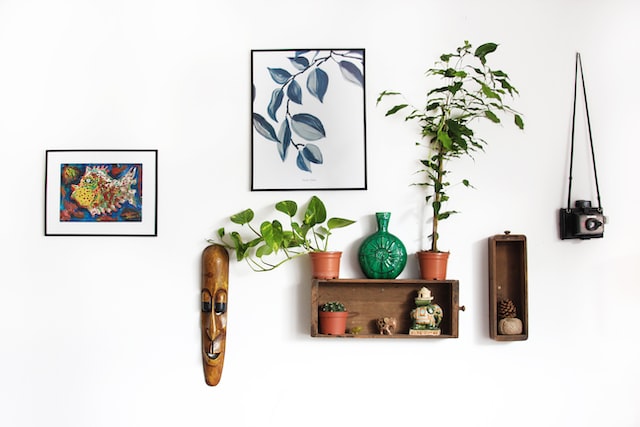 Wall sconces are an elegant and sophisticated way to add a cozy glow to your Michigan home. Wall sconces make a warm and inviting atmosphere and are great for lighting up hallways, living rooms, and dining rooms. And because they're often mounted at eye level, they can highlight artwork and another décor.
Since they come in various styles and finishes, wall sconces are also great for creating an eye-catching design. Whether you want something classical or contemporary, you will find something that fits your home's style.
#5. Brighten Up with Recessed Lighting
For a modern, sleek look in your Michigan home, recessed lighting is the way to go. Installed directly into the ceiling or walls, this type of lighting provides an even and efficient light that's perfect for any room. Plus, since it's tucked away out of sight, recessed lighting won't take up any extra space or create an obtrusive design.
Recessed lighting is also incredibly energy-efficient, saving you money on your electric bills while still providing enough light to get the job done. In addition, its adjustable design means you can always change up your lighting patterns to fit your needs.
Final Thoughts On Trendy Ways to Illuminate Your Home
No matter what type of lighting you choose for your Michigan home, be sure to do your research and find a reliable company like Blingle! in Clinton Township. With the right company, you'll be able to get beautiful and energy-efficient lighting that will help transform your home into the perfect space. From dimmable table lamps to recessed lighting, the possibilities are endless – it's just a matter of finding what works best for you. 
Of course, you can always get creative and mix and match lighting solutions to create a unique atmosphere in your home. As long as you're mindful of safety, lighting can be a great way to add some style to your space. With just a few simple changes, you could create an inviting atmosphere that will make your house feel like a home.
---
Video: How To Choose LIGHTING for Your Home