Definition of Wooden Flooring
Wooden flooring is one of the most popular types of flooring for both residential and commercial properties. Its natural, timeless and durable qualities make it a great choice for any space. Wooden flooring adds warmth to a room as well as provides a sense of character and style. It is also easy to maintain with regular cleaning and waxing, which makes it an ideal long-term investment in your home or business. With so many different options available, wooden flooring can be tailored to fit any look or budget, making it an excellent choice for any space.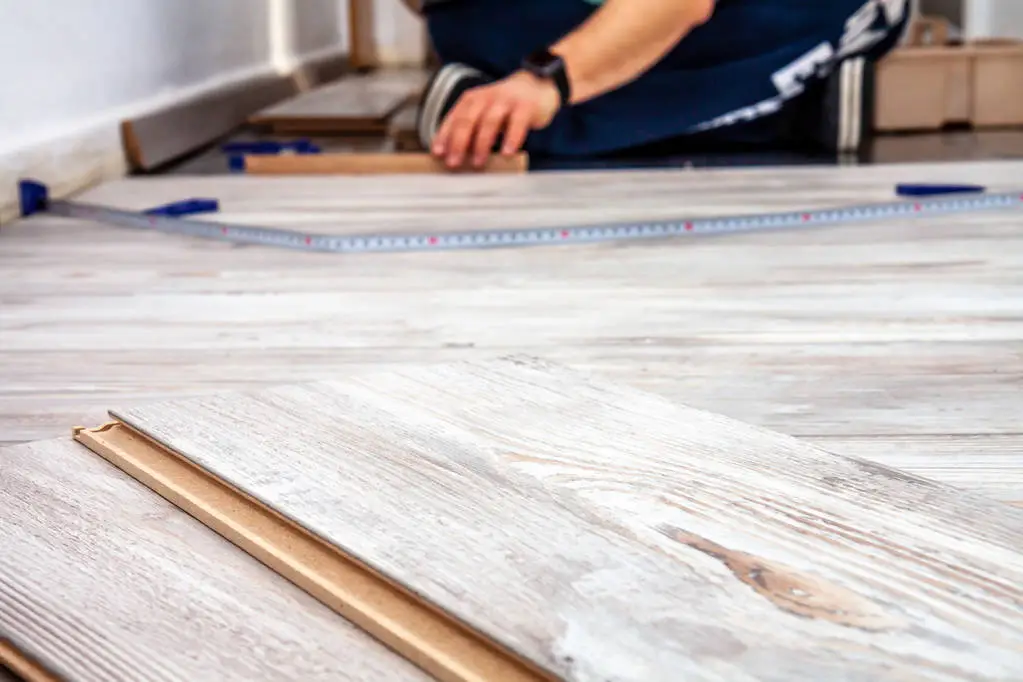 Types of Wood Flooring
Wood flooring is a timeless classic that can add a touch of elegance and sophistication to any room. From light maple to deep mahogany, there are many types of wood flooring available, each with its unique look and feel. Whether you're looking for something rustic or modern, there is a type of wooden flooring that will fit your style. Here are the most common types of wood flooring: 
Solid Hardwood Flooring: Solid hardwood floors are made from one solid piece of wood and can be sanded down and refinished multiple times over the years. This type of floor provides an elegant look and adds value to any home. However, it can be susceptible to scratches or dents if not cared for properly. 
Engineered Wood Flooring: Engineered wood floors offer an alternative to solid hardwood floors because they are composed of several layers glued together with a top layer made from real wood veneer. 
Installation Process for Wood Flooring
If you are looking to install wood flooring in your home, then the process can seem daunting. However, with the right knowledge and preparation, installing wood flooring can be an easy and rewarding experience. Here is a step-by-step guide on how to successfully install wood flooring in your home. 
First, you need to select the type of wood that will best suit your needs and budget. There are many types of woods available including hardwood, engineered wood, laminate, vinyl plank, and bamboo. Consider factors such as the room size and foot traffic when selecting a type of wood for installation. Once you have chosen a type of wood for installation it's time to move on to purchasing supplies such as adhesives or nails depending on the type of flooring being installed (if necessary). 
Next is preparing the subfloor for installation which includes removing any existing carpet or other old floor materials from the area being worked on as well as cleaning up any debris left behind by these prior materials.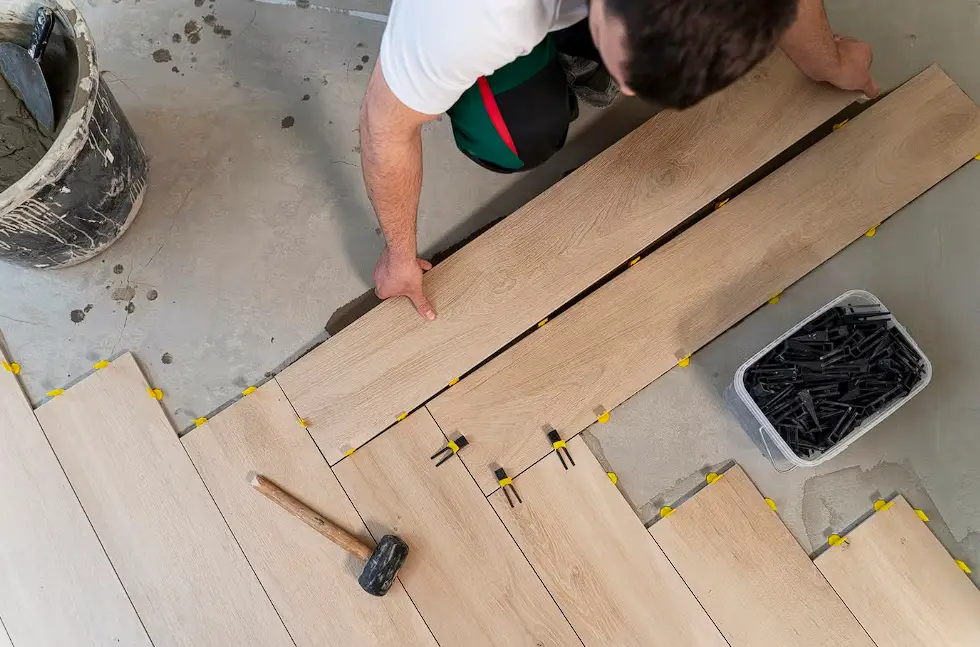 Maintenance and Care for Wood Floors
Wood floors can bring warmth and beauty to any home, but they require some maintenance and care if you want them to last. To keep your wood floors looking like new, here are some tips on how to properly care for them.
First, it's important to get the right cleaning products for your wood flooring. Avoid using harsh chemicals or oils that may damage the finish of your flooring. Instead, use a gentle cleaner made specifically for wood floors. Vacuum regularly with a soft brush attachment or dust mop to pick up dirt and debris that can scratch the surface of the flooring. When mopping, use only a damp mop—never soak your wood floors or allow standing water on them as this can cause warping or discolouration over time.
Conclusion
Wooden flooring is an excellent choice for any home due to its strength, durability, and aesthetic appeal. It is a timeless classic that can be adapted to fit any style of home from a modern loft to a traditional country cottage. Wooden flooring also adds value and warmth to your home, making it both beautiful and practical. With proper maintenance, wooden floors can last for years and provide you with many years of enjoyment in your home.