Are you a single gay guy in need of giving your love life a boost? Have you grown fed up with the scene – seeing the same old faces in gay-friendly bars or nightclubs? Tired of looking for things to do on a rainy weekend but shy of checking out the potential of digital romance? We walk through the challenges or opportunities.
Table of Contents
Fear of the Unknown In Digital Dating
If you frequently ask the question, 'Where would be the best place to find local guys near me who might be interesting?' the answer lies at your fingertips. Literally! Forget hanging around in uninspiring social settings and go online. As an LGBT single, you'll find yourself entering a vibrant environment where anything can happen. There are particular challenges associated with digital romance, but these can easily be overcome.
Which Site To Invest In?
Going online to connect with prospective partners has become massively popular. This means that there are now thousands of websites and their app versions out there, catering to global memberships running into millions. While this does equate to a potentially vast pool of talent waiting to be tapped into, it does lead to certain challenges about which outlet to choose.
The good news is that there are all sorts of review sites you can consult that will provide an overview of various LGBT services. Here, you can check out issues such as what type of relationships are being catered for by specific sites, as well as how each outlet compares in terms of navigability or what special features are available should you choose to subscribe to a paid membership.
Joining A Social Hub
LGBT singles often feel alone, which can be a big problem on a website with so many strangers' profiles. But rest assured, LGBT dating outlets are so much more than platforms where singles can connect with other singles. They are vibrant online communities where people from diverse backgrounds can congregate to share their common aspects. For a young person who might be confused about their true feelings or from a conservative religious background, even just admitting that you identify as one of the initials in that LGBT acronym can be challenging.
But there's never any reason to feel awkward when you join something as inclusive as a dating service. There will be chat rooms and forums where you can interact with so many interesting individuals, joining in group discussions about issues you have in joint. Blogs about LGBT topics are often posted regularly on sites so that you can get helpful information. More seasoned site members are always on hand to pass on guidance or offer support to any newcomers who are nervous about coming out.
Dealing With Anti-Social Elements
Digital romance can sometimes get tied in with unsavory behavior. Digital romance can sometimes be associated with inappropriate behavior. TV shows sometimes feature stories about so-called 'catfish,' or individuals who hide behind fake profiles, leading other site users on before extorting personal details. This can be exacerbated by anyone's LGBT status, as these are people who can be especially vulnerable and open to scamming. Firstly, individuals who sign up for websites or apps under false pretenses are in a distinct minority.
Most of the people you'll find yourself interacting with have submitted their details because they are eager to commit to loving relationships. Sites use various security measures to ensure that fake identities don't get through. For example, they verify email addresses to find any that are wrong or duplicates. Anyone using a dating service has a personal veto – if you get a vibe that someone is not being genuine, all you have to do is block them and then move on.
Final Thoughts on Digital Romance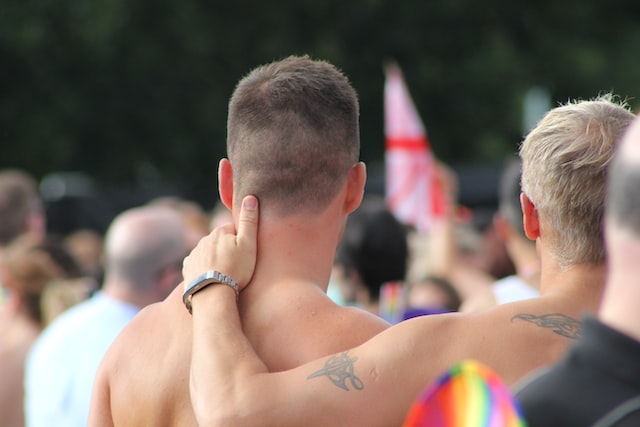 For LGBT singles, the digital dating world can provide a vast array of opportunities to connect with people from all over the world. However, these same opportunities carry several challenges that do not necessarily face heterosexual singles. Fortunately, there also exists a wide range of tools and resources to help LGBT singles overcome these challenges and meet their special someone online. Whether you are lesbian or gay, bisexual or transgender, consider the tips above as you venture out into the online dating scene in search of your special someone.
Video: When Dating Went Digital