Phyllis Diller was a trailblazing figure in the entertainment world, known for her quick wit, outrageous humor, and irreverent style. Throughout her long and storied career, she established herself as a multi-talented performer, working not only as a comedian but also as a writer, actor, and musician. From her early days as a struggling stand-up comic to her later work as a beloved TV personality, Diller proved herself to be a true icon of American comedy. 
She left behind a lasting legacy that inspires new generations of performers today. In this blog post, we'll look at Phyllis Diller's four lives, following her path from small comedy clubs to the bright lights of Hollywood and further.
What We Will Cover
Humble Beginnings in the Midwest
Phyllis Diller was a trailblazer in the comedy world, paving the way for many female comedians who followed in her footsteps. Born in Lima, Ohio, in 1917, Diller had a passion for comedy from a young age. She got better by doing shows in clubs and on radio shows in her area. Eventually, she moved to California to follow her dream of becoming a comedian.
Phyllis Was A Force in The Early Days Of Television
Diller's career took off in the 1950s and 1960s when she became a regular on The Jack Paar Show and The Ed Sullivan Show. Her signature look – wild hair, outlandish outfits, and a cigarette holder – became iconic, as did her self-deprecating humor and witty one-liners.
In addition to her comedy career, Diller was also a talented actress, appearing in films like "Boy, Did I Get a Wrong Number!" and "The Sunshine Boys." She also made guest appearances on popular TV shows like "The Love Boat" and "The Muppet Show."
Diller's Show Biz Hits and Misses
But Diller's success did not come quickly. She faced numerous challenges, including criticism from male comedians who believed women could not be funny. Even with all of these problems, Diller kept going and kept pushing the limits of what was acceptable for female comedians.
Diller's personal life was also full of ups and downs. She was married and divorced twice and struggled with health issues throughout her life. But she didn't let these problems define her. Instead, she kept working hard at comedy and acting until she died in 2012 at the age of 95.
Diller's legacy lives on today, inspiring a new generation of female comedians to break down barriers and make their voices heard. Her fearless approach to comedy and life continues to inspire and entertain people all over the world.
What Was Phyllis Diller's Net Worth At The Height Of Her Career?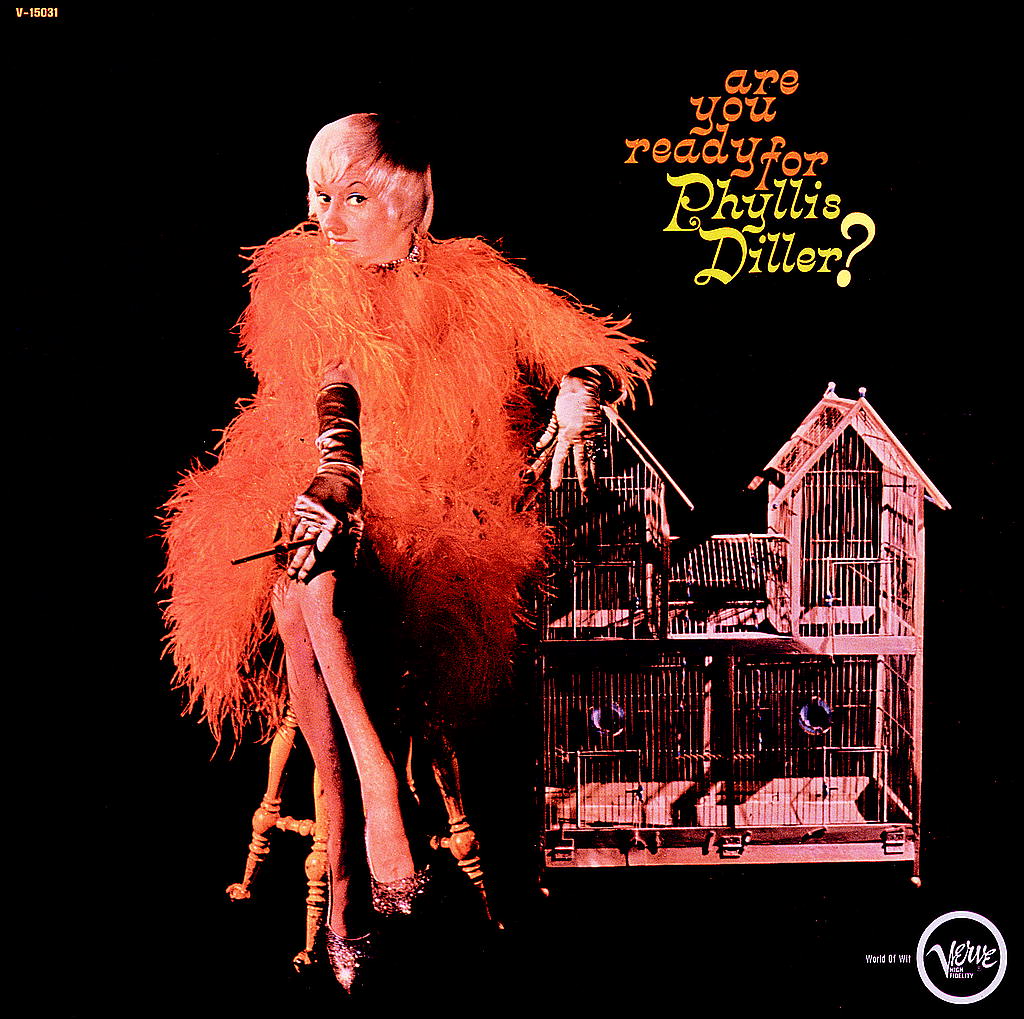 At the height of her career, Phyllis Diller was a private person, and financial information is not always available to the public. This makes it hard to figure out how much she was worth. However, it is known that Diller was one of the highest-paid comedians of her time, earning up to $50,000 per week for her performances in Las Vegas during the 1960s. 
In addition to being a successful comedian, Diller was also a successful actress and a prolific author who wrote many books over the course of her life. Her various sources of income likely contributed to a substantial net worth during her peak years. Anecdotally it has been said that at her death, Diller's estate was worth approximately $12 million.
What Books Did Phyllis Diller Write? What Were They About?
Phyllis Diller was a prolific author, writing several books throughout her life. Here are some of her most notable works:
"Phyllis Diller's Housekeeping Hints" (1966) – This book is a humorous take on household tips and cleaning advice, featuring Diller's trademark wit and irreverence.
"The Joys of Aging and How to Avoid Them" (1976) – In this book, Diller shares her thoughts on getting older and offers tips for staying young at heart.
"The Complete Mother" (1987) – This book is a collection of humorous essays on motherhood and family life, based on Diller's experiences raising five children.
"Phyllis Diller's Marriage Manual" (1991) – In this book, Diller offers advice on marriage and relationships, drawing on her own experiences and sense of humor.
"Like a Lampshade in a Whorehouse: My Life in Comedy" (2006) – This memoir gives an honest look at Diller's life and career, from her early days as a struggling comedian to her years as a successful performer and author.
Diller's humor and irreverence run through all of her writing, which makes her books entertaining and fun to read for fans of her comedy. Her books have a unique take on things like housework, getting older, and relationships. They also give readers a look into Diller's own life and experiences.
What TV Shows Did Phyllis Diller Appear In?
Phyllis Diller appeared in many TV shows throughout her career, including:
"The Ed Sullivan Show" – Diller was a regular on this popular variety show, appearing over two dozen times between 1963 and 1970.
"The Jack Paar Show" – Diller also made frequent appearances on this talk show, which aired from 1957 to 1962.
"The Andy Williams Show" – Diller was a guest on this variety show several times in the 1960s.
"The Love Boat" – Diller appeared in two episodes of this popular 1980s TV show.
"The Muppet Show" – Diller made a guest appearance on this beloved children's show in 1977.
"Full House" – Diller had a recurring role as Gladys, the mother of a character named Joey, on this popular sitcom in the late 1980s and early 1990s.
"The Bold and the Beautiful" – Diller made several guest appearances on this long-running soap opera in the 1990s and 2000s.
These are just a few of the many TV shows that Phyllis Diller has been on over the course of her career. Her unique sense of humor and personality made her a loved and memorable figure on screen, and she is still thought of as a pioneer for women in comedy.
Who Was The Person Called "Fang" That Phyllis Diller Referred To In Her Stand-Up Comedy Acts?
"Fang" was a fictional character created by Phyllis Diller for her stand-up comedy acts. Diller would often make jokes about "Fang" being her husband, making him out to be a slobby, untidy, and not very smart man whose actions constantly annoyed her. 
The character of Fang became a recurring theme in Diller's comedy, and her exaggerated descriptions of his actions and personality became a popular part of her act. Over time, "Fang" became an iconic figure in Diller's comedy. Even though he was a fictional character, many fans, and audience members came to feel as though they knew him personally.
What Is The Story Of Phyliss Diller's Brentwood Mansion? What Happened To The Property After She Died?
Phyllis Diller's Brentwood mansion was a legendary property that played a significant role in her life and career. Diller and her husband, Warde Donovan, purchased the home in the 1960s and made extensive renovations, creating a stunning estate that was frequently featured in magazines and other publications.
The mansion, located at 120 South Burlingame Avenue in Los Angeles, was known for its extravagant decor, including a red-carpeted entrance hall, a custom-built swimming pool, and a lavish master suite complete with mirrored walls and a sunken bathtub. Diller often used the mansion as a backdrop for her comedy performances and interviews, and it became an iconic symbol of her success and style.
After Diller's death in 2012, the mansion was put on the market for $12.9 million. The property was eventually sold to a buyer who made some changes to the interior, but preserved many of the home's original features and design elements. In recent years, the mansion has been featured in several high-profile films and TV shows, including the HBO series "Sharp Objects" and the movie "Once Upon a Time in Hollywood." Today, the Brentwood mansion remains a beloved landmark in the Los Angeles area, and a testament to Phyllis Diller's enduring legacy in the entertainment industry.
VIDEO: What Was The Relationship Between Phyliss Diller And Bob Hope?
Phyllis Diller and Bob Hope had a professional relationship that spanned several decades, and Hope played an important role in Diller's early career. While it's unclear if Hope was ever officially Diller's mentor, he did provide her with significant support and encouragement, helping her to launch her career in show business.
Diller first met Hope in the early 1950s, when she was still a struggling comedian performing in small clubs and venues. Hope recognized Diller's talent and gave her the opportunity to perform on his popular radio show, "The Bob Hope Show." Diller's appearances on the show helped to raise her profile and bring her comedy to a wider audience.
Over the years, Diller and Hope collaborated on a number of projects, including several USO tours to entertain American troops overseas. They also appeared together in several movies and TV shows, including the 1966 film "Boy, Did I Get a Wrong Number!" and the 1970s TV series "The Dean Martin Show."
Despite their professional collaboration, it's worth noting that Diller and Hope had different approaches to comedy and different personalities. Diller was known for her outrageous humor and irreverent style, while Hope was known for his more polished and refined performances. Nonetheless, the two performers had a deep respect for each other, and their collaboration helped to pave the way for the next generation of comedians, both male and female.
What Unique Thing About Phyllis Diller That Few People Know?
One unique thing about Phyllis Diller that not too many people know about is that she was a talented pianist. Before she began her career in comedy, Diller had studied piano at the Sherwood Music Conservatory in Chicago and had dreams of becoming a professional concert pianist. However, after a series of setbacks and personal struggles, she eventually turned to comedy as a way to support herself and her family.
Despite her success in comedy, Diller continued to play the piano throughout her life, and even included piano performances in some of her comedy acts. She was known for her ability to play classical pieces, as well as more contemporary songs, and her performances were often filled with humor and wit.
In addition to her musical talents, Diller was also an accomplished painter, and she created hundreds of paintings over the course of her lifetime. Some of her paintings were shown in galleries and museums all over the world. Her travels and love of nature gave her ideas for many of her paintings.
Overall, Diller is best known for her groundbreaking work as a comedian and actress, but she was a creative person with many different interests and skills.
Did Phyllis Diller Ever Work With Jackie Gleason?
Yes, Phyllis Diller and Jackie Gleason worked together on several occasions throughout their careers. One of their most memorable collaborations was on Gleason's popular TV variety show, "The Jackie Gleason Show," which aired in the 1960s.
On the show, Diller often appeared as a guest performer, delivering her trademark brand of comedy and bantering with Gleason on stage. She was also featured in several sketches and skits, often playing comedic roles alongside Gleason and other members of the show's ensemble cast.
In addition to their work on "The Jackie Gleason Show," Diller and Gleason also appeared together in several movies, including the 1966 comedy "The Fat Spy" and the 1968 film "How to Commit Marriage."
Overall, Diller and Gleason were two of the biggest stars of their generation, and their collaborations helped to shape the landscape of American comedy in the 20th century. Their work together remains beloved by audiences and continues to inspire new generations of comedians today.
What Were Some Famous Quotes From Phyllis Diller?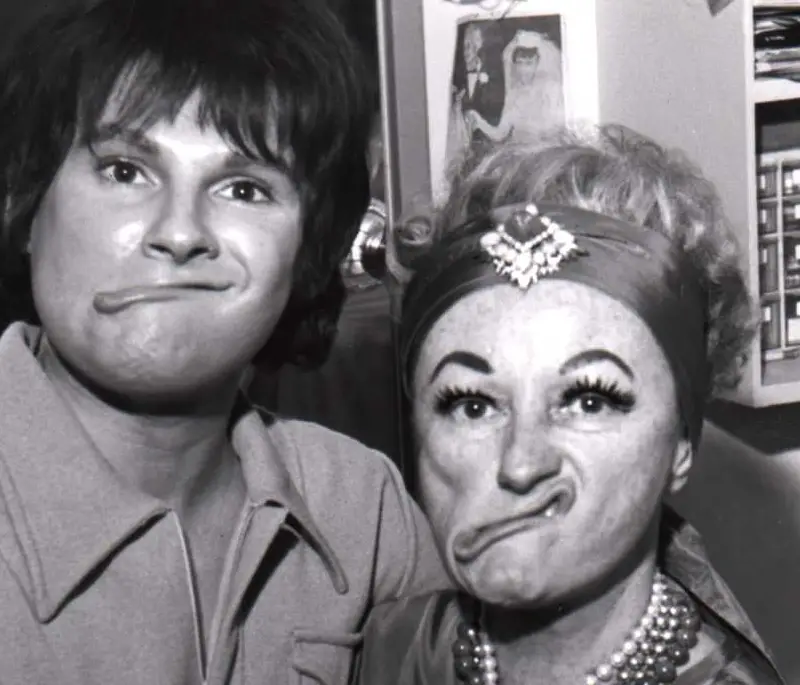 Phyllis Diller was known for her sharp wit and humorous observations about life, love, and the world around her. She had the same quick wit as Will Rogers and Red Skelton. Here are some of her most famous quotes:
"I'm at an age where my back goes out more than I do."
"Housework can't kill you, but why take a chance?"
"The reason women don't play football is because 11 of them would never wear the same outfit in public."
"I never made 'Who's Who,' but I'm featured in 'What's That?'"
"We spend the first twelve months of our children's lives teaching them to walk and talk and the next twelve telling them to sit down and shut up."
"I admit, I have a tremendous sex drive. My boyfriend lives forty miles away."
"I'm the only woman who can take a romance and make it last a lifetime."
"I'm not offended by all the dumb blonde jokes because I know I'm not dumb… and I also know that I'm not blonde."
"I have a photographic memory. I just haven't developed it yet."
"I don't exercise. If God wanted me to bend over, he'd put diamonds on the floor."
These quotes are just a small sample of the many witty and insightful remarks that Phyllis Diller was known for. Her unique perspective on life and her quick wit made her one of the most beloved comedians of her generation, and her legacy continues to inspire new generations of performers today.
Feature Image: Allan warren, CC BY-SA 3.0, via Wikimedia Commons