Having the option to stay in a unique location, even if only for a night, is empowering when you travel. The growing popularity of owner-listed short and long-term rental properties has busted the hospitality industry wide open. It offers a range of choices and budgets that just about every traveler can find helpful. It's almost better than camping or renting an RV. However, having such freedom is not without some pitfalls. We explore six Airbnb horror stories and mistakes that we have personally made with renting from online rental services like Airbnb, Vrbo, and Home Away.
Table of Contents
#6 Not Reading the Reviews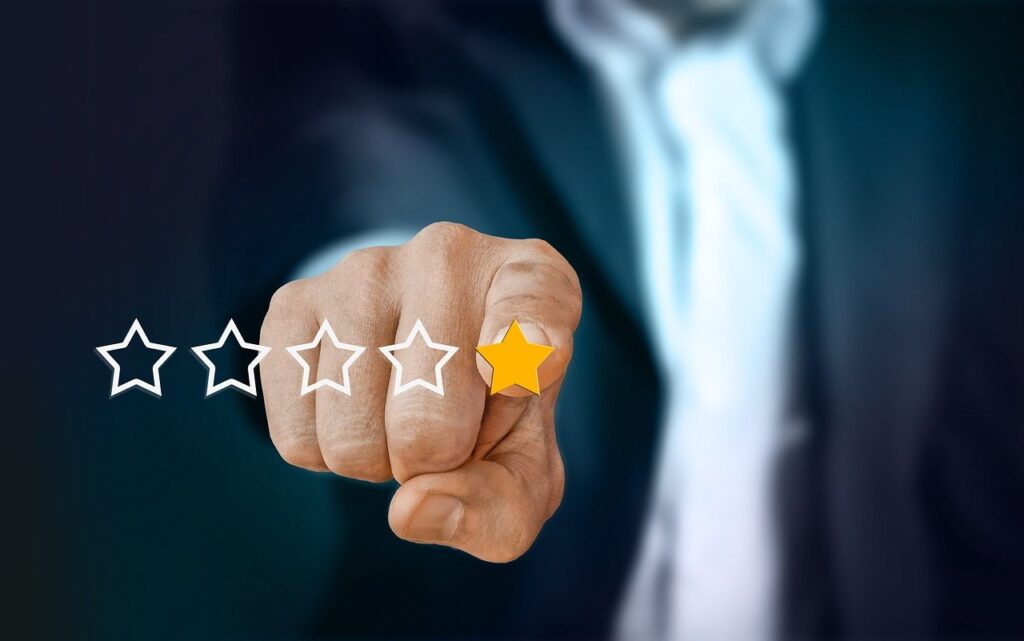 It's fun and a bit exciting to look for a neat place to stay. We fuss about the location, how the interior looks and dig into the online description, looking at every detail. However, the best insight really comes with reviews. They offer hints on what to expect and even pitfalls to avoid. You will find insight into parking, rude neighbors, lack of nearby restaurants and stores, and all sorts of other "gotcha" to avoid. Also, the number of reviews is an indicator of the popularity of the site. It's a number to be mindful of. A listing with 100's of reviews is impressive, but it also indicates a huge amount of use on a single property.
#5 Look Out For Bed Bugs and Insect Infestation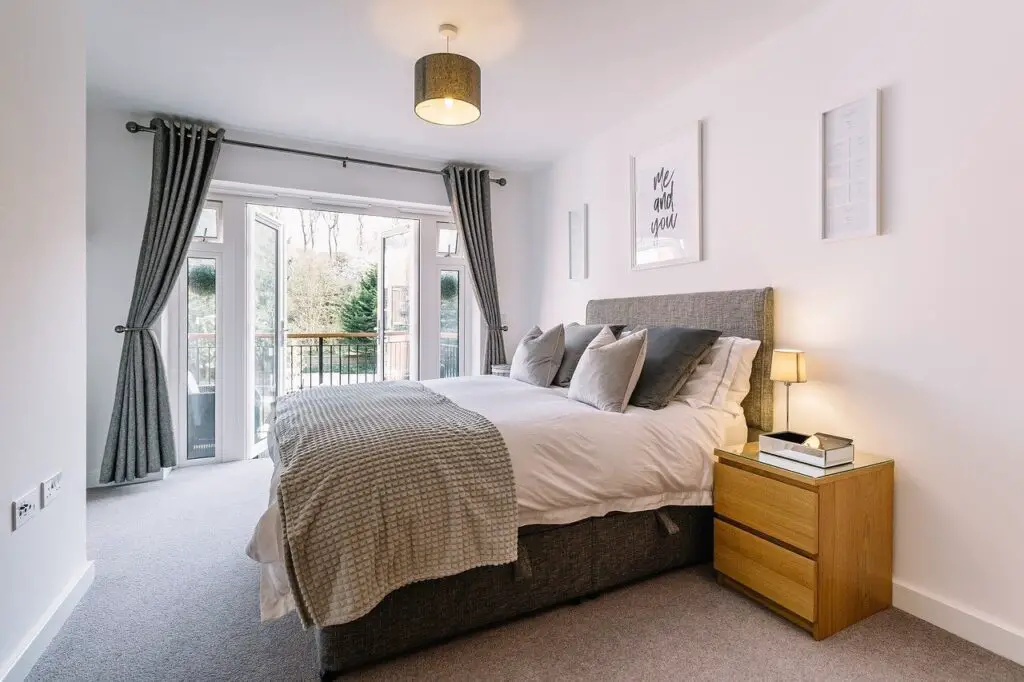 While the vast majority of owners listing on Airbnb, Vrbo, and HomeAway are fastidious about ensuring proper cleanup after the guests leave, there is an old saying to the effect, "your mileage may vary." We found a great difference in the level of cleanliness between short-term rental properties. It's important to inspect the following areas before unpacking and settling in.
Bedding – Bed bugs are attracted to moisture and warmth, which is why beds are the number one spot for infestation. Pull back the blankets and sheets and check for tiny blood spots from past bed bug activity. Inspect the seams, tufts, and folds of each mattress in addition to any corners or crevices of your bed.
Couches, recliners, and even other cloth upholstered chairs – These can be a home for bed bugs. Inspect beneath furniture, where the fabric meets the legs of the furniture, and between and under seat cushions.
Drapes and curtains around window and door frames – While not typically a problem, pay careful attention to the corners of the room. Look behind any loose wallpaper, under lamps, inside picture frames, and under nightstand radios and alarm clocks where it's typically a bit warm.
If you encounter what looks to be an infestation the best practice is to get your luggage and belonging out of the home and immediately contact the host. Contact Airbnb, Vrbo, or HomeAway's customer service. Airbnb can refund you and can also help you find another place to stay.
#4 Lack of Safety Devices Such as Smoke Detectors and CO2 Alarms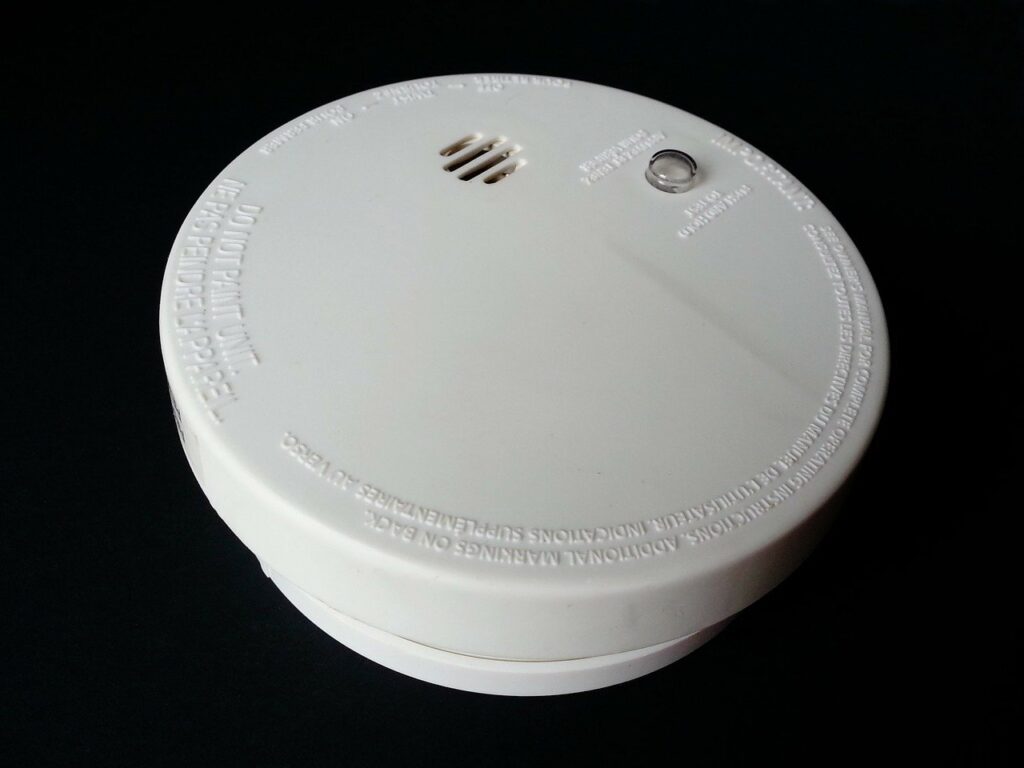 The rental unit listing should note the presence of a smoke alarm. In fact, Airbnb offers hosts the ability to get one free smoke alarm for their listing. However, our experience has been that some hosts do not properly place smoke and carbon monoxide alarms on every level of the home and outside each sleeping area. In addition, we have encountered cases where the alarms were in place, but the batteries were dead.
It's a best practice to pack your own smoke alarm that you can place near your sleeping arrangements for peace of mind.
#3 Improper Placement and Use of Extension Cords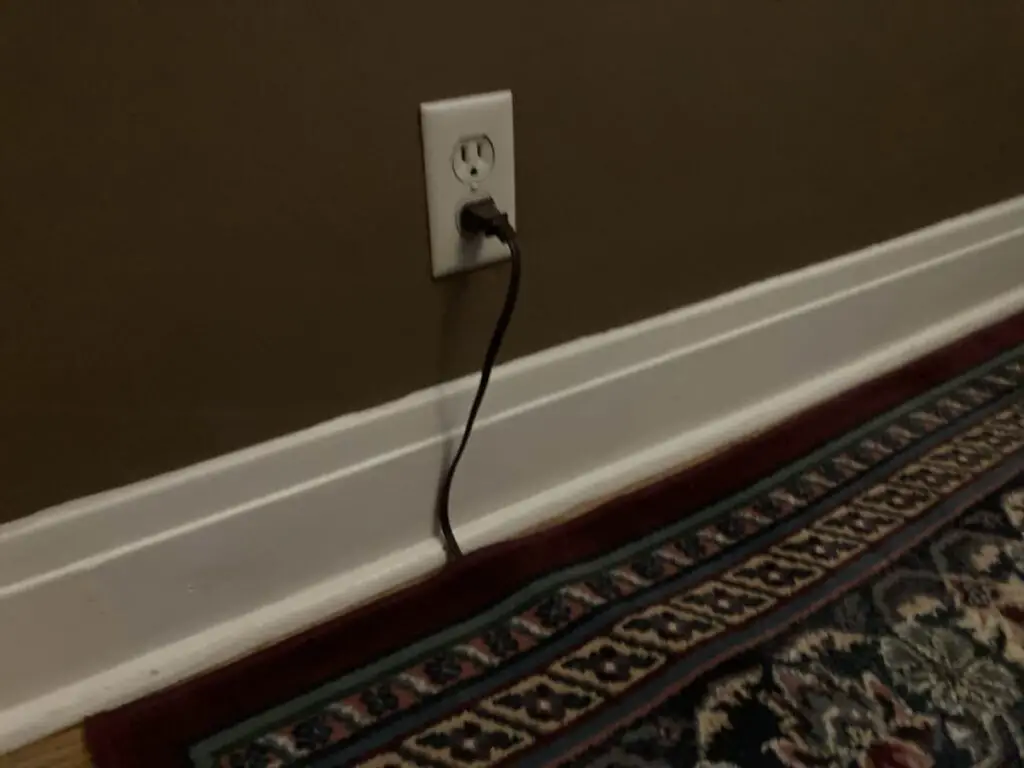 We rented an older walk-up apartment near downtown Chicago. It was a beautiful place, built around 1920 in an ideal near north side location. However, it was obvious that the owners were absentee and using it as an investment property. Electrical outlets are typically scarce in older dwellings, and this was no expectation. We found a single electrical outlet with over five cords running to it from three lamps, the cable modem, the television, and speakers. Yikes! In the bedroom, we found a standard extension cord running under a rug to the bedside nightstand across the room, which is a big no-no.
If you encounter such a set up, the best practice is to unplug any devices not in use. Let the owner know that overloading a single electrical outlet is unsafe, and take a picture with your smartphone and share it with them. Don't let one of your Airbnb horror stories be due to poor electrical wiring practices.
#2 The Interior is Not What is Pictured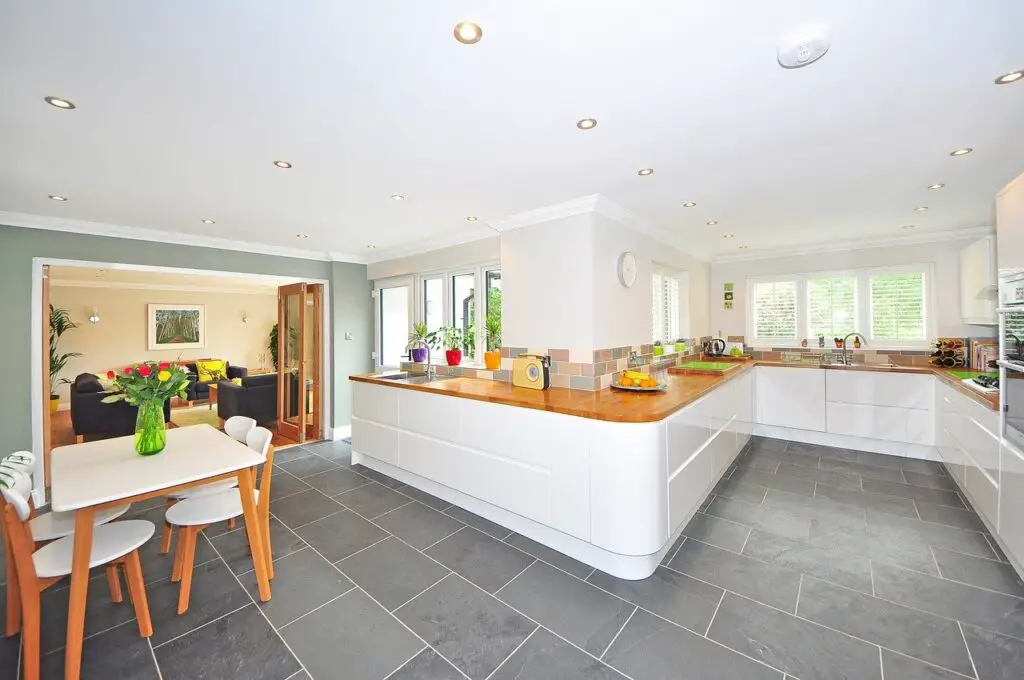 The pictures on the listing of an Airbnb or Vrbo rental property are supposed to depict the interior space and set up that a potential renter should expect upon arrival. However, don't be surprised if the interior furnishings are not the same as those shown in the online listing.
In one case, the owner took pictures of a beautifully appointed interior, a leather couch and matching side chairs, an oriental rug, and glass-top coffee and dining tables. When we arrived, the configuration was the same; however, most of the furnishings had been replaced with items from the local Goodwill store. We surmised that the owners took pictures of the interior while still living in the home. They replaced the furniture with the equivalent setup when renting the property.
#1 Know the Neighborhood and See The Listings Exterior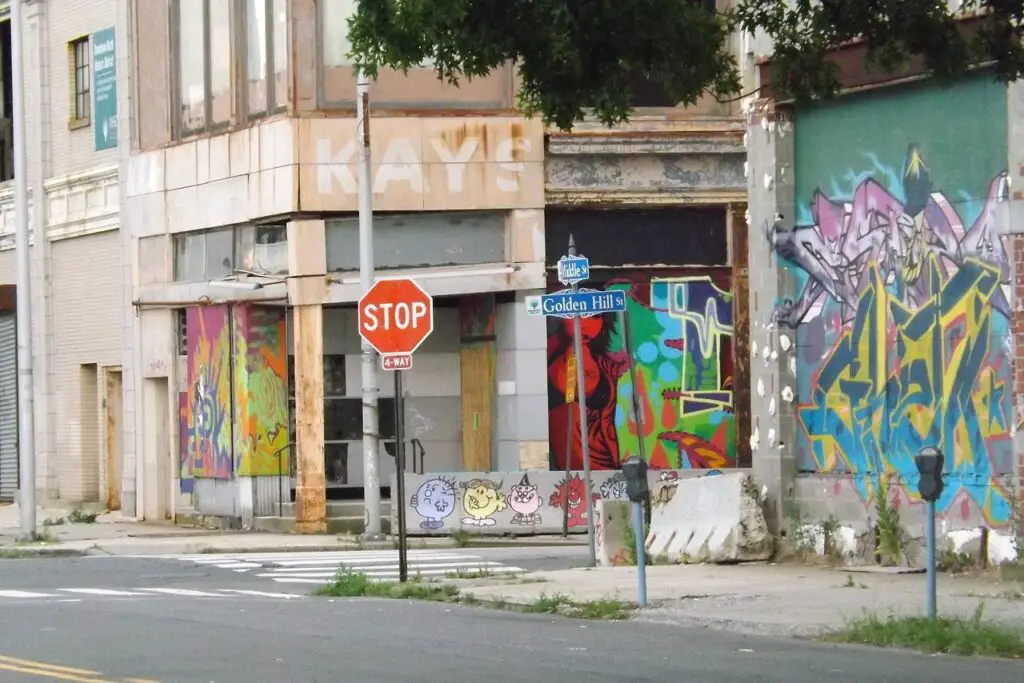 We were looking for a place to stay in a suburb of Minneapolis. There were not too many options. However, we found a listing of what looked to be a well-appointed two-bedroom apartment at an ideal location. When we looked at the address, things started to fall apart. Using Google Maps, the address placed the apartment in the middle of a light industrial area. Very strange. We asked the owner for pictures of the exterior of the building and were met with silence.
We opted out of the rental and stayed at a nearby hotel instead. The morning we left the hotel, we drove by the apartment address listed for rent. It was the site of a large self-storage site. This could have been one of those Airbnb horror stories. We surmise we either avoided an outright scam or chose not to stay in the apartment of an onsite caretaker of the self-storage operation.
It's also worth knowing about the parking situation of a listing location. Much of the issues we see in reviews are about the listing's lack of parking or the cost of parking in a nearby structure.
The best practice is to include a picture of the exterior of the listing. Due to safety concerns, the initial listing will not indicate the actual address but indicate its location. This is critical to investigate. Listings close to industrial, retail, or close to busy trains and highways should be a red flag.
Conclusion on Mistakes to Avoid when Renting from Airbnb, Vrbo and HomeStay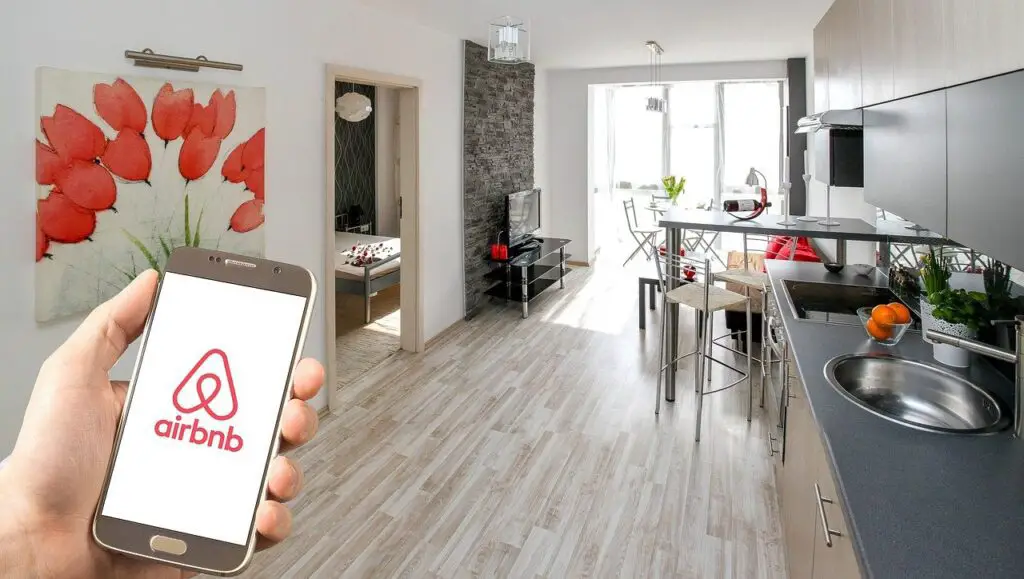 Most of our experiences with Airbnb have been enjoyable and without problems. However, our expertise with renting with these online services has been tempered with some of these surprise experiences. The best practice is to review the listing carefully and investigate the nearby location prior to clicking on the Reserve button. Upon your arrival, take a few minutes to inspect the property, and don't be afraid to contact the host if you encounter problems with the rental.
Related Reading For Airbnb Horror Stories
---