Are you planning on a cross-country trip just as summer is approaching its end? Well, you need to hurry up and get on the road before it gets too cold to enjoy the outdoors. With the last of autumn at our doorstep, this is the best time to get on a road trip across the country and there are so many options that you can explore around you. 
Whatever destination you choose, just make sure you're well-prepped to enjoy the experience it has to offer. And when it comes to prepping, we're all for planning ahead and making sure you have all the necessary items that you would need on your trip to make it smooth and entertaining. 
With technology in every walk of life today, your packing will never be complete without the essential gadgets to help you on the road. Worry not, if you haven't thought about it already we are here for you. Read on and get to know about all the essentials you need to pack for your cross-country trip.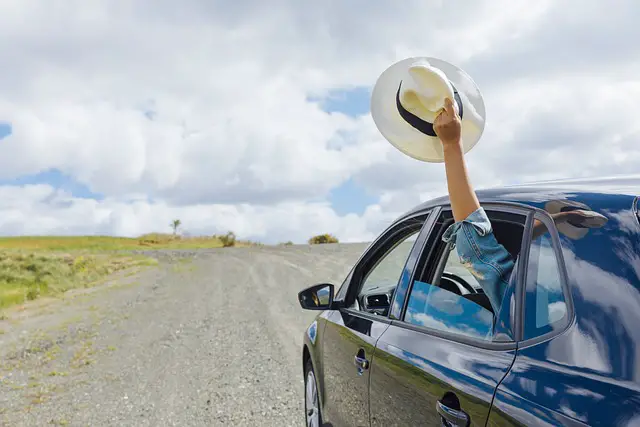 A Smart Phone Automobile Mount to help you Navigate
The first thing you need on a road trip is access to maps and navigation, and if you don't have a GPS system in your car, you need your phone for it. Before you set foot on the road, make sure you have all the best navigation apps on your phone so can easily get directions and make your drive easy for you. We recommend you download Google Maps, which is one of the most used navigation apps and is quite accurate too. 
For this, you'll need a fast and reliable internet connection like altafiber. If you don't have a connection already, you can call the altafiber customer service number to set up your home WiFi so you can download all the material you need for the trip easily. 
Keep a Universal Adapter for all your chargers
Well, this one is a must, since you might not have access to the required plugs everywhere, and you may also need to charge some devices in your car. With a universal adapter, you can plug in all your cables in one adapter and easily charge your devices. Some adapters also have multiple charging pots that allow you to charge a number of gadgets at the same time. Be it your phone, camera, AirPods, or your smartwatch, you'll be covered for good!
Get a Bluetooth speaker for outdoor entertainment
The best thing about going on a road trip is that you can literally make any roadside spot your camping site. You find a cute spot under an old tree with a river nearby? Just park and chill on the grass as you unpack your picnic basket for the day. But with roadside picnic spots, music is always a great idea. It's best to pack a Bluetooth speaker that you can play your Spotify playlist on and enjoy as you take a break from the road. 
Keep a flask in your car for drinks
With road trips, one thing is for sure, you'll need a constant restocking of snacks and beverages for the long trips in your car with no rest areas or restaurants on the way. Instead of buying drinks at every stop, it's smarter and more convenient to fill up your flask with water or drinks so you don't waste as many plastic bottles as you would otherwise. Your drinks will also stay cool for longer so you don't have to worry about picking up cooler items everywhere. 
If you're traveling with a big group, you should keep one flask per person, or you can also bring a cool box to store your drinks in one place if you have extra space in your car. 
Staying hydrated is the key and you should never hit the road without having enough stock with you for emergencies.
Car Toolkit for road emergencies with your car
Ever hit the road and crashed your car in the middle of nowhere? How much did you wish to have just the right tools for you to fix your car? Well, that's the kind of situation you don't want to be a part of. In case you're being paranoid, just keep a store-bought toolkit which usually has all the essentials you may need on the road. 
However, despite packing a toolkit, you need to get your car checked by a mechanic before you take on your journey. Get everything fixed and in shape, check your tires, brakes, and engine, so you don't face any disturbances on your way. 
Summing Up Cross-country Road Trip Essentials
A road trip is always a good idea, however, only if you're well-packed and prepared to deal with any atrocity on the way. Make sure you're traveling with the right company, have the best entertainment planned, and are safe and cautious with your driving. Take turns driving so you don't tire yourself and take as many cute roadside picnic breaks as you want because the journey is as good as the destination.